Welcome to our weekly newsletter!
We've had a busy first week back after half term, ending with Year 2's class trip to Selly Manor and our first ABC Assembly of the half term- we look forward to hearing all about it on Monday.
Unfortunately our Disco was postponed on Thursday- our DJ was 'track & traced' so we needed to wait for his PCR test to come back to check he was OK to come in to school. Luckily he is 'negative'; we are very pleased to say we have rearranged the disco for next Thursday 11th November. We will keep hold of the permission slips we already have in- if you hadn't paid to come, but now want to come next week, please ask your class teachers for a new letter. If you had paid, but now can't make the new date, please email info@crestwood-p.dudley.sch.uk or pop in to the school office, and we can arrange a refund.
Next Friday is Children in Need Day; as you already know, this year we are having a 'Mad Hair Day'! On this day, children still need to wear their school uniform but their hair can be as wild as you like! In return, we ask for a donation which will be collected in classes.
We will also be holding a raffle - please look out for Mrs Kennedy and Mrs Cooper on the playgrounds before and after school. Tickets are £1 a strip.
Remembrance...please save your plastic bottles!
Thankyou to those who have already donated to The British Legion Poppy Appeal by purchasing poppies and wristbands- families have been incredibly generous as always.
As this is a special 100th year of the appeal, we wanted to mark the occasion with a commemorative display. This year children will be making poppies that will be placed in the garden area outside the front office. For this, each child needs a one litre clear plastic bottle. Children can start bringing these in from Monday and will need to have a bottle in school by Friday. The display will be created on Friday and will remain in place over the weekend.
On the morning of Monday 15th, we will hold a Remembrance Assembly in school- this is for children only.
Lapwood Lambs
A message from Mrs Cadman
Our poem this week for you to enjoy:
Dancing in the Dark
Illuminating and mesmerising,
The dark sky is filled with a rainbow.
Revealing and enthralling,
The dark sky displays a staggering show.
Silence is golden,
But not tonight.
Silence is absent,
Even at such a height.
A time to be remembered,
A time never to forget.
A time to celebrate,
A time to reflect.
If you would like to write your own poem about fireworks, please send them to me at acadman@crestwood-p.dudley.sch.uk
Enjoy the fireworks this week, please stay safe!
Reading with Rosie
Please take a look at the Reading with Rosie page on the school website – found here:
https://crestwoodpark.sch.life/page/detail/the-creakers
Rosie's latest reading extract is from The Creakers. She has set up a competition! Listen to the extract and continue to write the opening of the story, or alternatively, you could rewrite the story with your own ideas!
Please send me any of your thoughts and ideas about Reading – acadman@crestwood-p.dudley.sch.uk
Reuse & Recycle for Reception...
Does anyone have any old (land line) phone handsets ? We are able to make good use of them in school so if you have any lying around - please bring them in so we can reuse them :)
Remember we are also looking for...
...old handbags (small-ish!), purses, wallets, baby dolls and baby clothes to suit.
Any donations would be gratefully received! Thank you!
Happy birthday to you!
We would like to say a very big HAPPY BIRTHDAY to...
Harry and Fearne who celebrated their birthdays this week. We hope you both had a wonderful day!
Looking after our School Community... Crestwood Park Christmas Lunch!
On December 3rd, we are hoping to put on a Festive Lunch for some of the older members of the Crestwood Estate community.
If you know anyone who might enjoy this event, please either ask them to get in touch, or forward their name and address to school, so we can send them an invitation. In the first instance, we'd like to invite members of the community (from the Crestwood estate) who aren't related to our children. if we still have room, we will then open it up to older relatives of our children.
The lunch will be prepared by our kitchen staff, served by our Year 6 waiters and waitresses and will be free. 
Please forward details of anyone you think might want a trip out, a delicious Christmas lunch and a few carols!
Calling all budding photographers...
We are looking for children aged 7-10yrs who would like to enter this year's Young Photographer Competition. This year's theme is 'WILD NATURE'.
If you are interested, please email Mrs Brierley ebrierley@crestwood-p.dudley.sch.uk and she can tell you more information about the competition and forward the information pack to you.
We are really keen to have some entries from Crestwood Park and following the success of Mrs Brierley's competition last year, we know we have lots of talented photographers out there.
Entries need to be in by the end of November, so get snapping!
Polite SPARKS...
We are now focusing on POLITE for our SPARKS this half term.
Can you work out what these letters stand for...?!
YP NT NFMT EM CIH WYM GM GA CYPP
Free Courses for all Parents and Carers!
We have paid a subscription to a company called Creative Education who, alongside training courses for teachers, provide a wide range of courses for parents and carers.
This link CLICK HERE allows our parents to access any of the courses for which you can receive a certificate. As well as being able to access these courses whenever you want to from home, we are hoping to be able to invite parents in to school, to complete courses alongside each other and have a cup of tea and a catch-up at the same time.
Look out in next week's newsletter for details of courses to complete in school, but in the meantime, please have a look around the site and try out some of the courses. They're quite short and easily accessible so you can fit them to a busy day! You just need to add you personal details to access the courses for free.
Anti-Bullying Week
In order to mark Anti-Bullying Week (WB 15th November), children will be asked to come to school in odd socks- the wackier the better! More details about the week will be in next Friday's newsletter.
From the Pastoral Team...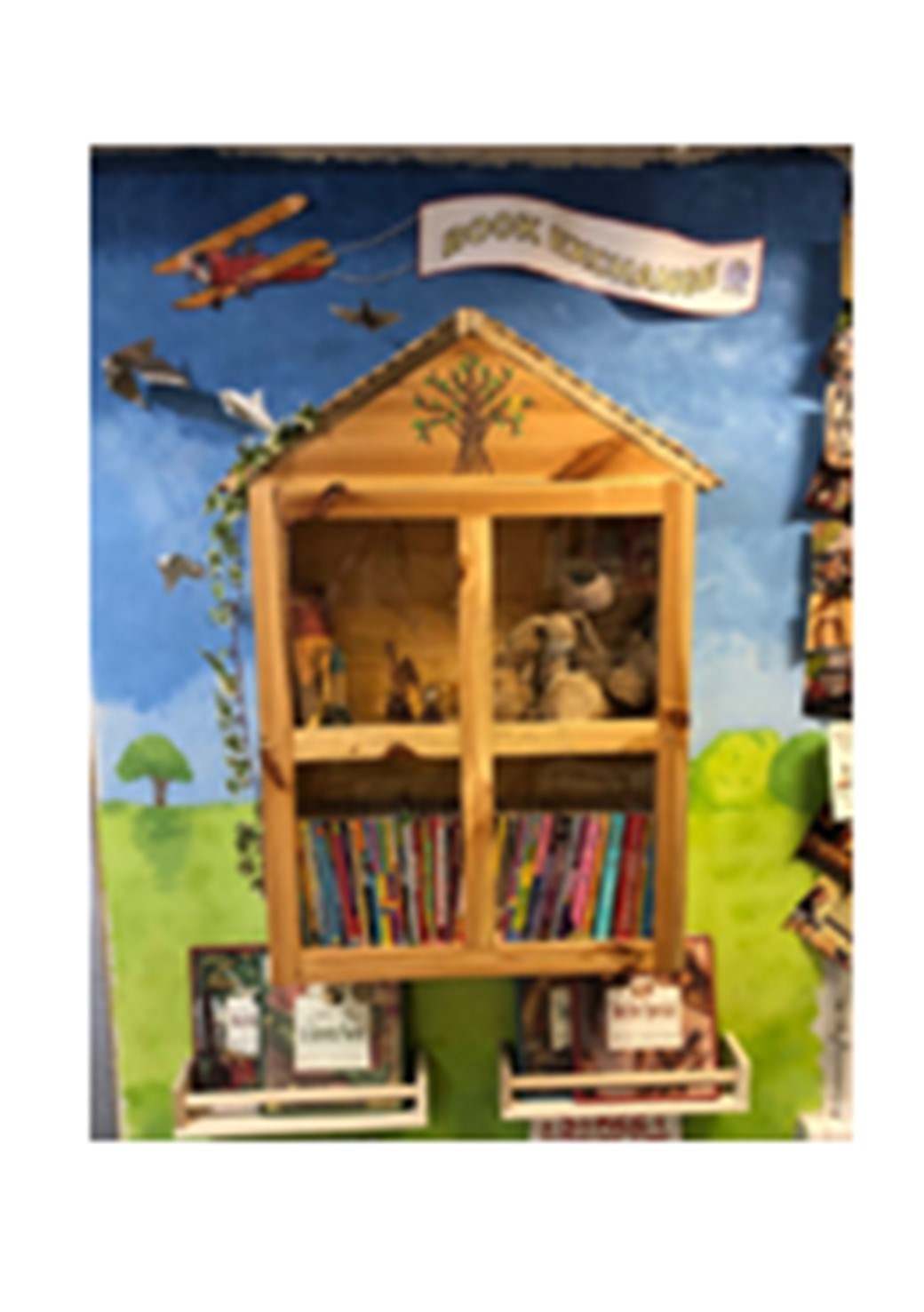 On Monday we will be re-starting our School Book Exchange.
With the help of our Year 6 Reading Ambassadors children throughout school with have the opportunity to exchange a book from home, borrow or purchase a book (donations up to a maximum of 50p.) We have a wide range of good quality books available, suitable for all ages. Children will also be able to enjoy their book or share a story with staff and Reading Ambassadors in our cosy KS2 library; cushions, blankets and teddies provided!
And finally,
Please continue to regularly use LFTs to keep our school community safe, especially if you're attending large gatherings over the weekend.
We hope that you get to enjoy some fireworks; whether it's out and about at a big event, something smaller in the back garden or watching through the window, enjoy yourselves and stay safe!
Take care all. We look forward to seeing you bright and early on Monday.
Safeguarding and promoting the welfare of children is the responsibility of everyone in our school and at all times we consider what is in our children's best interests. We work to ensure our children our safe and cared for and by doing this we are protecting their health and development and preventing them from harm. If we are worried, we will raise concerns, share information and take prompt action with the aim of ensuring families receive the right help at the right time.