Welcome to the last remote newsletter of the school year!
We've had a fantastic last day of the week, the term and the year! It has been a year like no other and is one that we will never forget. As this academic year draws to a close we begin to look forward to September and how things will hopefully get a little bit more 'back to normal'.
As a reminder, children are back in school on Thursday 3rd September. The Risk Assessment and all plans including timings can be found here or via our website- go to 'Our School' and all information can be found on the first page.
The plans explain how we will reduce the contact between class 'bubbles', how we will keep children safe by staggering break times and time in the lunch hall and how we will make sure assemblies carry on taking place without too many people gathering together.
If you have any questions after reading the plans, please do not hesitate to get in touch- we will pick up telephone messages until the 28th and then after that we are contactable via our 'info' email address.
Some key information for the first days back...
For dropping off and picking up times we ask that children are accompanied by one adult only.
We will allow a window of 20 minutes for dropping off and picking up at the start and end of the day, to allow parents to socially distance from others (8:40am- 9:00 and 3:10- 3:30).
We also ask that children use classroom doors on arrival so they can enter and exit school without unnecessary contact with others.
Happy Retirement!
Today marked the last day of Mr Jeffrey's twelve years of loyal service to our school as Site Manager. He has been a wonderful 'caretaker' and true friend to us all in the Crestwood Park family. We are going to miss him very much indeed and we are sure you will want to join us in wishing him a very happy, healthy and relaxing retirement.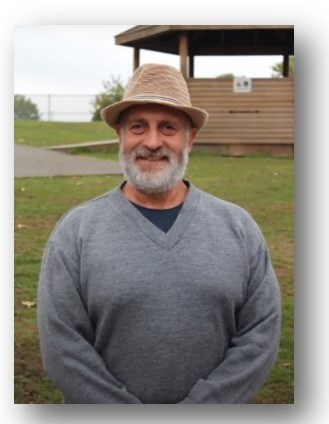 Goodbye and good luck Mr J- we wish you all the best for your new chapter.
Our Super Sixes!
Today we also said 'goodbye' to our Year Six Class. Although the day was different to the normal 'Leavers' celebrations, the children performed their song perfectly and enjoyed the presentation of their gifts. If you haven't already seen the video of the 'leavers' song, you can click here or go to 'Our school' and 'Pupil Pages' on the website. If you can't see the assembly, it means you need to log in to the website (using the 'log in' box at the top right of the website home page).
Next week we will add photographs taken from the presentation and we'll let Year 6 parents know when these are ready to view.
Year Six Enterprise Success
Last week our amazing Year 6 entrepreneurs saw their creations 'fly off the shelves' and make a huge profit of £200! We are very pleased to say that after spending some of the money on pizza and KFC for a lunchtime treat yesterday, the children decided to donate the rest to 'Oakleigh Healthcare' in Stourbridge- a care home who provide specialist care for individuals with learning disabilities, autism, brain injury, physical disabilities and mental health problems.
We are so proud of our Year Six team who researched local charities before deciding on this worthwhile cause. After informing the charity of the children's donation today, we were even more pleased to find out that the Manager of the home was a Crestwood Park pupil herself!
Well done Year 6- we really are very proud of you all.
Keeping our WELLBEING in Good Shape!
Keeping Safe on the Internet
Happy Birthday!
The very best of birthday wishes are sent to these children who have had their birthday this week or will be celebrating over the summer break. Happy Birthday to you all!
| | | | | | | |
| --- | --- | --- | --- | --- | --- | --- |
| Reception | Year 1 | Year 2 | Year 3 | Year 4 | Year 5 | Year 6 |
| Haider-Ali | Eden | Alina | Noah | Charlie A | Scarlett | Ryan |
| Oceanna | Kaiden | Nate | Harper | Matthew | Jessica | Phoebe |
| Faith | Amber | Jamie | Amelia-Rose | Olivia | Noah | |
| Caelan | Samuel | Sara | Lily | Kian | Remarley | |
| Isabella | Jack-James | | Kayden | | | |
| | Isabella | | Darntai | | | |
Keeping Active!
Elliott (Year 4) is certainly keeping his eye on the target and keeping active at the same time! Well done Elliott- a medal is on it's way!
This week's book review...
...is written by Cooper (Year 4)
And this week's poem chosen by Mrs Cadman is...
The Seaside
Are we nearly there?
Can you see the sea?
Who will be ready first?
Me! Me! Me!
Does the sand tickle?
Down by the sea
Who can make footprints?
Me! Me! Me!
The seagulls are crying,
'Shush,' says the sea.
Who dares put a toe in?
Me! Me! Me!
By Jo Peters
SAFE Sparks!
A very WELL DONE to these children who have been awarded the final SPARKS badge of the year; SAFE.These children, whether they have been at home or in school, have demonstrated how to keep themselves and others safe. Well done to you all.
(We have not posted the badges with your certificates as we have found some get lost in the post- badges will be awarded in September for children who are currently in Reception - Year 5.)
| | | | | | | |
| --- | --- | --- | --- | --- | --- | --- |
| Reception | Year 1 | Year 2 | Year 3 | Year 4 | Year 5 | Year 6 |
| Isacc | Leah | Jamie | Daisy T | Freya | Jessica | Olivia |
| Jenson | Nicholas | Dannii | James | Evie | Drew | Jake |
Golden Certificates
Well done to all these children who have been awarded the final Golden Certificates of the Year. The postman will be delivering certificates soon and videos of the presentations will be available to watch next week. Well done children- we are very proud of you all.
| | | | | | |
| --- | --- | --- | --- | --- | --- |
| Reception | Year 1 | Year 2 | Year 3 | Year 4 | Year 5 |
| Elsie | Dasiy | Tiana | Dominic | Blake | Jacob |
| Benjamin | Molly | Dylan | Alyssia | Kian | Georgia |
| Aaron | Harvey | Max | Travis | Cooper | Noah |
In our time-honoured tradition, all Year 6 children are awarded a Golden Certificate at the end of their year, so a big WELL DONE to our school leavers!
Congratulations!
We are very proud to announce that Mr Barnett's hard work with our sport and PE has paid off and we are the proud recepients of a 'Active Black Country Award'- and not only did we get the award but we were awarded 'Excellent' which is the highest level.
This, along with the 19-20 School Games Award recognises the high level of competative sport and PE that we have going on at our school.
Well done and thankyou Mr Barnett- we are thrilled with these awards!
Local Updates
...and here are the details for the Government's helpline, if you need any help or advice during the Summer break.
Department for Education coronavirus helpline
The Department for Education coronavirus helpline is available to answer questions about COVID-19 relating to education and children's social care. Staff, parents and young people can contact this helpline as follows: Phone: 0800 046 8687
Opening hours: 8am to 6pm - Monday to Friday 10am to 4pm - Saturday and Sunday
And finally,
Thankyou so much for all your support this year. Mrs Kennedy and I would like to thank you all particularly, for making our first year as school leaders so rewarding. It is an absolute pleasure and a privilege to be part of this amazing school family.
On behalf of all our staff, thankyou for the many positive messages, gifts and thoughtful gestures, especially over these past few months. You are an incredibly generous group of families and from the bottom of our hearts we thank you all.
Have a peaceful and safe summer- we can't wait to see you all back in September (and look forward to seeing our old 'Year 6's when they pop in for a visit!) Remember you can still contact us if you need anything- we're always happy to help.
Sending love to you all,
Mrs Cooper
Safeguarding and promoting the welfare of children is the responsibility of everyone in our school and at all times we consider what is in our children's best interests. We work to ensure our children our safe and cared for and by doing this we are protecting their health and development and preventing them from harm. If we are worried, we will raise concerns, share information and take prompt action with the aim of ensuring families receive the right help at the right time.