Welcome to our weekly newsletter!
This week hasn't quite gone as we had planned, to say the least! it seems that COVID has caught up with us once again and we have had a high number of cases in certain classes across the school.
Thankyou to parents in Years 2,3,4 and 6 who collected their children on Tuesday- we know that this kind of news causes worry and inconvenience and we really do appreciate how supportive parents have been.
Please keep talking to us if you are feeling worried about anything related to COVID- whilst we want and need your children to be in school, we also understand the anxiety it can cause and we will always look for ways to support families.
Click here to read our up-to-date risk assessment and other information relating to the measures we will have in place, for the next two weeks. There are several restrictions we are reintroducing within the classrooms however, the main change affecting parents is the reintroduction of the one-way system at drop-off and pick-up time. This decision has been a result of an 'outbreak management' meeting with Public Health. We would really appreciate your support with this.
We will review the situation after two weeks, to see if some of the restrictions can be lifted again.
Whilst we are in this period of uncertainty, we have decided to postpone the Year 4 and Year 5 Class Assemblies. We really want to be able to share these with parents so we are hoping that rescheduling later in the year will allow this to happen.
Remembrance...marking one hundred years of the Poppy Appeal
Thankyou to those who have already donated to The British Legion Poppy Appeal by purchasing poppies and wristbands- families have been incredibly generous as always.
Our children created a wonderful display of poppies outside the front of the school today- thankyou to Miss Pryke for the planning and organisation that went in to this. We will leave the display out over the weekend and will mark the occasion with a special assembly (children only) on Monday morning.
Lapwood Lambs
Whilst we are managing the increased number of positive COVID cases, Lapwood Lambs will not be running for two weeks. Keep your eye on the newsletter or on Mrs Tonks' Facebook page, for the latest updates.
A message from Mrs Cadman
Our poem to reflect on the week:
In Flanders Field by John McCrae
In Flanders' fields the poppies blow
Between the crosses, row on row,
That mark our place: and in the sky
The larks, still bravely singing, fly
Scarce heard amid the guns below.
We are the dead. Short days ago
We lived, felt dawn, saw sunset glow,
Loved and were loved, and now we lie
In Flanders' fields.
Take up our quarrel with the foe;
To you from failing hands we throw
The torch; be yours to hold it high,
If ye break faith with us who die
We shall not sleep, though poppies grow
In Flanders' Fields.
Happy birthday to you!
We would like to say a very big HAPPY BIRTHDAY to...
Joshua, Lilly-Mai, Jasmine, Alana and Charlie W who celebrated their birthdays this week, or will be celebrating over the weekend.
Looking after our School Community... Crestwood Park Christmas Lunch!
On December 3rd, we are hoping to put on a Festive Lunch for some of the older members of the Crestwood Estate community.
If you know anyone who might enjoy this event (including relatives), please either ask them to get in touch, or forward their name and address to school, so we can send them an invitation.
The lunch will be prepared by our kitchen staff, served by our Year 6 waiters and waitresses and will be free.
Please forward details of anyone you think might want a trip out, a delicious Christmas lunch and a few carols!
| | |
| --- | --- |
| | Keeping You Safe During Nights Out |
---
What we're doing to target spikers and keep you safeWe're getting ready for a busy weekend across the whole of the West Midlands. There's so far been Birmingham Frankfurt Market, Coventry City of Culture events and lots of big club nights. Our priority, as always, will be to keep you safe. We know that there's still lots of concerns about being spiked while out so we're doing even more to stop crimes before they happen. Our officers on patrol and CCTV operators will be using behavioural science techniques to identify suspicious behaviour and body language. If they spot something, they'll have a chat and see what's going on and take further action such as stop and search if they have to. Our sniffer dogs will also be out walking queues ready to detect drugs and weapons while our drone team will be monitoring crowded places. We've bought in 500 multiple drug test kits and have detectives ready to respond to reports of spiking. The aim is to get samples from the casualty as soon as possible to help us detect drugs in their system. This will help us bring offenders before the courts. We've also been sharing the signs of spiking so people know how to stay safe, what to look out for and when to get help. Bars are briefed and almost all of them are taking extra measures to keep their customers safe. ID checks and extra searches can be expected along with more patrols inside the venue with close monitoring of CCTV. Staff are ready to help if people need it, with larger clubs providing on site medics. Some places are also offering free drug detection kits for people who are worried their drink may have been tampered with. Street Pastors and wardens have also been out patrolling and are ready to respond.
Message Sent ByMo Khan (Partnership Team,Engagement & Consultation Officer,Dudley)
---
To reply or forward this email please use the buttons below or these links: Reply, Rate, Forward / Share.
To login to your account, click here, To report a fault, click here
Calling all budding photographers...
We are looking for children aged 7-10yrs who would like to enter this year's Young Photographer Competition. This year's theme is 'WILD NATURE'.
If you are interested, please email Mrs Brierley ebrierley@crestwood-p.dudley.sch.uk and she can tell you more information about the competition and forward the information pack to you.
We are really keen to have some entries from Crestwood Park and following the success of Mrs Brierley's competition last year, we know we have lots of talented photographers out there.
Entries need to be in by the end of November, so get snapping!
Supporting the Black Country Food Bank- 10th December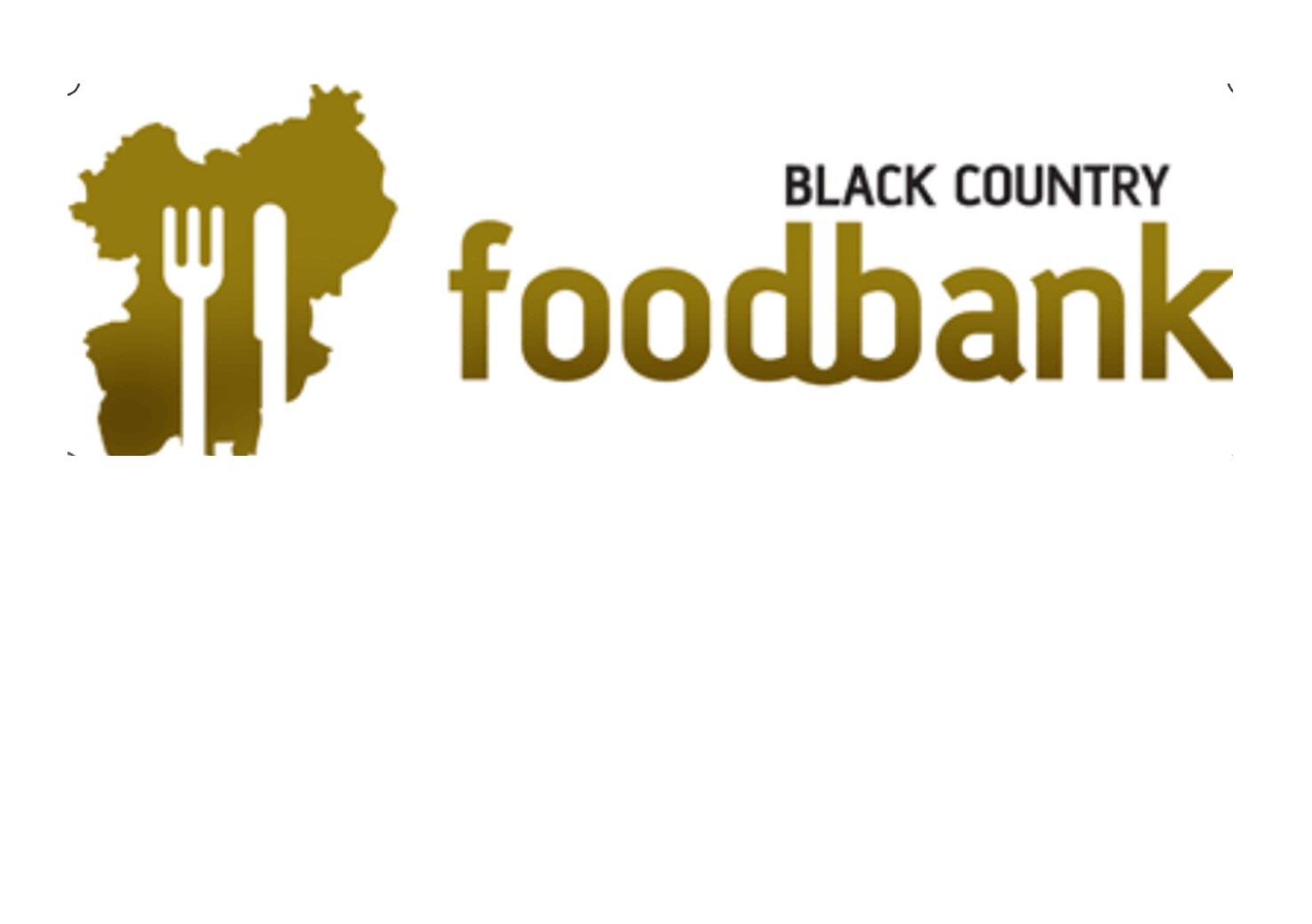 We didn't collect donations during harvest this year, as the Food Bank had said that collecting just before Christmas would help them more. If you can spare a tin or two, or other 'long life' food, please drop it into school anytime. Our collection will be on the 10th December.
We really do appreciate your support with this-thankyou in advance!
Free Courses for all Parents and Carers!
We have paid a subscription to a company called Creative Education who, alongside training courses for teachers, provide a wide range of courses for parents and carers.
This link CLICK HERE allows our parents to access any of the courses for which you can receive a certificate. As well as being able to access these courses whenever you want to from home, we are hoping to be able to invite parents in to school, to complete courses alongside each other and have a cup of tea and a catch-up at the same time.
Look out in next week's newsletter for details of courses to complete in school, but in the meantime, please have a look around the site and try out some of the courses. They're quite short and easily accessible so you can fit them to a busy day! You just need to add you personal details to access the courses for free.
Anti-Bullying Week next week!
In order to mark Anti-Bullying Week, children can come to school in odd socks on Tuesday 16th November- the wackier the better!
During the week, children will be learning and thinking about uniqueness, individuality and ONE KIND WORD.
Our recent Ofsted inspection!
As you will remember, we had an Ofsted inspection in September. The report is now published and can be read on the Ofsted website or by going to the link on our school website here.
The good news is...we are still a GOOD school! The inspector was very complimentary about Crestwood Park and our children, and the report is overwhelmingly positive about the school. In July we had already identified the aspects of our school we knew needed improving the Ofsted agreed with these- which is good! We're not overly pleased with how he has phrased these improvements, however it has given us even more motivation to show them just how good we are, when they visit next!
Mr Dean Hubbard, our Chair of Governors, has written a letter in response to all parents and carers- you can read it on our newsletter section of the app/website or click here.
As always, if you have any questions about the report, please ask at the office or get in touch via acooper1@crestwood-p.dudley.sch.uk
A message from Mr Powell
Thankyou and well done to everyone who took part in the England Rocks TT Rock Stars Battle this week- we're very proud of you all!
Children in Need...crazy hair day!
We had some amazing hairstyles in school today...a huge thankyou to those who have supported the charity with donations and also with purchasing raffle tickets. We raised £184 which is fantastic considering families have also been generous in supporting the Poppy Appeal.
We have drawn the raffle: congratulations to William, Ashley, Connor, Millie, Sara and Fearne who were our lucky winners!
And finally,
We are sending lots of love to staff and children who have COVID at the moment- we hope you all make a speedy recovery and we can't wait to see you back in school as soon as possible.
Take care everyone.
Safeguarding and promoting the welfare of children is the responsibility of everyone in our school and at all times we consider what is in our children's best interests. We work to ensure our children our safe and cared for and by doing this we are protecting their health and development and preventing them from harm. If we are worried, we will raise concerns, share information and take prompt action with the aim of ensuring families receive the right help at the right time.