Welcome to our newsletter commemorating the 75th anniversary of VE Day
We know many of you joined in the celebrations to commemorate this very special occasion.
We would like to share some photographs of our children and families who marked the event in style!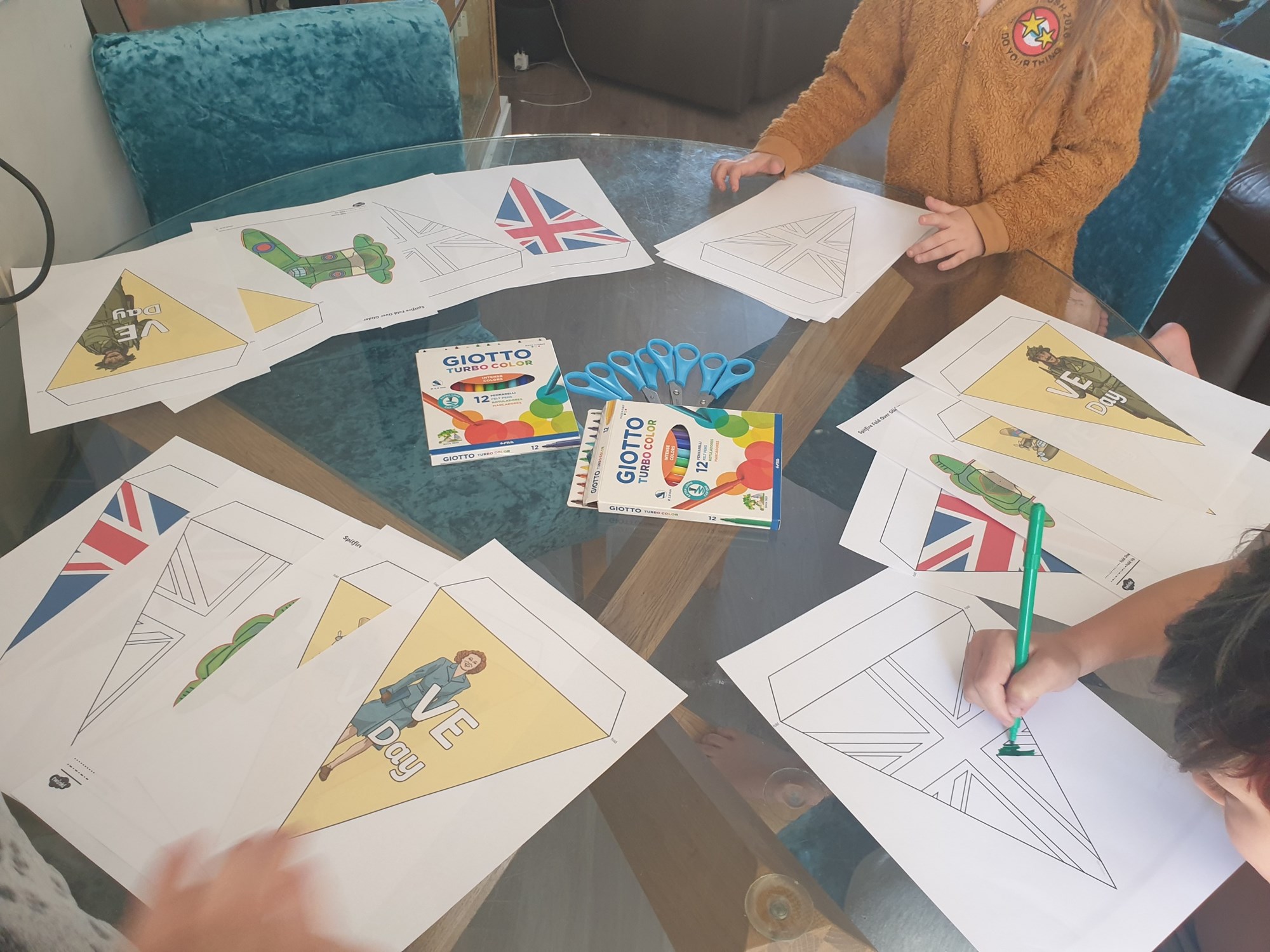 Well done to the Goth family for working together to create some super bunting and fabulous decorations.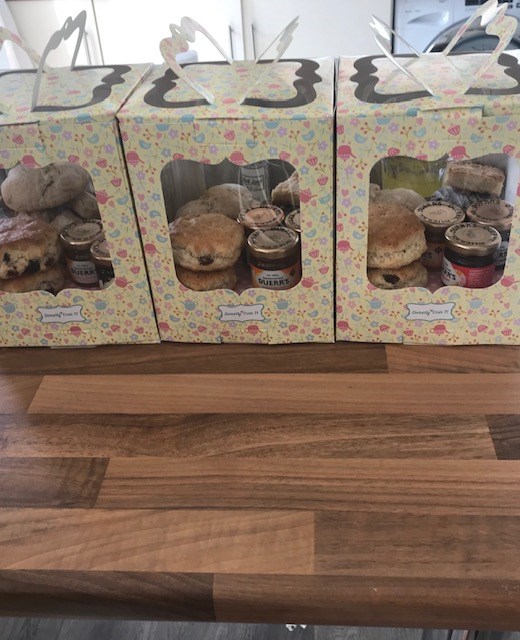 These delicious looking 'afternoon tea' hampers were delivered to friends and family by Evelyn-May. Well done Evelyn, we are sure these treats were enjoyed by the lucky recipients!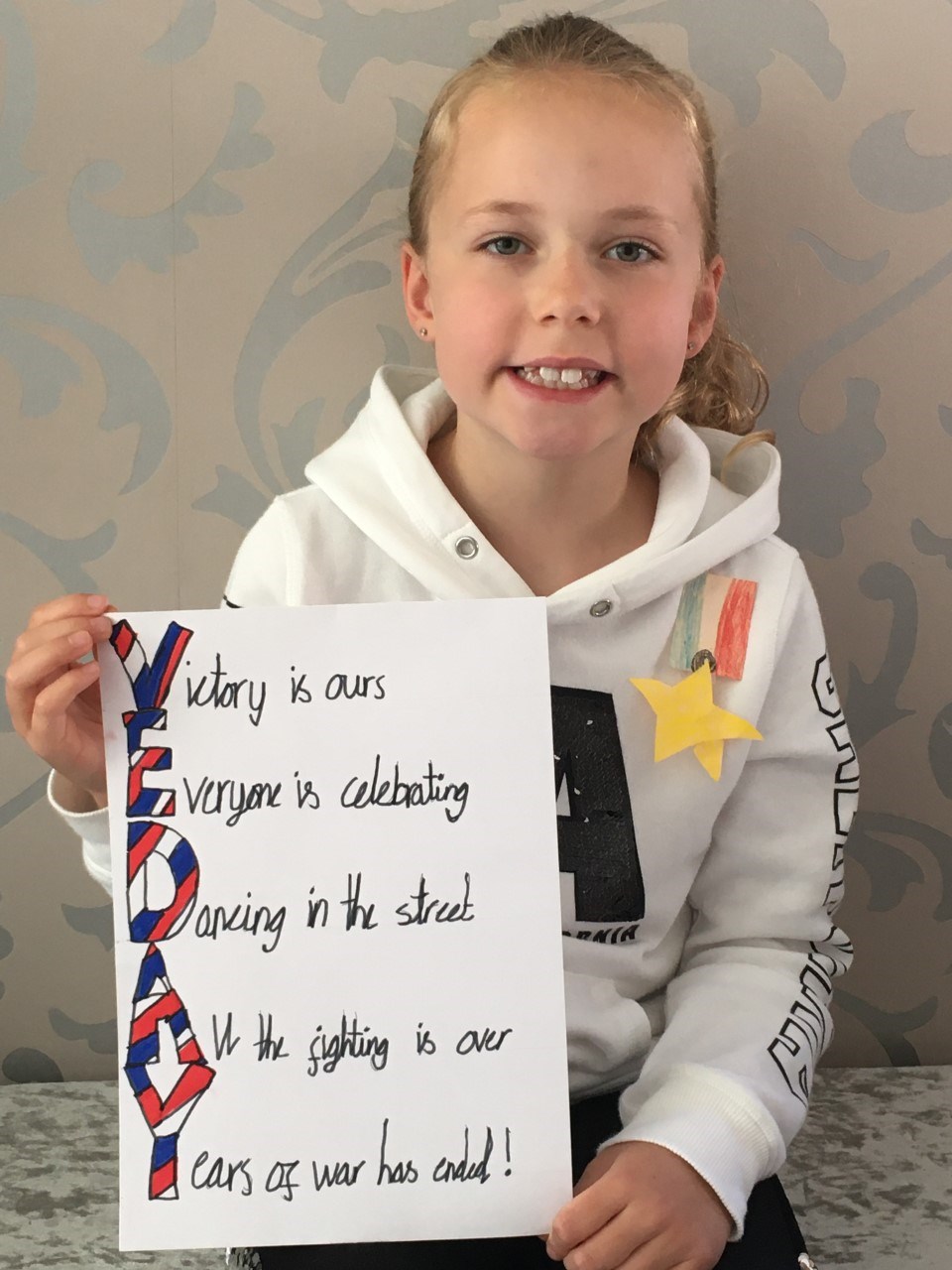 A super poem Eva- we are really impressd by your patriotic and poetic skills- we love the medal too!
The Deakin family have been very busy creating their amazing 'Union Jack' masterpiece!
Elliot helped the family create bunting and paper chains to decorate his house and the outside of his Nan's house for VE day.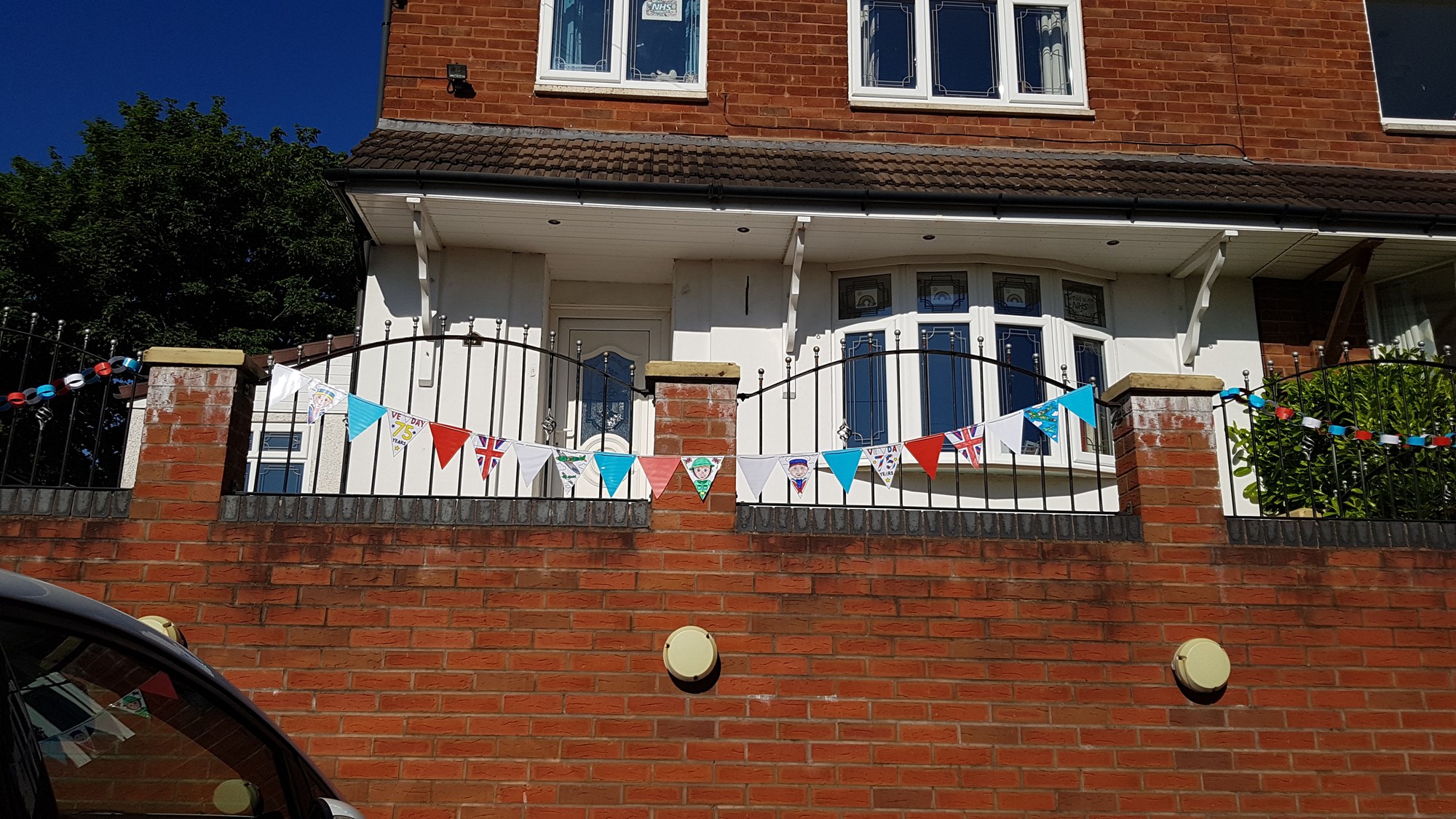 He also found it very interesting looking at information about his Great Granddad that his dad has collected. These photos show the RAF official document and travel pass to get back home at the end of the war!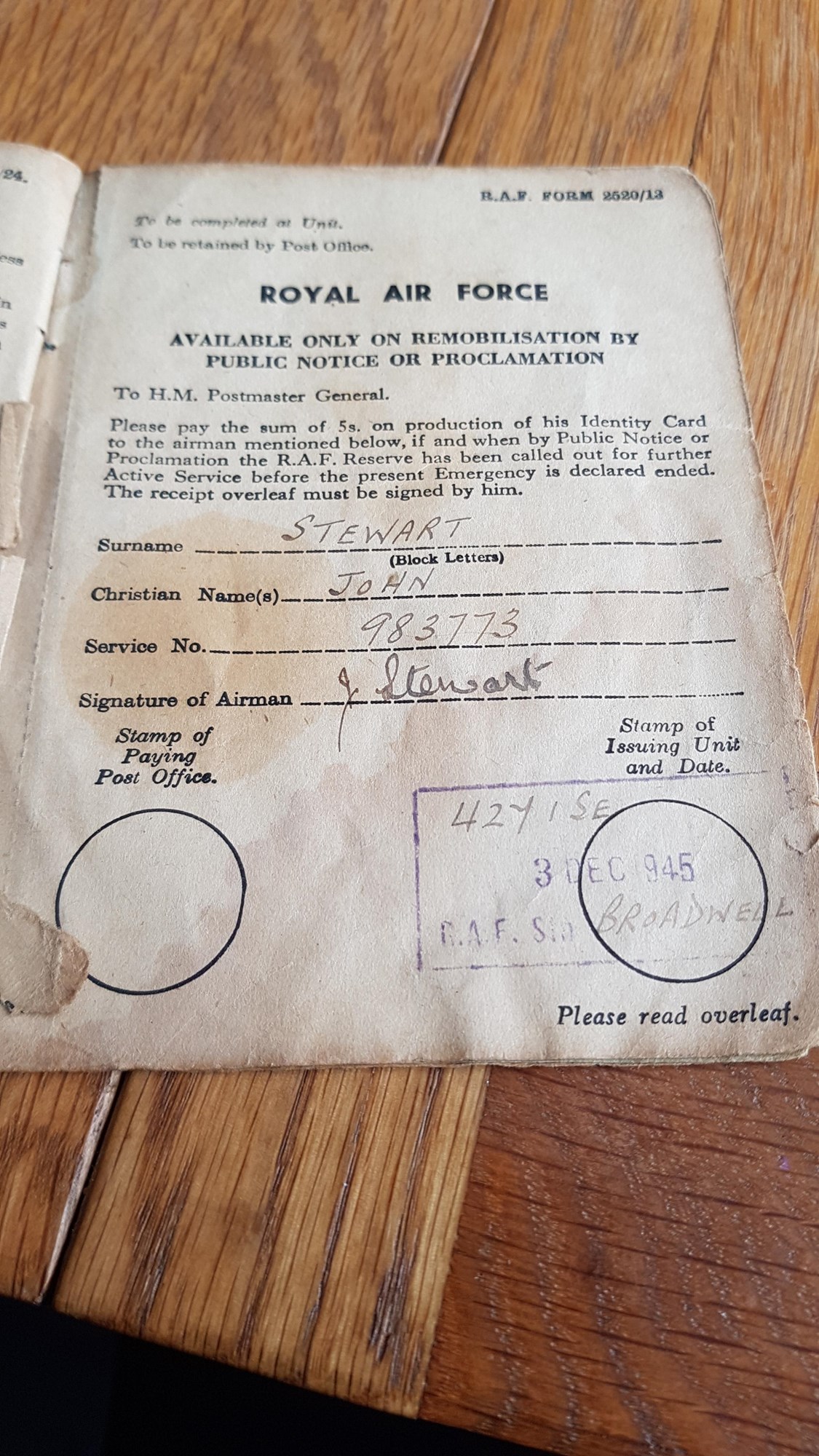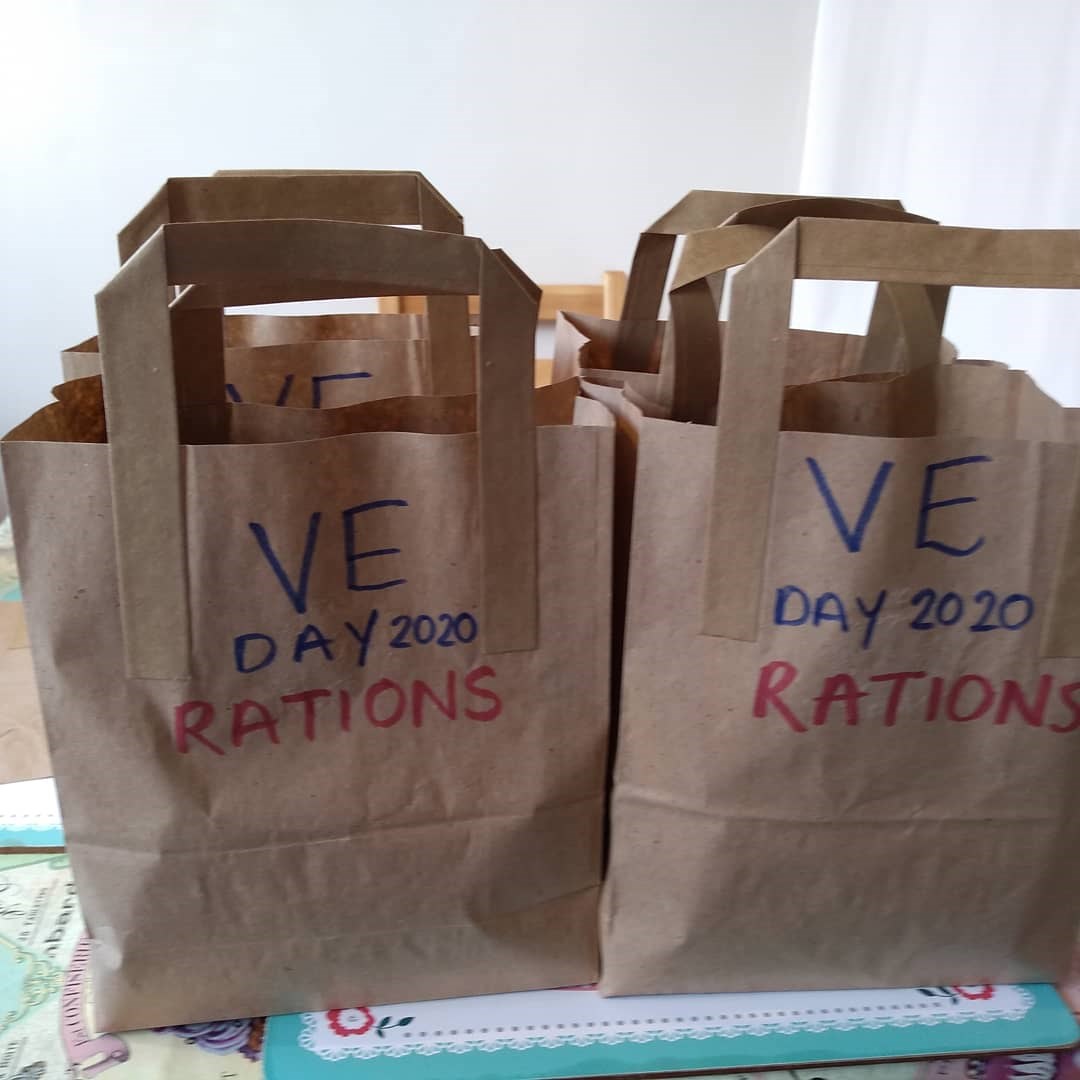 Nathaniel had fun helping to create a big window display for a socially distanced VE day street party. He decorated the house, baked scones and had a picnic on the front lawn. Nathaniel enjoyed learning about family members who fought in the war, where they were when victory was announced and what happened to them after they returned home. He also helped make these super 'Rationing' goodie bags!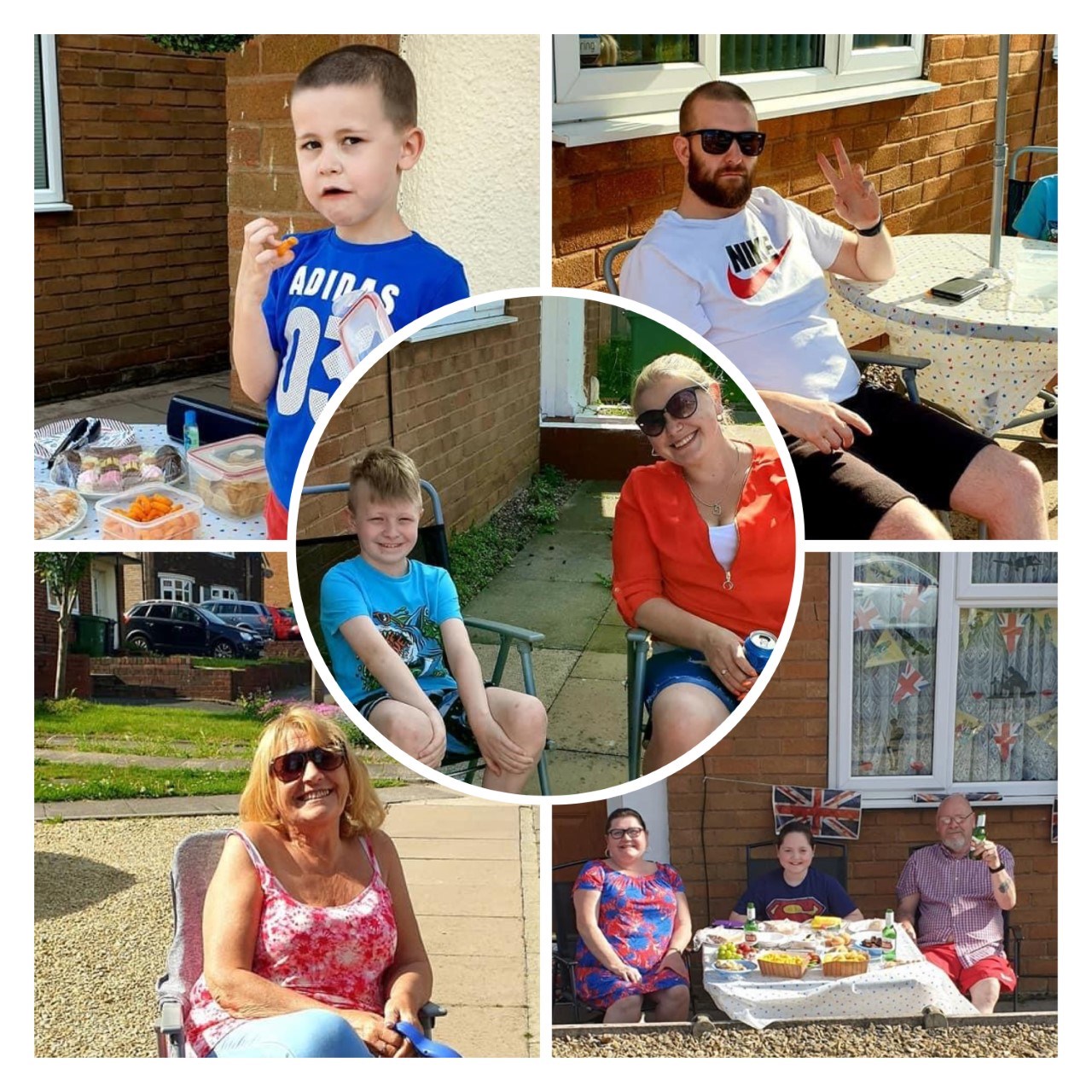 The Pinches family joined in with celebrations alongside family and neighbours- it looks like they had great fun in the sunshine!
Well done to Tiana who made cakes to give to people passing by. The cakes look absolutely delicious and we are sure friends and neighbours enjoyed this tasty surprise!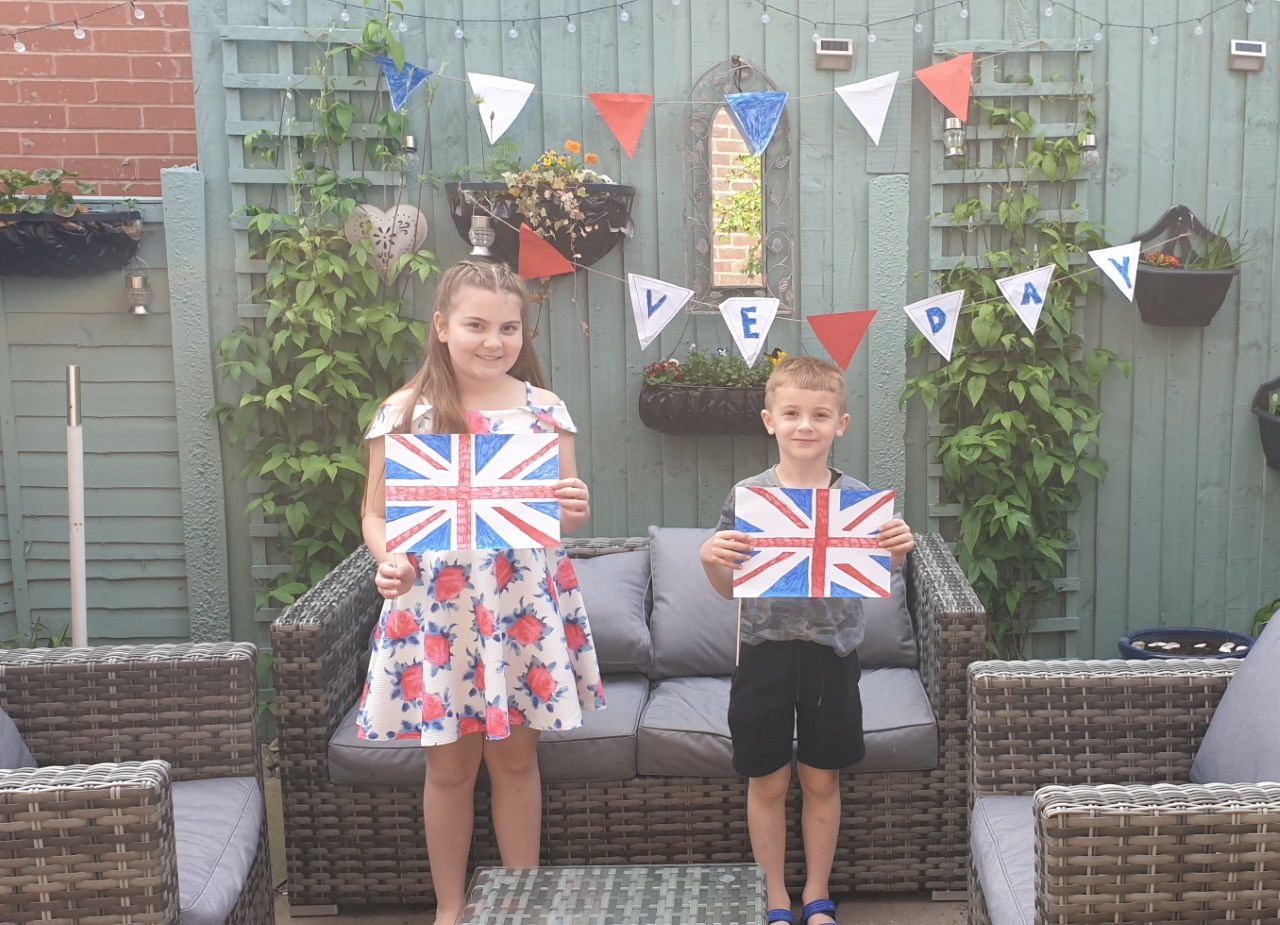 The Jones family have decorated their beautiful garden with home-made bunting and created some fabulous flags too- well done to you both for joining in with the celebrations.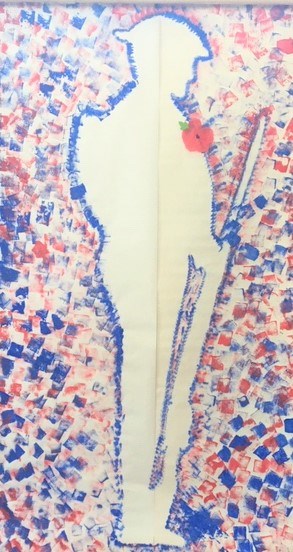 And finally, here is a wonderful piece of artwork created by the 'Key Worker team' who were in school on the day we all remembered the men and women who sacrificed so much for us, seventy-five years ago.
Safeguarding and promoting the welfare of children is the responsibility of everyone in our school and at all times we consider what is in our children's best interests. We work to ensure our children our safe and cared for and by doing this we are protecting their health and development and preventing them from harm. If we are worried, we will raise concerns, share information and take prompt action with the aim of ensuring families receive the right help at the right time.