Welcome to our first Crestwood Park Community Newsletter!
Hello and welcome to the first of our newsletters created by Crestwood Park Primary and distributed to our school neighbours by our Year Six pupils. At Crestwood Park we are keen for our children to get to know their local community, and to be proud of it; we also hope that the community are proud of our children! Our Year Six pupils have many jobs in and around school- we have Reading Ambassadors, House Captains, School Council Reps, Anti-Bullying Ambassadors...the list goes on! A new initiative this year is for our Year Six pupils to get out and about to take part in Crestwood Park Acts of Community Kindness. Our Community Acts of Kindness may be anything from litter picking, doorstep deliveries, posting letters and postcards or delivering newsletters. Perhaps you've got an idea of something we could do, to support our Community?
What will the Community Newsletter contain?
We publish a newsletter every week, normally on a Friday at about 6pm. Anyone can read them- you don't need to be a parent or have anything to do with our school. Just 'google' Crestwood Park Primary' and go to the 'Newsletters- News' section of the website. Our Community Newsletter will contain some of the information from the weekly ones, and then a little of extra information that we think you'd like. If you have any ideas about what could go in the next edition, please let us know. You can call us on 01384 818315 info@crestwood-p.dudley.sch.uk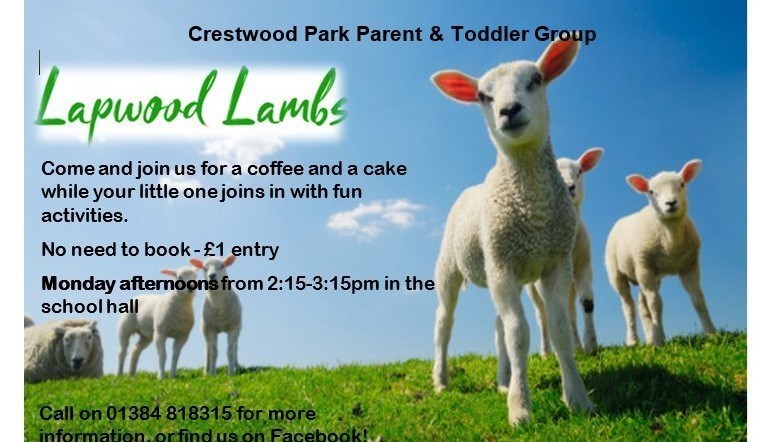 Have you got a little one that will be starting school next year ?
Is your child was born between 1st September 2017 and 31st August 2018 they will be due to start primary school in September 2022?
You must apply for your child's place by 15th January 2022. Applications will be available from 1st October 2022.
To apply or your child's place please visit: www.dudley.gov.uk/admissions
When to get a test...and which one!
Each week we add an article about ways we can support our school neighbours. We call it ... Looking after our Community!
For this edition, we have included a copy of the October Neighbourhood Watch Newsletter. We hope you enjoy the read and find the information useful.
Christmas is Coming!
We are hoping (COVID permitting) that we can host a 'Christmas Lunch' for some of our older members of the local community.
We are not sure of the exact date, but it will be one day in December. We are hoping to invite around 30 guests so they can enjoy a Christmas lunch, be waited on by members of our Year 6 class and listen to some carols. If you would like to be considered for an invitation, or know someone who would enjoy this, please call school and let us know. We just need names and addresses, so we can post invites out nearer the time.
Problems with Parking?!
We know that living next to a school can have it's positives and negatives! We hope that being so close to our school does not cause you too many problems; we know parking can often be an issue. We remind our parents and carers regularly but we know some local residents still experience issues. If this is the case, please do get in touch (01384 818315 or info@crestwood-p.dudley.sch.uk).
And finally...
We hope that you have enjoyed a little snapshot of what we do at Crestwood Park- we'd love you to get in touch if you have any ideas or thoughts about other 'acts of community kindness' that we could try!
Safeguarding and promoting the welfare of children is the responsibility of everyone in our school and at all times we consider what is in our children's best interests. We work to ensure our children our safe and cared for and by doing this we are protecting their health and development and preventing them from harm. If we are worried, we will raise concerns, share information and take prompt action with the aim of ensuring families receive the right help at the right time.