This week's newsletter is dedicated to Mrs Orme and her family.
When I first joined Crestwood Park there were a few things that I got to learn very quickly! I learnt that this school is like no other and that the Crestwood Park family very quickly becomes pretty much like your own family (you love them always, like them most of the time!) but above all, when the going gets tough you stick together like glue and are a force to be reckoned with!
Very quickly I learnt that one of those 'forces' was Mrs Orme!
Further down our tribute newsletter are some words that come to mind when people think of her; I think my word would be force!
After checking in the little dictionary that sits on my desk (I'm a terrible speller!) I checked the definition of the noun. It reads...
strength- Mrs O was strong in all respects-physically, socially and emotionally.
powerful- goes without saying!
compulsion which tends to produce a change in a physical system- many of us trembled at the knees (literally!) when we needed to ask for more photocopier credits!
a group of organised people- Mrs O was an amazing organiser and had the skills to match a small troop!
persuasive- it was very hard to disagree with Mrs O- she was known as 'The Oracle' and knew pretty much everything... about everything!
energy- boundless!
and Might. Mrs Orme was mighty. As school secretary (she didn't like being called the Business Manager!) she had a wealth of experience and over her 15 years here, developed a knowledge of the school and our families that was outstanding. She was a stickler for processes, and heaven forbid anyone who tried to deviate from them! She was a tremendous support to staff at school and many of her working relationships became lasting friendships. Mrs Orme was very well known across the authority, not just for her role here but also as sectretary at St.Mary's RC and as 'Brown Owl'. She had her own strategies for dealing with poorly children (certainly no faking it with Mrs O!) and an honest, up-front and straight talking attitude when supporting our parents.
Mrs Orme's long involvement with our school meant she was lucky enough to watch generations of families pass through the doors- she was always very proud of this and treated it as a blessing. Our school community was certainly blessed on the day she walked through the door on the 18th March 2003 and her impact, influence and legacy will remain with generations of staff and families to come.
As I said earlier, Lorraine was certainly a force and through the ups and the downs, ultimately, everything she did for Crestwood Park was out of love and dedication to the staff- her colleagues and dear friends, our parents and extended families and above all, our children.
God bless you Mrs O. x
Memories of Mrs Orme from all Corners of our School Family
Mrs Orme helped my girls through so many things over the years. So supportive and kind, someone who we all trusted to confide in. She used to do a brilliant "Reception starters" meeting showing off the school uniform which always made us laugh with her funny sense of humour. She will forever be the heart of crestwood park and never be forgotten.
Words that come to mind.... gardens, caravan (Clarach Bay!), known as Mrs O and 'The Oracle'!
Just a few words about Lorraine. She was a very kind and caring person. She always had time for your problems and worries and never hesitated to say you know where I am if you need me- any time of the day or night. She also had a wicked sense of humour. I've been known to have to go and ask her to explain a joke to me before now if it was a little on the risky side!!! She will be missed by many.
I have several lovely memories of Mrs O. One is when Owen was in reception. He had sneakily worn his doctor who costume to school, I didn't know as the trousers were black and he had his coat on before we left the house. Anyone who knew Owen at that age would remember that he lived, breathed, ate and slept Doctor Who!
Mrs O instinctively knew when folk were struggling and was a wonderful support to me. She is a huge loss to everybody who knew and loved her. She was the face of CPPS and I'm so sad she was robbed of her retirement.
Mrs Orme was the reason I moved my eldest to Crestwood Park. She was the oracle. The lady who would offer the best advice like your mom. But equally kick your backside when needed!
Warmth Strength Knowledgeable Thoughtful Love Kind Happy Organised Open arms Wise Leader Welcoming...Just some words that come to mind.
Nothing was ever too much trouble.
The one day that sticks out SCHOOL PHOTO day. Not her most favoured but run amazingly. The love she had for her family, friends and crestwood park was unquestionable. I couldn't even call her Lorraine it was always Mrs Orme. Even on personal cards and when I sent flowers when she was poorly. A respectful thing. The woman I'd aspire to be half of.
When I was the SENCo at Crestwood Park I would often need to call on Lorraine for help. If I went into her office put my hand on her shoulder and said 'Lorraine...' she knew I needed something. It might have been ordering special resources or equipment, getting something ASAP or help with my computer. Without fail she would always help and sort me out which I was always truly grateful for. Out of school I spent many happy hours at her house, often with her husband Mike, sharing laughs and memories over a cuppa and something to eat. She was a brilliant cook and I often came away with a goodie bag. I will always treasure these happy memories of Lorraine, she had a heart of gold. Nothing was too much trouble for her, she was always ready to help anyone in need. I'm so sad we were never able to enjoy our retirement together and become 'ladies who lunch'. She was a very dear friend, farewell my very dear, brave lady, I will never forget you. (Mrs Willetts)
Where can we begin in thinking about Mrs Orme? Even at such a sad time, I can't think of her without smiling. I have never worked with a school secretary like her! She loved doing playground duty, including 'sharing' maltesers with the children. She did displays, always volunteered for after school events, helped with events such as summer fayres and was a very active member of our PTA. When we learnt new hymns and songs, they always had to pass the Mrs Orme test! She was a very valuable member of the governing body and so very knowledgeable about all things to do with the 'behind the scenes' parts of running a school. More than all of this though, she had a heart of gold, I know she was a fantastic support to me in my role as head, but she helped so many families in countless ways. She left a big hole when she left Crestwood Park and leaves an even bigger hole now. We'll all miss you Mrs O. (Mrs Stowe)
SIMPLY THE BEST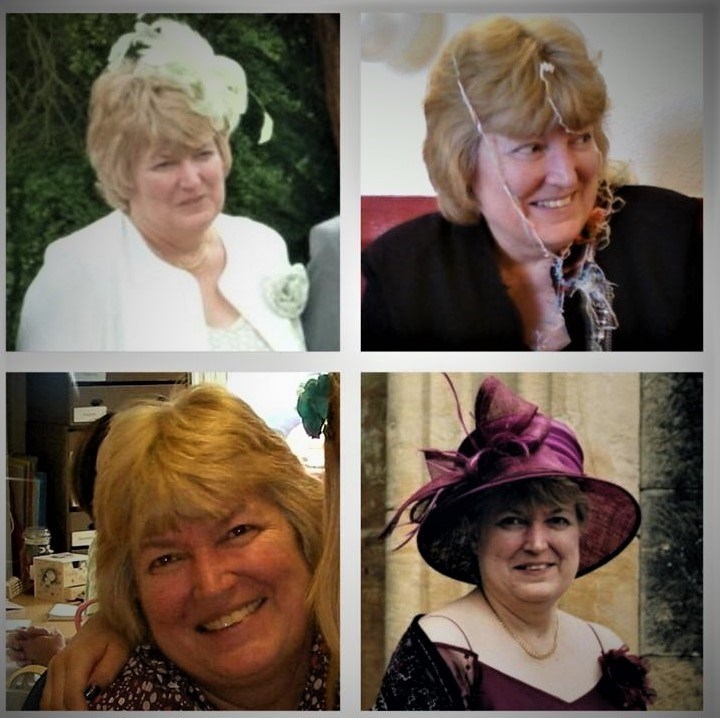 A Lasting Tribute...
We've been thinking very carefully about the most fitting way to mark Mrs Orme's huge contribution to our school family. We know she was a huge fan of gardening and especially loved roses. With this in mind, we have decided to plant a climbing rose at the front of school, outside the office. It can then grow and blossom and be a lasting reminder of our Mrs O- we will let you know when we have selected a variety.
In addition to this, Lorraine's family would like to use donations to purchase something for the children of Crestwood Park. We are incredibly touched by this heartwarming and generous act and again, we will keep you posted when we have more information to pass on.
Paying our Respects...
Mrs Orme's funeral is on Thursday 28th January at 2pm. You are most probably aware that in our current circumstances, the congregation at funerals is tightly controlled. In order to allow as many people as possible to watch the proceedings, the family have arranged for a live stream of the service.
To allow our members of staff to view this, we are going to close the school at 1pm (after the children have eaten lunch) on that day, to all children. We are sure you will support us with this and that you understand our reasons for making this decision.
And finally...
Compiling today's newsletter has been a thought-provoking task. Thinking about Lorraine has given us all a trip down memory lane. Whether we are Crestwood Park long-timers, retirers or newbies, the impact of Mrs Orme as part of our school family is evident. Physically and in spirit, we are always reminded of her. And this won't change. She's sure to be looking down on us, whether it be: guiding us, encouraging us or telling us off (!), Mrs O will always be a part of our truely amazing Crestwood Park family.
And from one family to another, we are sure you would like to join us in sending our love and deepest condolences and to Lorraine's husband and family.
Take care all. x