Welcome to our second Remote Newsletter
We have loved receiving all the emails- it has helped to make us feel that we have something keeping us together, which is really important at the moment. Get in touch by calling or using the info@crestwood-p.dudley.sch.uk email address if you need anything at all.
Keeping our WELLBEING in good shape!
Thank you to everyone who has sent in photos of their beautiful rainbows- they have kept us smiling all week.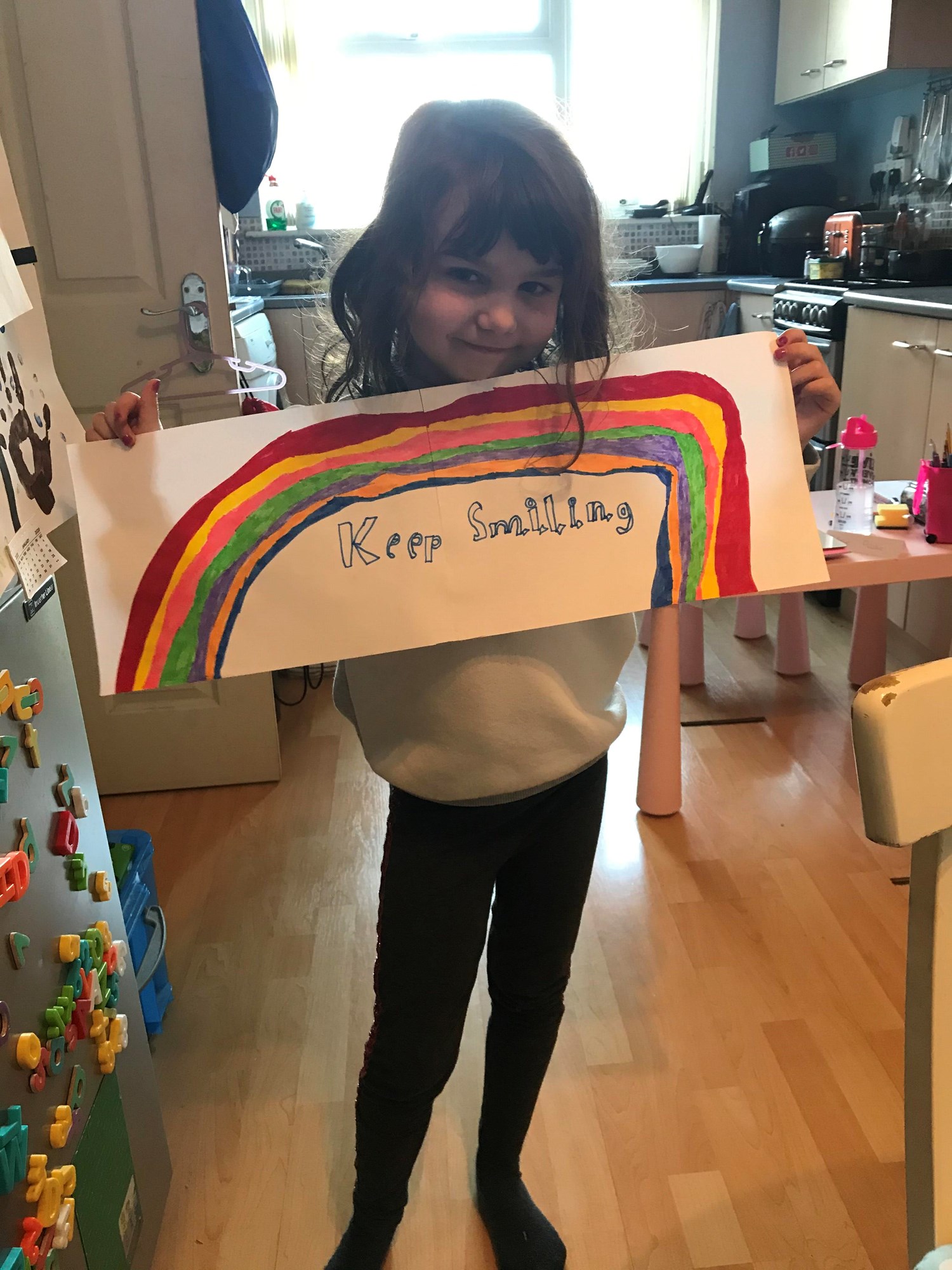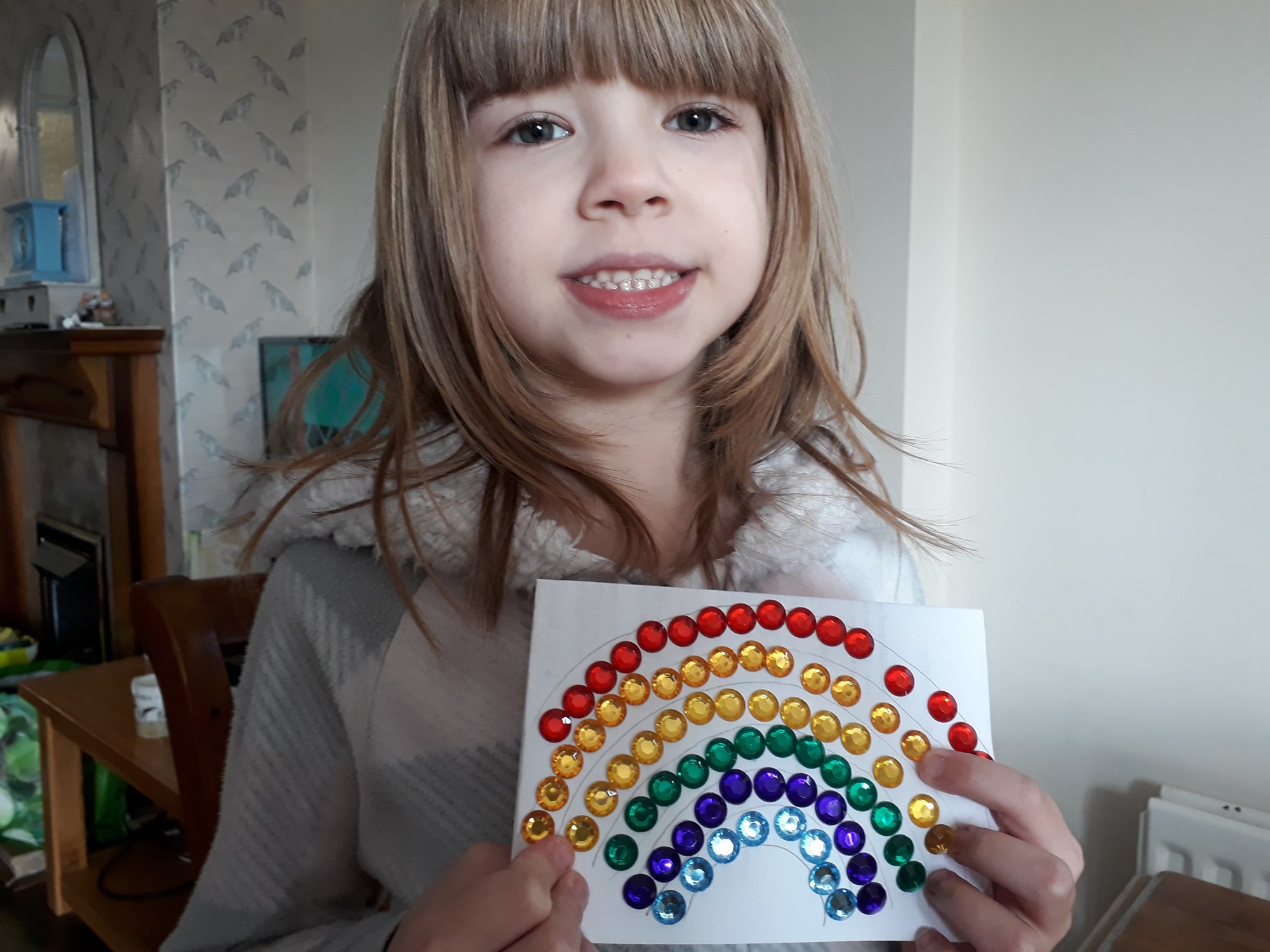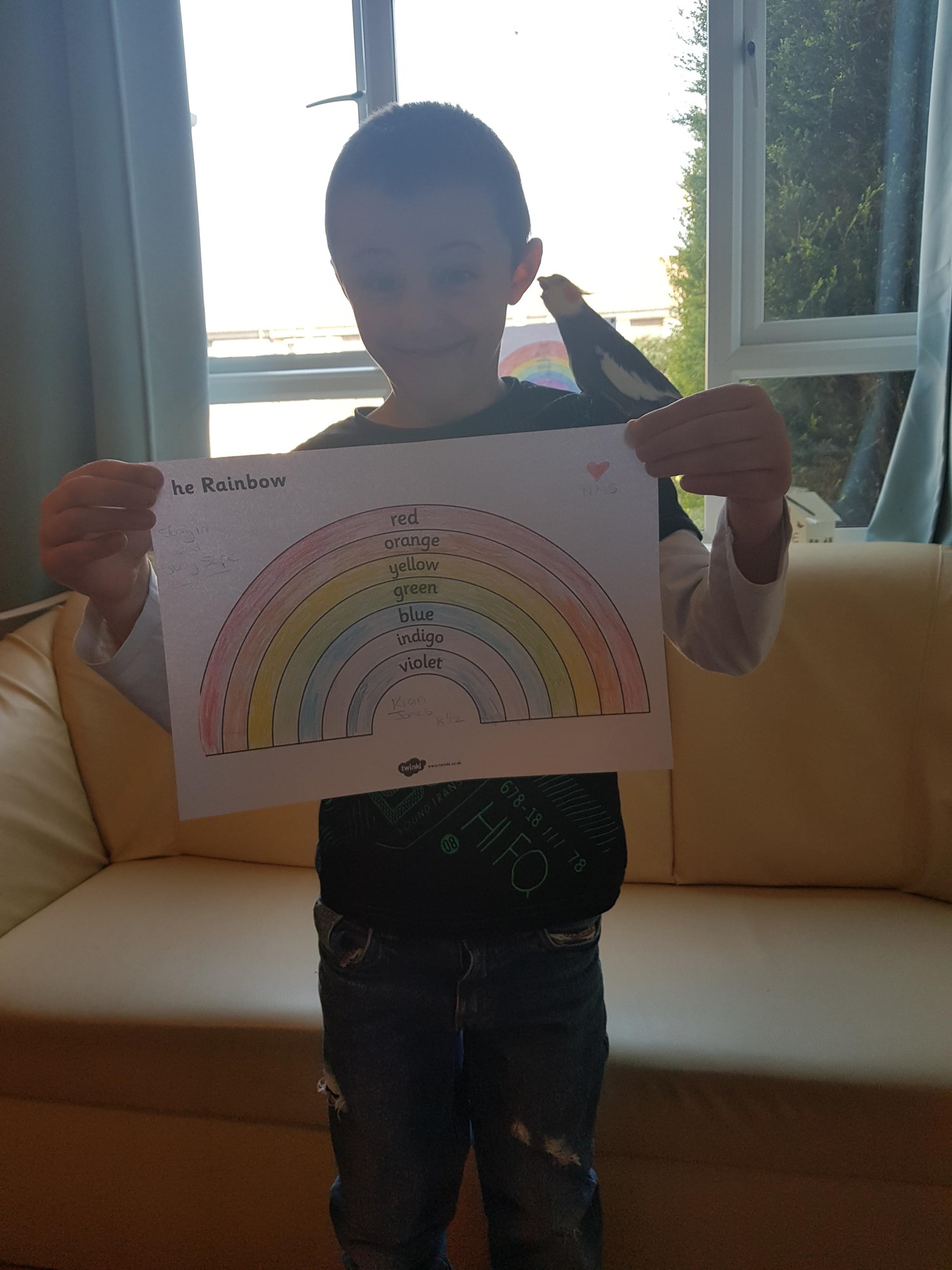 Special thanks to Rosie & Nelly (Yr1), Rosie (Yr2), Eva (Yr3) and Kian (Yr4) for sending in these wonderful pictures!
Thank you for all your book reviews, here is one that Mrs Cadman picked out- there are plenty more to read in the new Book Review page in 'Pupil Pages' on the website.
Nathaniel in Reception has written.....Wallace and Gromit: Crackers in Space! " It's a very big book with colourful pictures and we are reading it a bit at a time. Gromit is my favourite, it's funny"
Well done to everyone who shared their writing with Mrs Kennedy...certificates are in the post for the best pieces of writing sent in this week. Fingers crossed, it could be you!
Elliot -Yr2
Brody -Yr4
Tiana -Yr2
Georgia -Yr5
Xavier -Reception
Drew -Yr5
Eva -Yr3
Autumn -Yr3
Rosie -Yr2
Demi-Leigh-Yr4
Dylan -Yr2
Lewis -Yr4
Faith -Reception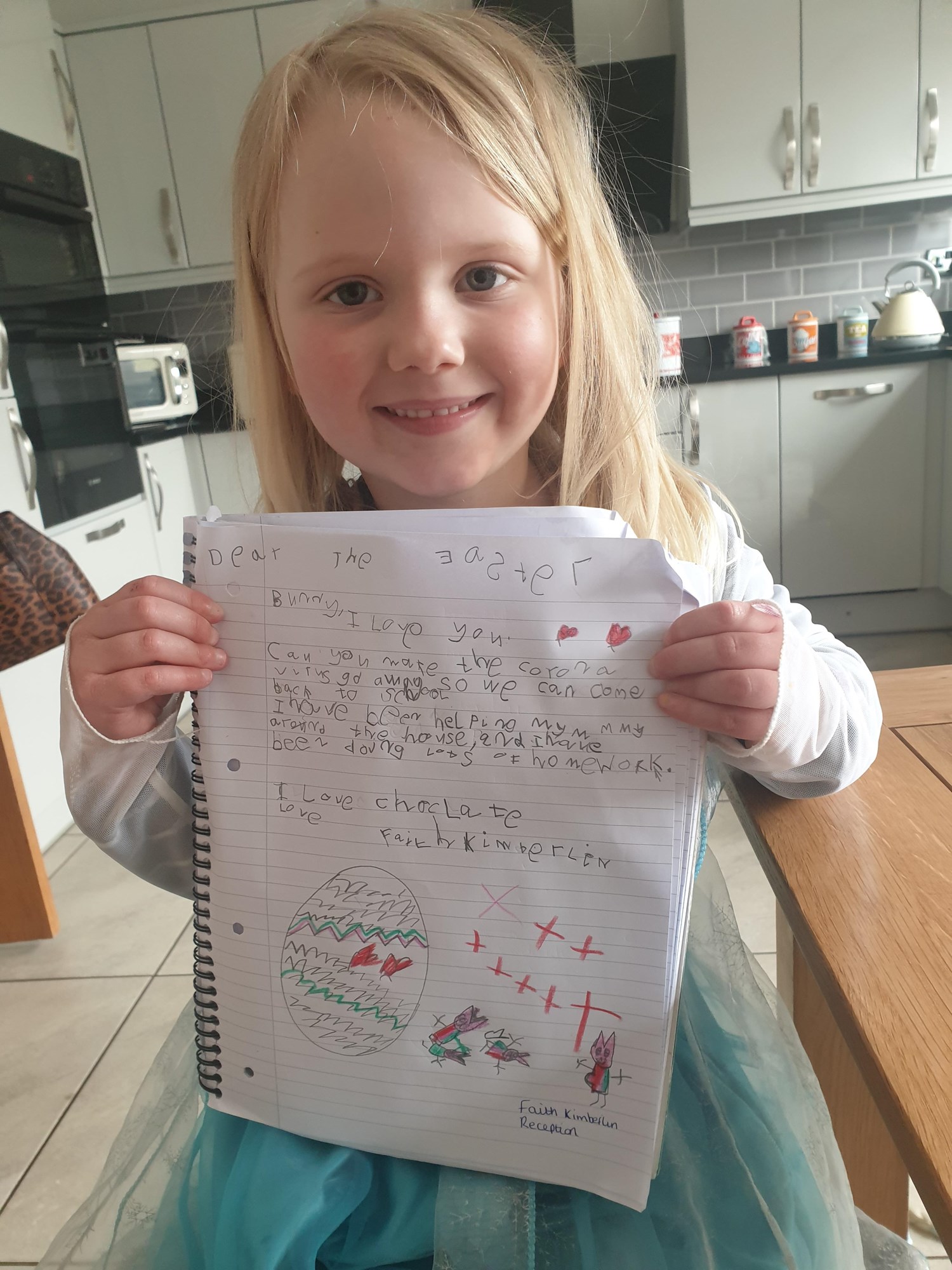 Thank you to everyone who sent in their writing masterpieces! Special thanks to Faith (Reception) for this brilliant letter she wrote to the Easter Bunny!
TT Rock Star Super Stars!
Keep up the amazing work with your times tables; well done to these children who particularly impressed us this week- certificates are on the way!
Jonathan - Year 6
Hayden - Year 5
John - Year 4
Joshua- Year 3
Harry - Year 2
Respect SPARKS nominations
Thank you for all the nominations. We will be announcing the winners in the first newsletter after the Easter break.
Class Pages & Home Learning
Teachers are busy adding activities to the class pages- please keep checking for new ideas and challenges. You will also find plenty of home learning ideas and links to free resources in the 'Pupil Pages'. After Easter teachers will be setting a piece of work for each day of the week, using Purple Mash. Make sure you know how to get on to this so you don't miss out on anything!
Golden Certificate Winners- huge congratulations to these children who have been awarded Achievement Certificates for this half term!
If you look on our website (our school- pupil pages) you can see winning certificates being read!
Jenson- Reception
Rosie-Reception
Harper-Rose-Reception
Lily-Year 1
Kyle-Year 1
Leah-Year 1
Jamie-Year 2
Callum-Year 2
Rosie-Year 2
Noah- Year 3
Grace- Year 3
Amelia-Rose-Year 3
Alfie-Year 4
Lewis-Year 4
Ellie- May-Year 4
Remarley- Year 5
Finlay-Year 5
Isabelle-Year 5
Brooklyn- Year 6
Maddison- Year 6
Jake- Year 6
Happy Birthday!
The very best of birthday wishes are sent to all these children who have or will be celebrating their special days during the Easter break!
Leah -Yr1
Thomas-Yr1
Rosie-Yr2
Ethan -Yr2
Autumn-Yr3
Georgina-Yr3
Cody-Yr4
Amelia-Yr5
Alex-Yr6
Easter Writing Raffle Winner!
Thank you everyone for your super letter writing- we had lots of entries from children across the school.
The winning ticket was No.12 and the beautiful basket of eggs was won by Alicia in Year 4!
Thank you to Travis' Grandma for her incredibly generous donation.
School Newspaper
Mrs Redfern is keen to continue working towards the school newspaper and with exra time at home, she thought it would be a good opportunity to get writing, drawing and creating! Mrs Redfern would welcome any ideas or entries- you can email them to her at sredfern@crestwood-p.dudley.sch.uk
If you have any questions, please contact Mrs Redfern or use the info@ email address. We can't wait to see the next edition of Crestwood Park Life!
And finally,
Thank you again for your incredible support this week. At the moment we will be closing for the Easter break, but if you do need anything, or think we can help you in some way, please contact us via info@crestwood-p.dudley.sch.uk and we will do everything we can to support you, your children and your families.
With much love to our amazing Crestwood Park family, from us all here, we wish you a happy and peaceful Easter. Stay safe everyone.
Safeguarding and promoting the welfare of children is the responsibility of everyone in our school and at all times we consider what is in our children's best interests. We work to ensure our children our safe and cared for and by doing this we are protecting their health and development and preventing them from harm. If we are worried, we will raise concerns, share information and take prompt action with the aim of ensuring families receive the right help at the right time.