Welcome to our Newsletter for week ending 30th April 2021
This week has been as busy as ever- children have really got stuck into their local area curriculum study and it's been great to hear how they are uncovering the history of some of the prominent buildings in our community.
We are continuing to make daily use of our Mile Track and with the drier weather, more children have been able to play on our field during lunchbreak.
Year One have been busy preparing for their class assembly- you can watch this via the app or the website along with all our other assemblies for the week.
Although next week will be a little disrupted, we are really looking forward to next Friday's Well Being day, especially our visit from Olympian Sam Oldham...more details further down the newsletter!
Bank Holiday & Voting Day - School Closed
Don't forget Monday is a Bank Holiday so school will be closed. It would be great to see what you all get up to in next week's newsletter. If you would like to let us know or share some photos please send them to info@crestwood-p.dudley.sch.uk.
As we explained in last week's newsletter, school will also be closed on Thursday 6th May due to the building being used as a polling station. We can't use this as an INSET day so we will be asking children to have a go at some activities from a grid. There will be a choice of activities for all children; most of these will be 'screen free' and require only readily available resources. The aim is that children complete as many activities as they can and if possible, take photos to share at school the following day.
We will share this with all families on Wednesday- children will have paper copies of the grid and we will also put it on the website.
Well-Being Day...next Friday.
As part of our well-being day, On Friday May 7th, we are having a visit from a famous athlete. Sam Oldham, a GB gymnast, will be visiting school on this day!
The link below explains a little more about the event he will be organising for us!
https://sportsforschools.org/athletes/sam-oldham/
Every child will get to take part in a fun fitness circuit alongside this top GB athlete and you can sponser them to do this is you wish. Proceeds will help us to buy sports equipment for our school so any sponsership would be hugely appreciated!
Don't forget you can sponsor your child online, or alternatively complete the sponsorship form.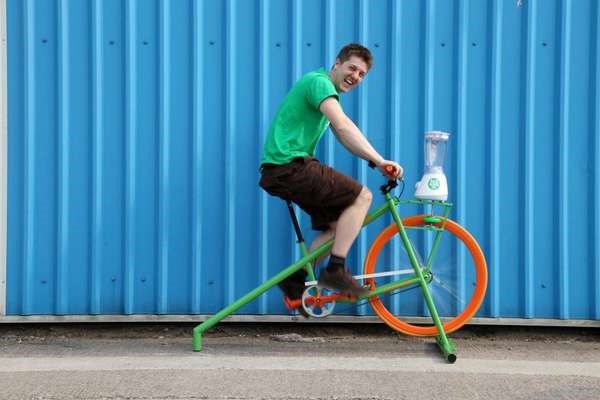 Also, on the day, children will learn about nutrition and be able to have a go at creating a smoothie using a smoothie bike!
On the day, all children will need to come wearing their PE kits.
Thanks in advance for your support.
If you have any further questions, please contact Mrs Kennedy.
Royal Mail stamp competition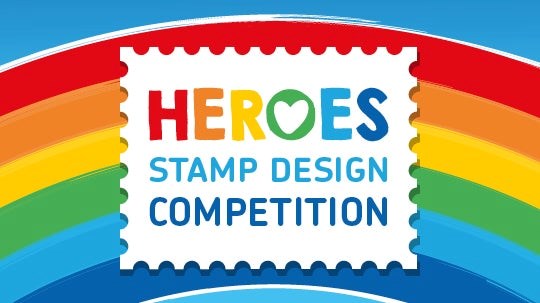 Look out for this exciting Royal mail competition we are launching next week! More details to follow!
Denim for Dementia - Friday 21st May
On Friday 21st May we are supporting the

'Denim for Dementia'

campaign. It's simple to get involved; all we are asking is for pupils to wear their jeans on this day and bring in a donation to Alzheimer's Society. (Alzheimer's Society are recommending £2 but any contribution would be greatly received.)
During the day, children will be learning a little bit more about this topic; we know lots of families are touched by Dementia and at Crestwood Park we know how important it is for children to have a good understanding of the older generation and some of the difficulties that may affect them.
Looking after our WELL-BEING
We hope you are all well and looking forward to the Bank Holiday weekend. We are excited to share with you each week some of the resources and activities we use to support children.
If you have any top tips or would like us to include information on a specific area e.g sleep, diet anxiety, we'd love to hear from you. Here's our first one...
Feedback
Should any parent whose child has just completed a 'Little Buddy' group wish to have feedback from the pastoral team, please contact them so that a telephone appointment can be made.
You can contact us via the school office and ask to speak with Mrs Priest or Mrs Redfern.
Message from Mrs Morgan - 'Money and Me'
Does your child like Beano? Does your child enjoy using money? Then let Dennis, Minnie and the Beano gang help your child learn about money and the economy at home.
Created in partnership with the Bank of England and Beano, Money and me at home has been designed for children aged 7-11 to learn more about money in a real-world context outside of the classroom. Content includes two workbooks developed for children aged 7-9 and 9-11 with accompanying parent/carer guides.
Learning at home allows children to work at their own pace and gives parents and carers the opportunity to support the development of financial literacy skills through a series of fun and engaging activities.
The workbooks can be downloaded and printed or completed online. The link is below. Alternatively, if you would like a print off from school please email gmorgan@crestwood-p.dudley.sch.uk.
Amazing Acts of 'Community Kindness'!
A few weeks ago, our very own Josh and his family decided that they were going to make a difference to the local area and started collecting litter.
They applied to the council for picks and bags and up to now have collected over 50 bags of rubbish!
We are so proud of Josh and the effort his family have made to make a difference in our local community.
We will be formerly recognising Josh's efforts in next week's Assembly.
If you (or anyone you know) is trying to make a positive difference to our community, then please let us know- we'd love to be able to share these acts of 'community kindness' with the Crestwood Park family!
A Message from Mrs Cadman ....
Summer Reading Challenge
Thank you to Eve in Reception, for sending a photo of her enjoying a book in the sunshine! She even created a den whilst exploring Kinver Edge and she's reading one of my favourite books – Monkey Puzzle by Julia Donaldson! Well done Eve.
Please join in with the Summer Reading challenge – send me your photographs at acadman@crestwood-p.dudley.sch.uk
Happy Birthday!
We would like to wish Taylor, Nathaniel, Mabel and Amelia a Happy Birthday for this week! We hope you have had a lovely birthday.
TT Rockstars
...who earned the most coins on TT Rockstars this week. Well done folks- keep up the practice!
Today's Year One Class Assembly!
Year One have recorded a fantastic assembly for you to watch and enjoy. 
Go to - Our School - Pupil Pages  - This Week's Assemblies
*Don't forget that you need to be logged in to the app/website to view assemblies that feature children. 
Holiday Activity Fun in Dudley
In the summer holidays, eligible children can access a variety of sessions at no cost. The sessions will include a healthy meal and a variety of exciting activities and sports. The focus of this programme will be on children eligible for benefits-related free school meals. The programme runs for four weeks in the summer and a week at Christmas in 2021.
Dudley Council and their partners have flexibility about how they organise activities to best serve the needs of children and families in this area. Therefore, it is essential to register your child/children in good time for us to plan the activities your child will love to attend.
Is my child eligible?
· Are you resident in Dudley Borough?
· Is your child/children age 5 – 16 years old?
· Do your child/children receive free school meals because you are on a low income, or your school have referred you? If you answer yes to all three questions, we cannot wait to receive your registration!
Register your Child – HAF (holidayactivitiesindudley.com)
Please see attachment below for more information!
Traffic Survey to take place on Bromley Lane/Lapwood Avenue.
Just to let you know that there will be a traffic survey on the corner of Bromley Lane and Lapwood Avenue in the next few weeks- if you need any further details, please contact school.
Looking after our Neighbours
We know that our one-way system in and out of school has needed a bit of adjusting to, but we do feel that on the whole, it has been a success and has hopefully contributed to reduction of the spread of COVID amongst our community.
As parents are changing the places they park cars, please continue to be mindful of our local residents.
If you experience any particular difficulties when parking, please inform school so that we can contact the police who will liaise with parents and local residents on our behalf.
And finally,
Enjoy the Bank Holiday weekend. We hope you all get a chance to relax at some point and enjoy some fresh air- let's hope the weather is kind to us!
Take care and continue to stay safe please.
Best wishes form everyone here at Creastwood Park- see you on Tuesday!
Safeguarding and promoting the welfare of children is the responsibility of everyone in our school and at all times we consider what is in our children's best interests. We work to ensure our children our safe and cared for and by doing this we are protecting their health and development and preventing them from harm. If we are worried, we will raise concerns, share information and take prompt action with the aim of ensuring families receive the right help at the right time.