Welcome to Remote Newsletter No.11!
We have had another great week in school and with the last few places being allocated to children today, we are now pretty much full! The rain hasn't dampened our spirits and although we've had a few 'wet playtimes' the classrooms have been buzzing.
We've had lots of requests for the new home learning packs and these are still available for collection or post- just give us a call beforehand so we can organise things for you.
As we only have two more weeks left before the Summer holiday, staff are really keen to get in touch with as many children as possible. If you think your child would like a chat on the phone or a 'Zoom' meeting with their teacher (or any other member of staff) we will very happily arrange this for you- call school on 01384 818315 or email info@crestwood-p.dudley.sch.uk and we will get something sorted for you.
End of Year Reports
All children who were in school and collected by parents today will have been given their 'End of Year Reports'. If your child was not in school today, you can collect reports from the school office on Monday. Any reports not collected by Wednesday 8th July will be posted.
If you would like to discuss your child's report with a teacher then please call school and we can make arangements for a telephone appointment (further details are in the letter that accompanies the reports).
As always, if you have any questions at all, please call school and we will be happy to help.
Keeping our WELLBEING in Good Shape!
Don't forget we would like to check in with all our families. Below there are two questionnaires for you to complete- one for parents and one for children. Please have a go at completing them; they will help us find the best ways of helping you and if you think there is anything we could be doing better, then you can give us a push in the right direction!
Here is a lovely booklet you might want to have a look at . It is 'a collection of physical, emotional and creative activities to support all Black Country children and young people experiencing a Rainbow Hour every day.'
This week's Book Review...
...is written by Olivia and Caitlin in Year 6. "We recommend the Horrible Histories series because it teaches you about History in a fun way, but is still educational. The series covers a wide range of historical periods; from the Stone Age all the way to the modern age. We would recommend this series of books for all ages."
This week's Poem suggested by Mrs Cadman
Wings
If I had wings
I would touch the fingertips of clouds
And glide on the wind's breath.
If I had wings
I would taste a chunk of the sun,
As hot as peppered curry.
If I had wings
I would listen to the clouds of sheep bleat
That graze on the blue.
If I had wings
I would breathe deep and sniff
The scent of raindrops.
If I had wings
I would gaze at the people
Who cling to the earth's crust.
If I had wings
I would dream of
Swimming the deserts
And walking the seas.
Pie Corbet
As you will have seen, we are all very keen on poems here at Crestwood Park, so much so in fact that we would like to create a 'Poetry Tree'!
For this to happen, we would like you to send in the name of your favourite poem (and the poet who wrote it too). You can send in your favourites to any of the email addresses you have for teachers in school, or via our info@crestwood-p.dudley.sch.uk address.
TT Rock Star Super Stars!
Keep up the super work with your times tables; well done to these children who are doing well on the leader board- certificates are on the way! If you haven't been on TT Rock Stars for a while, get logged on and your name might be appearing on the newsletter next week.
Dylan- Year 6
Nadia- Year 5
Charlie- Year 4
Georgina- Year 3
Happy Birthday!
The very best of birthday wishes are sent to these two children who have had their birthday this week. Happy Birthday to you both!
Alexia - Year 5
Jacob- Year 5
Keeping Active!
We have continued to make the most of our Mile track at school and the 'all weather' surface is proving to be fantastic with the sunshine and showers we've had this week!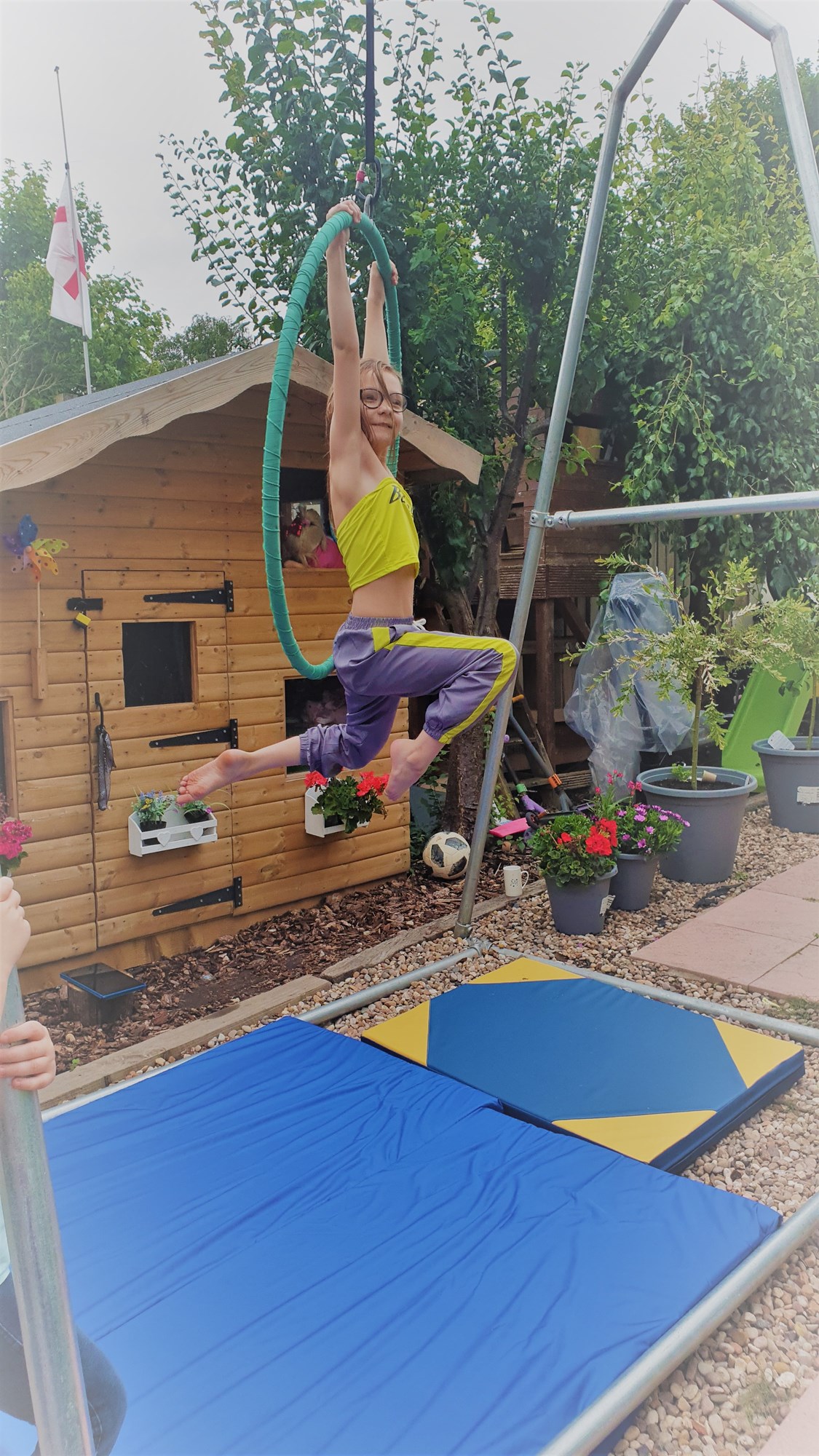 Well done to Alexia who has shown us that she is keeping very active whilst at home. A certificate and medal are on their way!
Local Updates
Moving on up to our new classes in September!
You will have heard that the Government released guidance to explain how all schools can open safely in September. Next week, along with other schools in Dudley, we will be talking to the DfE about how it will affect the way we organise our staff and children. If you would like to read the guidance yourself, it can be found here. 
At the moment we are looking at plans for a 'window' of time to drop off and collect, and also staggered break and lunchtimes (much like we are doing at the moment). As soon we have definite plans for these arrangements, we will let you know. In the meantime we would like to tell you about our plans for children moving into their new classes!
We are very aware that many of our children have not been in school for some considerable time now, so in September it will be really important that children come back into classes with teachers and teaching assistants that they are familiar with. 
To support this we have a plan for week 1 (WB 31st August), week 2 (WB 7th September) and week 3 (WB 14th September).
Week 1 
Children start back at school on Thursday 3rd September. For Thursday and Friday of that week, children will come back to their current classes and be with their current staff. The exception to this will be for our current Year 3 class as Miss Johnson may still need to stay at home. Therefore we have planned for Mr Timmington to step in and Miss Johnson to join the class if she is able to.
Week 2
This will be the same arrangement as Week 1, but during this week there will be a 'transition day' where children move to their new classrooms with their new staff for one day. 
Week 3
Children will move on to their new classes with their new staff. Our new Reception chidren will start joining us from this week. 
We are aware that each school will be doing this differently in September, however we believe that the plan we have created is right for our children and families as it gives all our children a very reassuring start to the term where changes can be introduced gradually. 
And finally,
We've been flicking through our diaries and feeling pretty sad about all the things we had planned for our children and families this term. However, you'll be glad to know that anything that has been cancelled this year will be back next year. So if you've missed racing on the track on Sports Day, taking to the stage in the Talent Show or getting together for our Picnic, then don't worry- the calendar is planned for next year already and it's packed full of great opoprtunities for the Crestwood Park family to show off everything it does best!
We hope you all have a good weekend- take care if you are venturing out and keep safe.
Safeguarding and promoting the welfare of children is the responsibility of everyone in our school and at all times we consider what is in our children's best interests. We work to ensure our children our safe and cared for and by doing this we are protecting their health and development and preventing them from harm. If we are worried, we will raise concerns, share information and take prompt action with the aim of ensuring families receive the right help at the right time.