Welcome to the first of our Remote Newsletters
We have stuck to some of our usual features but included a few new ones too. If there is anything else you would like to see here, please let us know.
Keeping our WELLBEING in good shape!
Thank you for your wonderful rainbow pictures- we are sure they will put lots of smiles on lots of faces!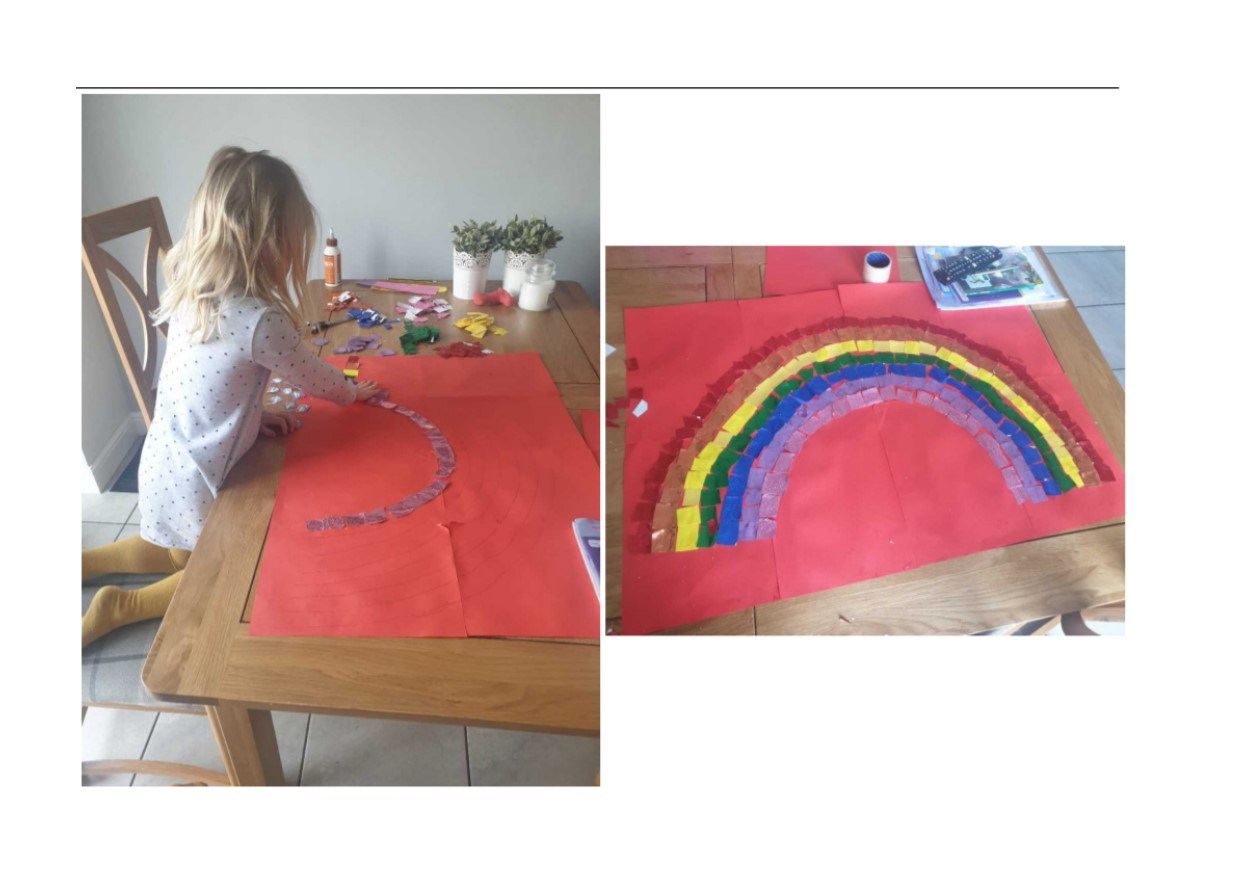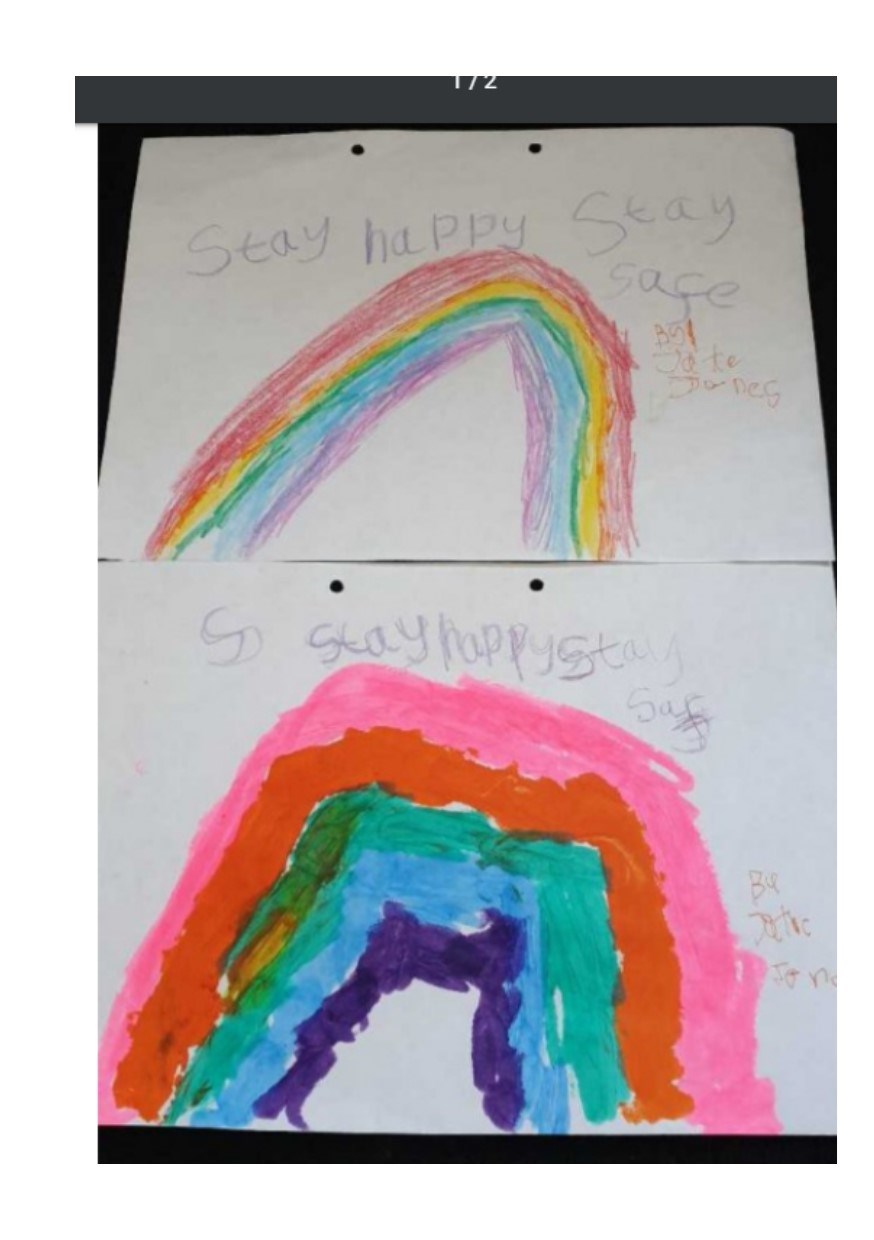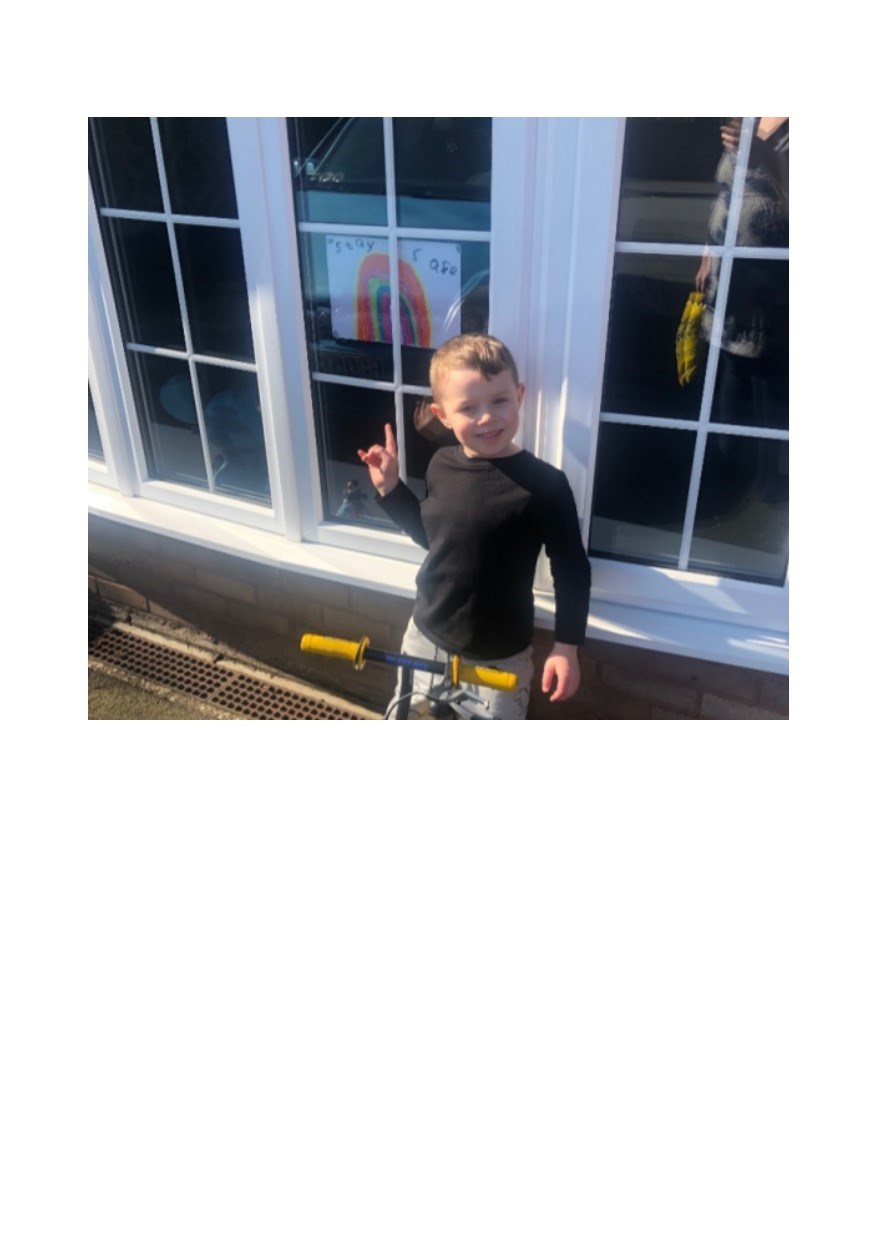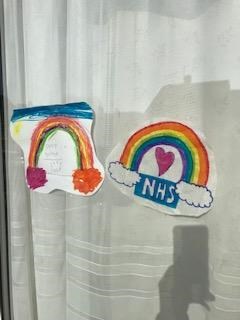 Thank you to Oceanna, Faith, Elsie, Jenson and Jake (Rec), Thomas (1), James and Molly (Yr3) and Ethan (Yr6) for these brilliant pictures!
Thank you for all your book reviews, here is one that Mrs Cadman picked out- there are plenty more to read in the new Book Review page in 'Pupil Pages' on the website.
Eva in Year 3 has written... I recommend Katy by Jacqueline Wilson, because it is very interesting. She is called Katy Carr and she pushed her enemy Eva Jenkins into the swimming pool. Sadly Katy's mum has died and now her dad is marrying her step mum. It is a bit sad, but happy in the end.
Well done to everyone who shared their writing with Mrs Kennedy...certificates are in the post for the best pieces of writing sent in this week. Fingers crossed, it could be you!
Thank you to everyone who sent in their writing masterpieces!
Finley -Yr6
Ryan -Yr6
Nelly Kasper-Yr1
Elliott Osborne- McClung- Yr4
Thomas - Yr1
James -Yr3
Sara - Yr2
TT Rock Star Super Stars!
Keep up the amazing work with your times tables; well done to these children who have the fastest speeds in their classes- certificates are on the way to these children with the best results!
Ryan (0.83secs)- Year 6
Drew (1.10secs)- Year 5
Elliot (1.22secs) - Year 4
Eva ((2.39secs)- Year 3
Elliot (4.55secs) - Year 2
Respect SPARKS nominations
Keep the Respect SPARKS nominations coming in, we will announce winners next week!
Class Pages
Teachers are busy adding activities to the class pages- please keep checking for new ideas and challenges. You will also find plenty of home learning ideas and links to free resources in the 'Pupil Pages'
Goodbye and Good Luck
Mrs Willetts (our super assistant in the office) is moving on to a new job at the end of this week. Obviously we would have liked to have given her a proper send-off but we know that you will be sending much love and best wishes to her wherever you are.
Thank you Mrs Willetts, for being a brilliant support and for all the care and attention you have given our children, families and staff. We will miss you lots but wish you all the best for your new adventure.
Happy Birthday!
We realise we have missed a few birthdays over the last couple of weeks. The very best of birthday wishes are sent to all these children who have celebrated their special days recently!
Daniel -Year 1
Molly - Year 1
Teddy- Year 1
Callum - Year 2
Mackenzie- Year 5
Jonathon -Year 6
Callum - Year 6
Lewis - Year 6
And finally,
Thank you for all your positive and uplifting messages-you have been incredibly supportive and we thank everyone who has taken the time to get in touch. We know that every single one of you will have been affected by the situation we find ourselves in; keep talking to us and to each other and call on us should you need anything at all- your CPPS family is made of strong stuff!
Safeguarding and promoting the welfare of children is the responsibility of everyone in our school and at all times we consider what is in our children's best interests. We work to ensure our children our safe and cared for and by doing this we are protecting their health and development and preventing them from harm. If we are worried, we will raise concerns, share information and take prompt action with the aim of ensuring families receive the right help at the right time.