Welcome to the newsletter for week ending Friday 25th September
Another week has flown by and Autumn seems to have well and truely arrived!
This week children and staff have been working hard to create a 'virtual' Harvest Assembly for you all to watch. You can find it here or on our website along with all this week's and last week's assemblies.
Thank you for your continuing support with the way we are having to adapt things to suit the current circumstances- we know that parents and families are naturally going to have questions in regards to our safety measures; we are always appreciative of parents' views and we would much rather you raise concerns with us directly, than worry.
One Way System
The 'window' of time for dropping off and picking up has been working fairly well, however with rising infection rates we are keen to add extra measures to keep our school community safe. Picking up time seems to be more problematic as although we have allowed a 20 minute window for collecting children, most parents are understandibly wanting to collect their children at the earliest opportunity and this is leading to some congestion, particularly at the walkway alongside the car park.
Mrs Kennedy and Mrs Cooper have tried out the 'human lollipop' system, but they can't always guarentee they can be at the gates due to being in classes. Following comments and concerns from some of our families, we have been looking at ways we can solve this problem.
We have considered creating an 'extra gate' along Lapwood Avenue, however a concern here is the safety of our children and as the exit would be very close to the road, we have ruled this out.
The simplest way of easing the issue is to use our two existing gates as a one-way system.
As a trial we are asking our parents to enter school via Lapwood Avenue (the front of the school) and exit via 'The Top Gate' (the back of the KS1 playground). After a trial period of one week, we will evaluate the situation and decide on plans for future weeks.
Thank you in advance for your support with this- we want to keep our school open for our children and families and we feel that this is a way of playing our part in reducing the transmission of COVID in our community.
Crestwood Park Bake Off!
Thank you to everyone who took part in our cupcake themed school Bake-Off this year.
We appreciate all of your support in our efforts to continue with events as much as normal.We pride ourselves on being a school that works hard for charities and in these current times, organisations such as Macmillan are desperate for help- we are proud to be doing something for them.
Congratulations to these children who won 'Best Class Bake'.
Reception: Mason
Year 1: Jayden
Year 2: Nelly
Year 3: Savannah & Sienna
Year 4: Daisy-Mae & Molly H
(We were overwhelmed with the number of entries from Year 4 and decided on two from this class).
Year 5: Freya
Year 6: Paige
Overall best Key Stage bakers were:
KS1: Mason
KS2: Paige
If you would like to donate directly to Macmillan cancer support, you can use the QR code below.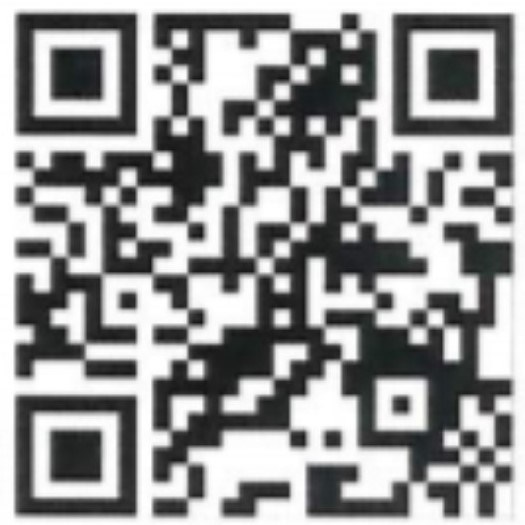 Keeping Active!
Our after school Multi-sports club started on Wednesday for years 1, 2 & 3. There are still a few spaces available, if you would like more information and would like your child to take part in multi-sports then please contact the school office.
Please look out for a letter about Mr Barnett's after school fitness clubs. The clubs will start week commencing 28th September for children in KS2. There will be a Fitness class on a Tuesday and a running club held on a Thursday. If you would like a place for either or both clubs please return the form to school by Friday 25th September.
Sports Day
In our efforts to carry on giving our children the best school experiences possible, sports day will be going ahead on the 1st October for all children.
We would like children to come into school in their P.E. kits on this day. A t-shirt with house colours may be worn if you wish. Please be mindful of the weather and ensure you child has suitable trainers and warm clothing if necessary.
Year 5 & 6's sports day will be held at the Dell Stadium - children should be brought to school as normal and wearing their P.E. kits/sportswear.
Children will remain in their class bubbles throughout the events and extra hoops, balls and bibs etc have been bought so each class has thier own set of equipment; unfortunately parents can not attend this year;we appreciate your understanding.
Keeping our WELLBEING in Good Shape!
Mental Health Awareness
#MentalHealthAwareness day is being held on Friday 9th October. We are inviting children to wear YELLOW that day (please ensure all clothing is appropriate for the school environment and weather). This is to show young people that they are not alone with their mental health.
The school council will also be hosting a R A I N B O W craft competition on this day to celebrate the NHS. There will be a winner for best KS1 and KS2 design!
Further COVID related guidance for parents and carers including information about school absence...
Important Messages from the Local Authority and the Government
Dudley Local Authority support our school with policies and procedures. There latest guidance on the wearing of face coverings can be read below.
Given the continued increase in cases of coronavirus, Dudley Council is strongly advising staff, parents/carers and visitors to wear face coverings in public areas of school. Some schools are doing this in our neighbouring boroughs.

This means:Parents/carers are asked to wear face coverings:
On the school site when dropping off and picking up children (where applicable)

If they need to access the main school reception area for any reason

If for any reason they need to access a classroom or corridors in school
Staff:
In the playground when parents/carers are dropping off or collecting children (where applicable)
Other visitors:
When accessing the main reception

If they are unable to keep a safe 2 metre distance from other people when working on site
The Government have asked schools to share an important letter with parents about testing- you can read it here.
We must stress again to our families that we advise the wearing of face coverings if you feel more comfortable doing so. Likewise, we are encouraging our staff to wear face coverings if it is right for them- we want everyone to feel safe and comfortable when visiting our school.
Nearly New Uniform!
Thank you to all those families who have donated uniform that has been out-grown. Please look out for Mrs Tonks on Monday afernoon, who will be setting up 'Nearly New' stalls on the playground. Please, please don't be afraid of taking anything that fits your children- we really want this good quality clothing to be passed on!
We are pretty well stocked with 'nearly new' now so if you do have anything you would like to pass on, please could we ask you to keep hold of clothes until we put a plea out for more donations. Thankyou so much.
Reading at Crestwood Park
Mrs Cadman's poem for the week.
So There!
Our English teacher, Mr Smart,
Says writing English is an art,
That we should always take great care
When spelling words like wear and where,
Witch and which and fair and fare,
Key and quay and air and heir,
Whet and wet and flair and flare,
Wring and ring and stair and stare,
Him and hymn and their and there,
Check and cheque and tare and tear,
Crews and cruise and hare and hair,
Meet and meat and bear and bare,
Knot and not and layer and lair,
Loot and lute and mayor and mare,
Well, frankly, sir, I just don't care!
So there!
By Gervase Phinn
This week, I have an English challenge for you – use these homophones from the poem in sentences to show that you understand their meanings.
If you hand your work to your teacher, they will make sure that I get it. You can also email me your work at acadman@crestwood-p.dudley.sch.uk
Happy Reading Bookworms! Mrs Cadman
Parents' Evenings and Workshops
At Crestwood Park we pride ourselves on having an 'open door' and inviting parents and families in as much as possible.
However, with the current COVID situation we are obviously having to re-think how we run certain events.
It is really important that we ask parents for their views, so we can plan events with your thoughts in mind. To help us with this, please complete our online survey.
Class Pages on our Website
Please take a look at your child's class page. There is lots of useful information for you to browse through including P.E. days, homework help and snippets of what the children have been doing in class this week.
Reception - click here
Year 1 - click here
Year 2 - click here
Year 3 - click here
Year 4 - click here
Year 5 - click here
Year 6 - click here
Parking near school
Could we remind parents to park courteously when dropping off and picking up children from school.
Please do not park across driveways, blocking access to residents properties. This week we had an incident whereby a resident couldn't get off his drive and was late for a medical appointment.
Attendance this week
Reception - 98.15
Year 1 - 98.85
Year 2 - 99.17
Year 3 - 99.28
Year 4 - 96.45
Year 5 - 96.97
Year 6 - 96.58
And finally,
We hope you all have a lovely weekend- look after each other, keep yourselves safe and we look forward to seeing you all on Monday.
Safeguarding and promoting the welfare of children is the responsibility of everyone in our school and at all times we consider what is in our children's best interests. We work to ensure our children our safe and cared for and by doing this we are protecting their health and development and preventing them from harm. If we are worried, we will raise concerns, share information and take prompt action with the aim of ensuring families receive the right help at the right time.