Welcome to our Newsletter for week ending 23rd April 2021
It's been a busy first week of the Summer term! Filming on Wednesday went well (although we didn't have the best weather for the drone!) however, the school looked amazing and your children were exceptionally smart and conducted themselves perfectly. Thank you for the extra efforts you went to for this- it's very much appreciated. We will let you know as soon as the 'virtual tour' goes live!

Attendance this week has been good (and we know that for some children this has been a struggle after the two weeks break!) Can we please remind you that we need children to be in school, ready to learn at 9am. Our gates open at 8:30am and our classroom doors are open at 8:40am. When children arrive late, it means their day doesn't get off to a smooth start and they then miss out on valuable learning time. Being 'on time' is important to us and we all need to act as role models so that our children develop punctuality as a skill for life.

If you are having any difficulties with this, or if you are struggling with the one-way system, please talk to us- thank you for your support.

You will have seen the sch.life message we sent out during the Easter holidays explaining that the council now want to use our school as a polling station. Despite our strong objections, it looks like this may go ahead and as a result, children will need to be at home on that day. We sincerely apologise for the inconvenience this may cause.

Please look out for details next week about the home learning we will be asking children to do on that day.
Welcoming our new Governors
We would like to introduce and welcome Kelsey Davies and Judy Kasper to our team of Governors. It is great to have them both on board and we are looking forward to their valued contributions to the continuing development of our school.
'I am an ex parent, current grandparent, and have been a teacher for many years... and am a huge fan of Crestwood Park. My association with the school goes back 30 years when I was a supply teacher there and moved my children there so they could have the Crestwood Park family experience!'- Judy Kasper
'I am a parent of 2 daughters, one of whom one attends Crestwood Park. At present I am a full time mom as well as working within the community as a volunteer. My aim is to help build and strengthen relationships between the school and the wider community.' - Kelsey Davie
Kelsey has shared a photo below of herself and family - so if you see her on the playground don't forget to say Hi!

Sports Clubs
Health & Safety guidelines mean we still need to keep children in year group 'bubbles' even if taking part in a club outdoors, however we are keen to give children opportunities to take part in extra curricular activities as soon as possible, as long as they can be run safely.
The Fitness Running Clubs for KS2 and ACE Multi-Skills Club for Years 1 and 2 have started again this week and it's been great to see so many children joining in.
As a reminder, if your child is taking part in either club, please can they come to school in their sports kit please (even if they don't have a PE lesson on that day), thank you.
Sports for Schools
As part of our well-being day, On Friday May 7th, we are having a visit from a famous athlete. Sam Oldham, a GB gymnast, will be visiting school on this day!
The link below explains a little more about the event he will be organising for us!
https://sportsforschools.org/athletes/sam-oldham/
Every child will get to take part in a fun fitness circuit alongside this top GB athlete and we hope that you are able to sponsor them to do so. Proceeds will help us to buy sports equipment for our school!
Please look out for the sponsorship form- every child has been given one to bring home.
On the day, the children will all need to come wearing their PE kits.
Sponsorship money can be collected and brought into school the week after.
Thanks in advance for your support.
If you have any further questions, please contact Mrs Kennedy.
Denim for Dementia - Friday 21st May
On Friday 21st May we are supporting the

'Denim for Dementia'

campaign. It's simple to get involved; all we are asking is for pupils to wear their jeans on this day and bring in a donation to Alzheimer's Society. (Alzheimer's Society are recommending £2 but any contribution would be greatly received.)
During the day, children will be learning a little bit more about this topic; we know lots of families are touched by Dementia and at Crestwood Park we know how important it is for children to have a good understanding of the older generation and some of the difficulties that may affect them.
Parent/Pupil Survey
More than ever, we are working with secondary schools to make sure we do everything possible to ensure our children move up to Year 7 as confidently as possible- and to do that we need your opinions and ideas!
Please take 5 minutes to look at the survey on the website/ app (go to Our School- Surveys and Questionnaires) and answer the quick questions.
Please share this with children, parents of Yr7 students (ex CPPS) & ex-pupils. Thankyou for your support.
Looking after our WELL-BEING
A big welcome back from the Pastoral Team, we hope you all had a lovely Easter break. Just a reminder Little Buddy Groups begin on Monday, and other pastoral support will contue for our individual children (you will already be aware if it affects your child).
If you have any questions or feel you or your child needs addional support please contact Mrs Priest or Mrs Redfern.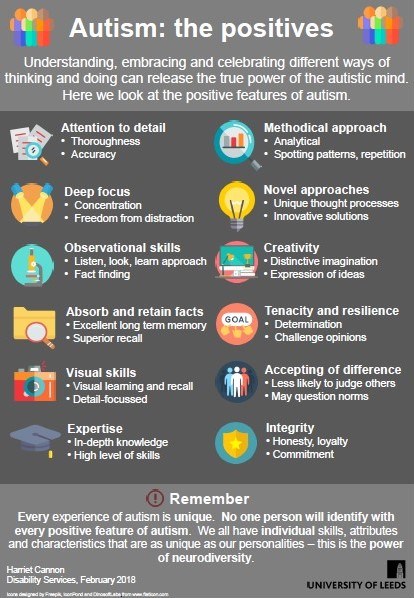 T T Rockstars - Message from Mrs Morgan...
Next Friday I will be looking to see who has the fastest speed and earnt the most coins in each class on TT Rockstars and handing out certificates. So get back rocking if you have had a break! I can't wait to see which Rockstars are in the lead!
A Message from Mrs Cadman ....
Reading
Summer challenge.
Now the weather is getting brighter, please send me a photo of you reading a book outside. It can be in your garden, or outside on a walk!
Keep sending me your recommendations! Rosie in Year 3 loves reading the Mr Penguin books by Alex T Smith.
Also – take a look at the website to see who has been reading at home! There are some new videos!
Keep reading and sharing stories with your families.
Writing
I would love to hear your poems! Try to write me a poem.
Here's a funny one for you to read by James Carter.
How to Turn Your Teacher Purple
Heebie Geebie, Hurple Burple
Time to turn my teacher…PURPLE!
Simply chant this magic spell
Soon your teacher looks unwell:
Purple cheeks and purple nose
Purpleness from head to toes
Feed her beetroot every hour
See her fill with purple power
Bloomin' like a purple flower
How she'll scream
When in the shower!!!
Happy Birthday!
A belated Happy Birthday for Leah, Autumn, Frankie, Rosie, Amelia, Thomas, Georgie, Emilie and Ethan who all celebrated their birthdays during the Easter break.
We would also like to wish Dannii and Isabelle Happy Birthday for this week!
Today's ABC Assembly!
Remember all our assemblies are recorded and available on the website.
Follow the link here to watch this week's and today's A,B,C Assembly.
Advance warning....road works on Tunstall Road and Allenby Close
Please see below letter receieved from Wester Power Distribution
Western Power Distribution, is the Electricity Distribution Network Operator for your area. Our Main responsibility is to maintain and repair the electricity network to ensure the safety of the public and staff but to also ensure a reliable electricity supply for our customers.
We will be carry out essential works on the electricity cables in your area. The works are required to replace existing equipment which is coming to the end of its life and this will help improve the reliability of supply to the area.
The work at the rear of the school will start next week and will last approximately 8 weeks. The roads that will be affected by the work will be Tunstall Rd and Allenby Cl.
This will be a major undertaking and will inevitably cause some disruption locally, we will do our best to keep this to a minimum.
I hope the above information is useful and provides some reassurance of our commitment to keeping our customers informed whilst we carry out work to the network.
However, in the meantime, if you have any further questions or require assistance, please contact me on 07989701649.
Yours sincerely
Martin Birch
Technician
Looking after our Neighbours
APRIL 2021 'OUR NEWS' NEWSLETTER

We are pleased to share our April 'OUR NEWS' newsletter, created by Neighbourhood Watch Network (the umbrella organisation for Neighbourhood Watches across England and Wales) for all Neighbourhood Watch supporters - from households to volunteers and partners.

The newsletter can be viewed by clicking on this link or attached below.

This month we launch our PROTECT YOUR CAR campaign. We also look at fleeceware scams, predatory marriage and much more. Next year, in 2022, we will be celebrating Neighbourhood Watch's 40th Anniversary and we want to hear from you how YOU would like to see this celebrated nationally. Please take a minute to give us your views here.

We hope you enjoy reading our newsletter and would love to hear from you on what you would like to read more of. Please send your suggestions to deborah.waller@ourwatch.org.uk.

Kind regards
NEIGHBOURHOOD WATCH NETWORK, Central Support Team
Follow us.. ourwatch.org.uk / Facebook / Twitter / Instagram / LinkedIn
Neighbourhoood Watch Network is a charity registered in England & Wales, CIO no: 1173349
Message Sent By
Deborah Waller (NWN, Senior Digital and Communications Manager, England and Wales)
Keeping Safe
We have been informed of worrying news that there is some publicity on Tik Tok about tomorrow (24th April) being a 'national day' for an extreme type of assault. If your child accesses this platform, please be extra vigilant about the content they may be accessing. Thank you.
Accessing symptom-free COVID tests
Accessing symptom-free tests
Parents and carers and anyone else living with a school age child or young person are among the priority groups being given access to free home lateral flow testing kits to test themselves.
Information on how to access these can be found at www.gov.uk/guidance/rapid-lateral-flow-testing-for-households-and-bubbles-of-school-pupils-and-staff
All are strongly encouraged to have a lateral flow test at a local testing site prior to starting home testing, to know how a test is undertaken.
Twice weekly testing will help detect hidden asymptomatic cases and help keep pupils and staff safer in school.
Anyone unable to do home testing can go to one of the Dudley lateral flow testing centres. These are at Dudley Leisure Centre, Saltwells Education Centre, with pop-up sessions at Holy Trinity Church Community Centre in Wordsley, Lifecentral Church in Halesowen, St Andrews Church in Sedgley, St James Church in Wollaston and the Salvation Army Church in Lye.

There is also testing at more than 30 pharmacies across the borough. For details on where you can get a lateral flow test and to book visit www.dudley.gov.uk/symptom-free-testing
Parents and carers can also visit www.dudley.gov.uk/coronavirusparents for more information on both symptom and symptom-free testing and the other symptoms residents are now being encouraged to take a precautionary test if they display.
And finally,
We hope the sun shines for you all over the weekend- look after each other and stay safe...we really want our Crestwood Park family to get through the next stage of the 'road map' out of lockdown safely so we can enjoy the summer months together!
See you all on Monday.
Safeguarding and promoting the welfare of children is the responsibility of everyone in our school and at all times we consider what is in our children's best interests. We work to ensure our children our safe and cared for and by doing this we are protecting their health and development and preventing them from harm. If we are worried, we will raise concerns, share information and take prompt action with the aim of ensuring families receive the right help at the right time.