This week has been another busy one; we have met with lots of our new parents (socially distanced of course!) and are very much looking forward to seeing our newest learners when they join us in a couple of weeks for their first transition day.
We are getting well and truely stuck in to our Local Area Study and have started to plan what we would like to 'show off' in our Local Area Study Exhibition on Friday 2nd July (more details to follow).
If you know anyone who might like to talk to our children about the local area, please let us know. Even if we can't manage to meet with them face-to-face we can find a way round it. We are particularly looking for poeple who have connections with the mining community, the canals or even people who can remember what our site looked like, before the school was built.
We hope you enjoy the Father Figure Celebration (the link to watch it is further down the newsletter). Although we haven't officially celebrated 'Father's Day' with an assembly in the past, we felt it was important to tell our Dads, Grandads, Uncles, Brothers and family friends just how important they are to us.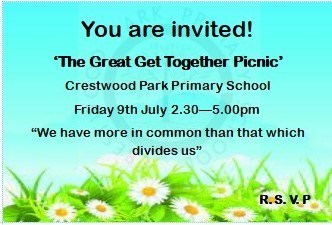 Non Uniform Day again next Friday for our Crestwood Cups!
You will notice your child has come home with a plastic cup today - we need your help to fill them with any items such as wrapped sweets, toiletries, small toys, stantionery or even small household items.
It would be great if you brightly decorate your cup and ensure the top is covered with coloured wrapping paper and secured with an elastic band. If you would like to fill more than one cup - please see the school office for another.
The cups will be used for a tombola type stall at our Great Get Together Picnic.
Your help is greatly appreciated and all funds raised will be used to support your children and pay for all the little 'treats' out pupils enjoy!
In return for the filled cup, children can come to school in their own clothes again next Friday 25th June.
School Council Reminders
Our school councillors would like to remind all children that homework will be handed out by teachers on a Wednesday and should be returned to school on a Monday.
They also wanted to remind children about the importance of friendship. A key message from the councillors was 'treat people the way you would like to be treated'.
Happy Birthday!
We would like to say a very big HAPPY BIRTHDAY to...
Ellie-May, Tiana and Nahla who have celebrated their special day this week or will be doing so over the weekend. We hope you all have a lovely day.
A Celebration of Our Father Figures!
This week we are celebrating fathers and father figures in our lives. Children have been busy preparing gifts and momentos to mark this special weekend and we wanted to share this with you via a special presentation.
You can watch the assembly via the link here or you can visit our website and go to 'Our School- Pupil Pages'. Don't forget, as with all assemblies that feature photos or videos of children, this is password protected (you need to be logged in to sch.life or log in to the website using the same log in details.
Lapwood Lambs - Mondays at 2:15pm

'Lapwood Lambs' have opened their doors again...and it's FREE! Let all your friends of pre school age children know.
What a great first week back! It was lovely to see you all.
Due to current covid restrictions things will be a little bit different but no less fun. We will need to limit numbers and will admit families on a first come, first served basis. Please arrive via the main front entrance early, as we don't want anyone to be disappointed. Feel free to bring your own refreshments as we won't be providing these at the moment (could we ask that hot drinks have a lid for safety please).
On arrival Mrs Hughes will enter your details in the Lambs book as before and give you a slip to complete in the hall. This is to ensure we are Covid compliant and have full details of who has been here.
Message from the Pastoral Team
Welcome back everyone, we hope you all had chance to enjoy the sunshine whilst it was here!
As some children enjoy puzzles and games at lunch time, we would be extremely grateful (and know our children will be too) if anyone has any puzzles or games they no longer require and would be happy to donate.
Top Tips for Play
Be consistent with playtime- Choose a time when you can focus on having fun, you are not distracted by other activities, and when the time is predictable. Even if your child has had a bad day, keep the special playtime. This time will give your child the chance to get praise and attention from you for good behaviour. It is a great way to show your child that you always love him.
Allow your child to lead the play activity- children are told what to do all day. They have few chances to take the lead. If they are given time each day when they get to know the most about the activity and make the decisions, it will help them feel more independent and build confidence.
Describe what your child is doing- This is similar to the way a sports reporter or commentator might describe what is going on to someone who can't see the action. This shows your child you are interested in what they are doing and giving them your full attention. Descriptions are also helpful in holding your child's attention. This helps increase the length of time your child is able to stick to a task, which increases your child's ability to focus and their vocabulary. An example - "You're looking at all the pieces and trying to decide which one you want. Oh, you decided to put a green cowboy hat on the potato. Nice job getting the hat on. Now he has a moustache. You picked the green glasses that match the green hat. Those glasses are tough to put on, and I like how hard you are trying. I am glad you stuck with it.'
Imitate your child's behaviour- Copy or mimic things your child does or things she says. Play with the same or a similar toy and attempt to use the toy like your child is using it. This can increase your child's confidence showing them you are interested and value their ideas. When you imitate your child's positive behaviours, your child will display these behaviours more often.
And most importantly..HAVE FUN!
Take care everyone and we look forward to seeing you all on Monday.
Love from The Pastoral Team
Road Safety Talk...
On Thursday, Year 6, were visited by Liz from the Road Safety Team.
It was a great opportunity for Year 6 to talk about the importance of being safe on the roads.
If you want to find out more, ask the Year 6 children and they will be able to tell you exactly how to be safe when walking about!
Summer Fun Days
Thankyou to eveyone who has returned their booking slips.
There's no need to anything else; children will be escorted to the hall at the end of the afternoon, on the day they are booked in for and the events will begin. Children will be staying in school uniform - they don't need to bring anything apart from sun hats and water bottles.
Please collect from the main entrance at 5pm (wait outside and we will send children out to you).
Photographs from the afternoon will be distributed shortly after.
Thank you all for your support.
A message from Mrs Cadman
Story Time
What have you been reading at home? Reading at home is so important and so much fun. If you enjoy a story as a family – please send me your videos, which I can share on our website.
Click here for a VERY special story time, in honour of the talented author Eric Carle.
After School Sports Clubs
Tuesday
Stay & Play family rounders club after school on a Tuesday. The sessions will run from 3.15 - 4.15.
Open to everyone! Mums, Dads, Carers, Grandparents & Siblings...
No payment required and we are not sending any letters out - just turn up and enjoy! Children in Reception and Year 1 will need to be accompanied by an adult, all other children can take part on their own if they wish.
Wednesday
ACE Coaching sessions will begin for KS1 Athletics. Year 1 and 2 only
Letters have been sent and many of you have returned them with your payment. If you haven't please be quick.
The sessions start on Wednesday 16th straight after school, and children will need collecting from the front entrance at 4:15pm - please be prompt!
Thursday
Running club will continue for KS2.
If your child took part last term they are welcome to continue - no other letters are being sent out. If your child has decided not to continue please let your class teacher know.
Fitness Friday
Fitness club for adults begins on Friday 25th June. Mr Barnett caters for all abilities so please don't think it's not for you, come along and try it! Bring a friend. The sessions will run from 9 - 9.30am. No payment required. No need to book...just turn up at the main entrance. We have some new equipment on order - hopefully it will be ready to use.
Please see the message from the DfE regarding attendance.
Summer term attendance expectations for schools
School attendance continues to be mandatory for all pupils and the usual rules on school attendance apply. This includes parents' duty to ensure their child regularly attends school, and schools' and local authorities' ability to issue sanctions, including fixed penalty notices, for poor attendance.
We expect schools and local authorities to continue to communicate clear expectations around attendance to families, identify pupils at risk of disengagement and develop plans to re-engage them.
As restrictions begin to lift, we know some families may be looking to take holidays during term time. As usual, parents should plan their holidays around school breaks and avoid seeking permission to take their children out of school on holiday.
Children's Absence from School
Following on from the DfE's guidance above we would like to remind parents of our expectations regarding short term absences from school.
On the first day of a child's absence we ask you to call school as early as possible (we have an answerphone, so please leave a message, if it is before any staff have arrived). We will need to know the reason for absence and if poorly, the symptoms. You may be asked to get a PCR test if the symptoms suggest one is required.
If you don't call, then the office staff have a duty of care to ring the numbers listed on the contacts as provided by parents. We must know why the child isn't present in school. As per our attendance policy, if we don't hear from you one of the next steps is to notify the police and ask them to carry out a 'safe and well' check.
If you are planning on taking a holiday in term time, then we kindly ask you to complete a Leave of Absence form (obtained from the office) to advise us of your intentions. We strongly suggest you avoid taking children out as this is detrimental to their education. We may refer the absence to the Education Investigation Services who may issue a fine. You will recieve letters to that effect if it is to happen. By avoiding telling us you are going on holiday it doesn't mean you won't be fined.
Mrs Morgan's Maths Challenge....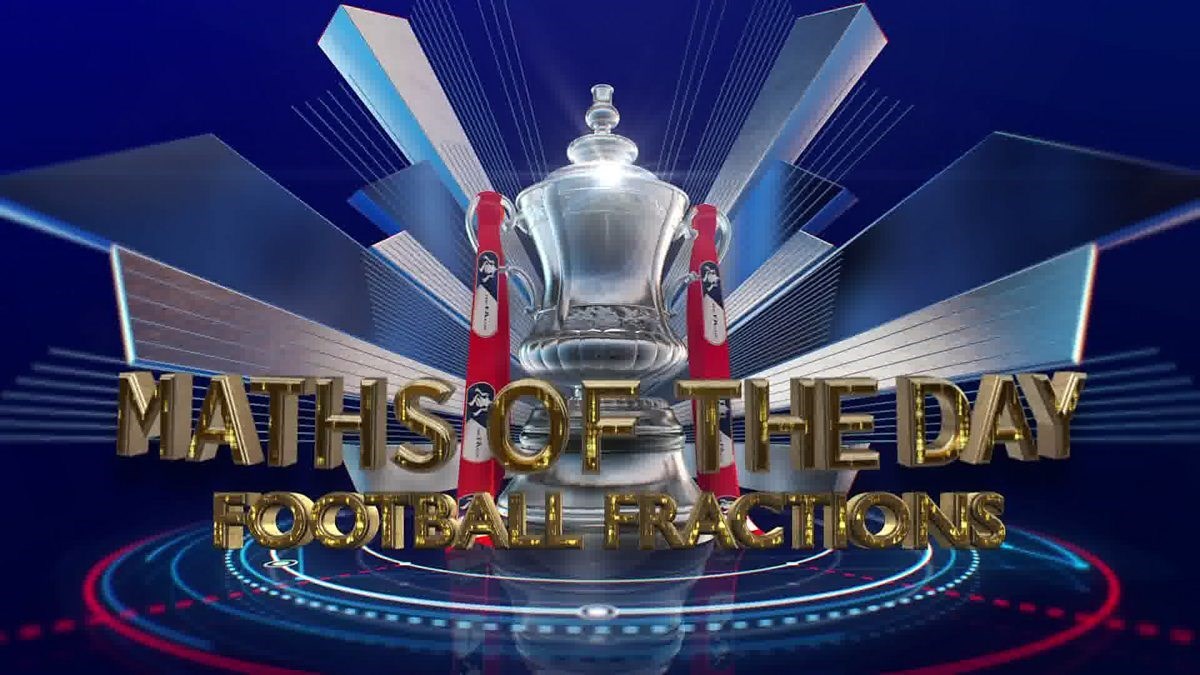 Hope everyone is enjoying watching the euro matches. Last week I put some football quizzes on the newsletter for you to solve. This week I am sharing another football quiz link that Key Stage 2 may like to try. It involves football fractions.
Could you foster?
Nexus Fostering is a well-established and highly regarded fostering agency, based in Birmingham, who are urgently seeking full-time & respite foster carers throughout the area. The agency is rated Ofsted 'Outstanding' in all areas and place a high premium on the quality of support and care that they provide to every one of the foster carers and, in turn, the children and young people placed with them.
To find out more about becoming a foster carer or a respite carer in Dudley and surrounding areas please call 0800 389 0143 or email foster@nexusfostering.co.uk
When to get a test...and which one!
Lateral Flow Tests are for non symptomatic testing. PCR testing is for testing with symptoms.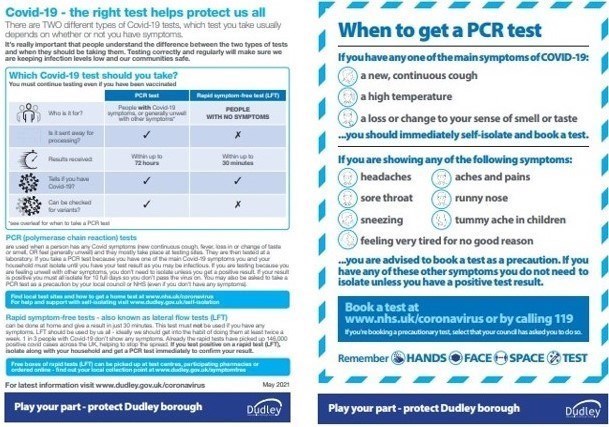 Looking After our Neighbours
Don't forget we are still looking for ideas for our 'Acts of Community Kindness' ...if you have any thoughts, please let us know.
Also, if you know of anyone in our local community who is on their own or who you think might appreciate some contact from our children in the form of letters, postcards, messages etc, then get in touch.
---
We want to give you the opportunity to influence policing in Dudley.

Over recent months we've seen changes in people's lifestyles, with CoVID and lockdowns meaning many of us have seen significant differences in our daily lives.

We recognise that for some of us this in turn has also affected our experiences of criminality and antisocial behaviour, with some things becoming more significant to us and others less so.
So, if you have something to say about issues in your local area that you think should be our policing priorities, we want you to let us know.

We want our community to influence how we police. Please take a moment to complete a short survey by clicking on the following link:

Dudley Satisfaction Survey LIVE Link:

https://westmidlandspolicepnn.researchfeedback.net/s.asp?k=162383971899

We value your input and look forward to your responses.

Please do not reply to this message as your responses can not be collated on this platform. Please use the above link only.

To report crime please use our live webchat or alternatively call 101. If it is an emergency always dial 999.
Message Sent By
Mo Khan (Partnership Team,Engagement & Consultation Officer,Dudley)
| | |
| --- | --- |
| | Youth Commissioners - Looking For Volunteers |
---
Do you know a young person interested in shaping the future? The Office of the Police and Crime Commissioner is currently looking for a young person from the West Midlands area to be the voice that connects the youth to the police!

This is a 2 year term placement, and puts young people in the drivers seat for developing the changes they want to see in policing.

A great example of change is the Cadet Scheme that West Midlands Police have developed. This idea came from one of the Sandwell Youth Police and Crime Commissioners!

The role of the Youth Commissioner:

Lead on the Police & Crime Commissioners consultation with young people on the Commissioners Police and Crime Plan, monitoring of priorities and police responses to young people.

Be the voice of young people and represent their views on the Youth Commission. Young people will have the opportunity to speak directly with the Police and Crime Commissioner, senior and neighbourhood Police Officers and key decision makers.

Engage and consult with other young people in their local communities and listen to their views.
Be able to question, challenge and inform policy.
Help to build relationships and break down barriers that exist between the police and young people in the community.
Raise the profile of young people with the community in a positive way.

This is targeted at those ages between 13-18. The deadline is 18/06/21 and all we want from applicants is a keen individual who wants to impact their community.

Please read the information on the website for more information. This is forcewide, with 2 spaces on every local policing area.

I note that 13-18 year olds may not have access to this messaging system, so please spread the word! https://www.westmidlands-pcc.gov.uk/youth-commissioners/elections-2021/

For anyone older who wants to get involved in policing, please remember we are looking for cadet leader volunteers!

Have a good weekend :)

Any questions in relation to this that haven't been answered on the above link, please drop me an email: 24425@west-midlands.pnn.police.uk

PC 24425 Miller




Message Sent By
24425 Miller (Police, PC, Dudley )
And finally,
We hope the sunshine returns for you all and that you manage to enjoy the weekend-safely!
Thankyou to all our families who are continuing to be careful with poorly children. We know that by asking you to keep children at home and arrange for tests can be problematic, but so far, this cautionary approach has kept us pretty safe and well.
Please do remember that we still need to follow Public Health Guidelines and these state that parents still need to wear facemasks on the playground. Please also stick to our one-way sytem. Your support in keeping our school community safe is much apreciated.
Take care everyone- see you on Monday.
Safeguarding and promoting the welfare of children is the responsibility of everyone in our school and at all times we consider what is in our children's best interests. We work to ensure our children our safe and cared for and by doing this we are protecting their health and development and preventing them from harm. If we are worried, we will raise concerns, share information and take prompt action with the aim of ensuring families receive the right help at the right time.