Welcome to our weekly newsletter!
It's been another busy week in school. Wednesday's photo day was great, with all our children looking incredibly smart- thankyou! We've had a visit from the Headteacher of Kingswinford Secondary School- Mr MacDonald talked to the Year 5 and 6 class about making secondary choices, and our Year 4 class have begun their weekly cornet lessons- they are sounding amazing already! Don't forget, if your child is interested in learning an instrument, there is quite a range of instruments on offer- speak to the office staff if you are interested.
The week finished with another lovely assembly which was the first A,B,C assembly for our Reception class. We also presented our Year 6 class with badges for their new roles and responsibilities around school... read further down the newsletter for more information.
The weather has been great this week, but as we know the British climate can be very unpredictable! Please can all children come to school with a named water proof coat, ideally with a hood. Thankyou.
Don't forget, next week is our Bake Off, followed the next day by our Harvest Assembly and coffee morning-children will have come back with information on a flyer today and there's a reminder below.
Although it is traditional that food is collected and donated for Harvest, following a plea from The Black Country Foodbank, we are asking families not to bring donations in next week, but instead to donate produce on Friday 10th December. We will give you plenty of reminders nearer the time!
As it will be a busy day next Friday, we won't be having an A,B,C Assembly in the afternoon. Please could we ask that pre-school children and babies don't attend the Harvest Assembly as it can distract from the children's presentations. Thankyou.
After School Sports Clubs and Lunchtime Clubs
Tuesday - Archery/Target Club for KS2
We've had lots of interest in this club so if you child missed out this time, we will be holding another club next term.
Thursday - Running Club for KS2
Wednesday - Multi-Sports Club* for KS1 3.15pm - 4.15pm
*New letters have been sent home for this club - if you would like your child to take part please ask for a letter.
Friday - Fitness Friday is back 9.00am - 9.30am. This is a free club available for our children's families, please feel free to join us!
If you have missed any letters, please pop into the school office and we can give you another.
Lunchtime Clubs...
Recorder Club on Tuesdays and Chess Club on Wednesdays. All details will be shared with children during Monday's assembly.
We are very aware that our younger KS1 children do not have any 'free' after school clubs. We apologise for that and are on the case! Please bear with us whilst we resolve the issue.
Crestwood Park Does Bake Off!
On Thursday next week (23rd September), we will be holding our annual 'Bake Off'. All families can enter with any type of any cake or bake you wish: buns, muffins, sponges or scones...whatever takes your fancy!
Your cakes will be judged by the Dudley Catering Team.
There are several cooking related prizes up for grabs and winners will be announced at the end of our Harvest assembly the following day.
After this assembly on Friday (24th September) we will be holding our Macmillian coffee morning with the wonderful cakes you have brought/baked! The proceeds of the sale will go to Macmillan Cancer Support. Other refreshments will also be available to purchase.
Ready, Steady BAKE!!
Teachers 2 Parents App - THANK YOU!
A BIG thank you to all of our parents who have signed up and are booking their child's school meals online.
We know that it can be difficult to get used to a new system and way of working but we really appreciate your cooperation in getting the new system up and running.
Today is the first day that ALL CHILDREN successfully booked a meal!
Thank you for being so fantastic!
Don't forget to book your children's school meals for next week! Let's try and get 100% next week!
A message from our Pastoral Team
A warm welcome back to everyone, we hope you have all had an enjoyable summer. As you may be aware, the Pastoral Team use the first few weeks of this term to settle, monitor and assess children.
With this in mind, please check your child's bag next week, as letters will be sent out to children who have been identified as requiring additional pastoral support. In the meantime, if you have any concerns about your child please contact the team.
We are aware from chatting to parents that some children may be reluctant to talk or share news, or are showing challenging behaviour after school. This is particularly noticeable at this time of the year as the children are getting back into their school routine and adjusting to their new classroom and staff. You might notice them:
· Whining
· Showing disrespectful behaviour
· Being Angry
· Being defiant
· Reluctant to talk
We would like you to know this is normal and in most cases is a result of children being tired or overstimulated by their school day. Things which could help:
1. Re-connect positively: Refrain from asking questions that may prompt negative attitudes or stress associated with school. Instead greet your child with a smile and hug.
2. Create Space: Allow your child to be alone with their thoughts and use the quiet time to regroup or settle down. No big conversations.
3. Feed Them: Give your child snacks after school to tame the potential "hangry monster" that may ensue. Put out healthy filling snacks like vegetables, fruits, cheese and nuts.
4. Reduce Household Clutter and Noise: Try to reduce the clutter in the household that you will arrive home to. Some people are affected by what is in their space and it causes anxiety.
5. Stay Connected Throughout the Day: Use age and personality-appropriate ways to stay connected with your child during the school day. Examples include: post-it note messages and letting your child take something of yours with them. This is called attachment bridging.
6. Provide Decompression Time: Allow your child to decompress from the day. Let your child take the lead when he/she feels like talking or interacting. Also, try to incorporate aspects of play therapy. Some people decompress through play. Playing could be wrestling, running around outside or riding bikes.
7. Have Fun: Just having fun will release tensions from the day.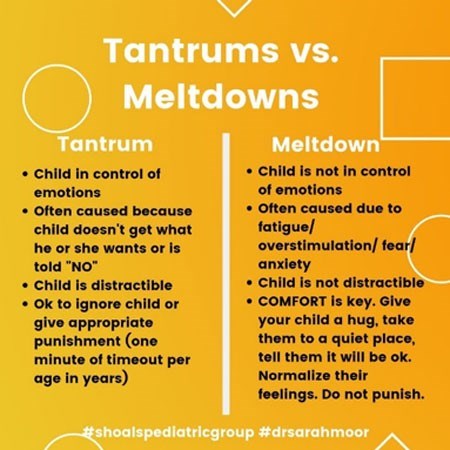 Parent Voice - Meeting
Our Parent Voice group is there for parents and carers to discuss, ask questions and support the running of the school.
The aim of the group is to do exactly what the name suggests- give parents a voice!
The first meeting will be held in school on Friday 1st October. It will start at 9.00am, with a taster fitness session from Mr Barnett, (no obligation to take part!) followed by refreshments with Mrs Kennedy and a chance to discuss the year ahead at 9.30am.
If you have any further questions regarding the meeting or would like to confirm your attendance, please let Mrs Kennedy know when you see her on the playground or send her an e-mail:
ekennedy@crestwood-p.dudley.sch.uk
A message from Mrs Cadman
Hello everyone
Reading is high on the agenda this week! I'm excited to announce that we have appointed 6 Reading Ambassadors from Year 6. Their job will involve sharing stories, setting up book clubs, listening to children in different year groups read and much more. Look out for the Reading Ambassadors when you move around school – they will be sporting a fantastic shiny bookworm badge!
This week we shared a story of hope during our Key Stage 2 assembly called The Hope-o-potamus. Please follow the link to read this narrative poem as it reminds us all never to give up!
https://crestwoodpark.sch.life/page/detail/reading
Thank you to all the children who are keen to share their favourite books with me as I move around school!
Keep reading.
Lapwood Lambs
Apologies for not being able to run our Lambs group last week. It will be back again on Monday from 2:15-3:15pm. (£1 charge per child)
We can't wait to see you all again!
Reminders...
Please be reminded that hooped earrings should not be worn in school. We allow small studded earrings that are able to be removed by your child during P.E times, or if your child can't remove their own earings, please remove them before school on PE days. Thankyou
Flu Nasal Spray letters have been sent home this week - please ensure you complete the letter and return it to us ASAP.
We have also sent student update forms out this week, please ensure that the information we hold is correct and return them back to the school by Monday.
Thank you for your continued support.
Naughty Nits!
It has come to our attention that there is an outbreak of head lice in KS2.
Treatment: Wash hair and apply a generous amount of conditioner. With a fine toothed comb, carefully comb the hair from the scalp to the end of the hair. Look at the comb after each stroke and wipe clean. If done thoroughly, this will remove all live lice as the hair is so slippery they can't cling on! This is the most effective treatment, but needs repeating on a daily basis until all eggs have vanished. Chemical treatments can be purchased over the counter but it is known that some head-lice become resistant to these and, therefore, no chemical preparation is 100% effective.
We have some combs available to buy in school, so if you need one please pop into the office.
Please remember, there is no shame in having head-lice but it is shameful to do nothing about it!
Thank-you!
Secondary Schools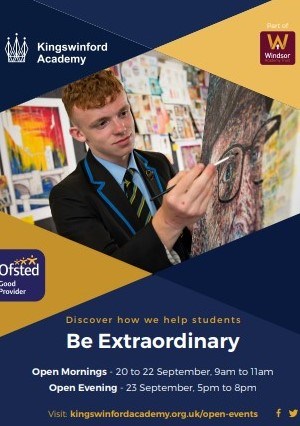 Kingswinford Academy have shared their prospectus with us - please see the PDF below for more information.
When to get a test...and which one!
Lateral Flow Tests are for non symptomatic testing. PCR testing is for testing with symptoms.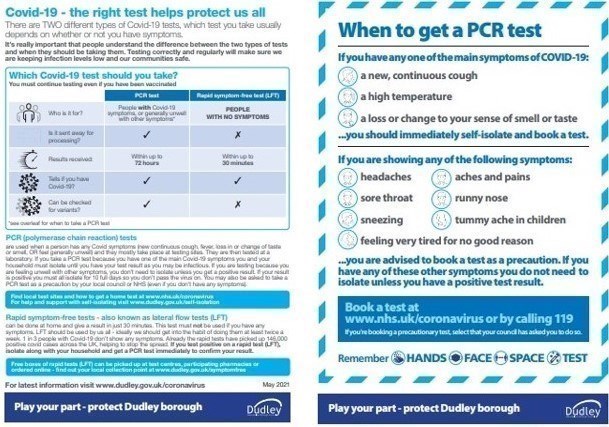 New Roles for our Year Sixes!
This week has been a very important week in Year 6 – Roles and Responsibilities have been given out to each member of the class. You will spot the Year 6 class with various badges – these indicate the role that they have been awarded. We will keep you updated, as each group meets to discuss their roles, on the tasks that they will be carrying out this term.
Congratulations to all the Year 6s.
House Captains
Tigers – Darcey and Blake
Rhinos – Anna and Cody
Polar Bears – Demi and Brody
Pandas – Joshua and Ellie-May
Sports Ambassadors
Evie, John, Lewis and Charlie
Reading Ambassadors
Thomas, Mara, Leo, Elliott, Freya and Alicia
SPARKS
Isabelle, Kelsey, Caydence and Matthew
Anti-bullying Ambassadors
Olivia, Kian, Jack and Dylan
Digital Ambassadors
Cooper, Charlie, Alfie and Aleks
Looking after our community
The Search is on For The Uk's Best Neighbour
---


THE SEARCH IS ON FOR THE UK'S BEST NEIGHBOUR!

People across the UK are being invited to take part in our annual hunt for the UK's 'Neighbour of the Year' – a nationwide search undertaken in partnership by Co-op Insurance and Neighbourhood Watch.

Now in its fourth year, 2021 sees the introduction of a new category:

Community of the Year.

This award will celebrate the nation's most outstanding community (could be a street, a sports club, a faith collective, or anything in between, either in person or virtual, such as a WhatsApp, Facebook, or Slack group) and the lengths its members have gone to to support others and make a real difference.

To nominate your

Neighbour of the Year,

Young Neighbour of the Year

(for people aged 21 years and under) or

Community of the Year, and to find out more about these very special awards please visit

coop.co.uk/noty.

If you have any questions get in touch with us via

enquiries@ourwatch.org.uk.

We can't wait to see the nominations!

Best wishes

NEIGHBOURHOOD WATCH NETWORK, Central Support Team
Follow us.. ourwatch.org.uk

/

Facebook

/ Twitter

/ Instagram

/ LinkedIn
Neighbourhood Watch Network is a charity registered in England & Wales, CIO no: 1173349
Message Sent By
Central Support Team (NWN, Neighbourhood Watch Network, England and Wales)
A plea from our Reception class...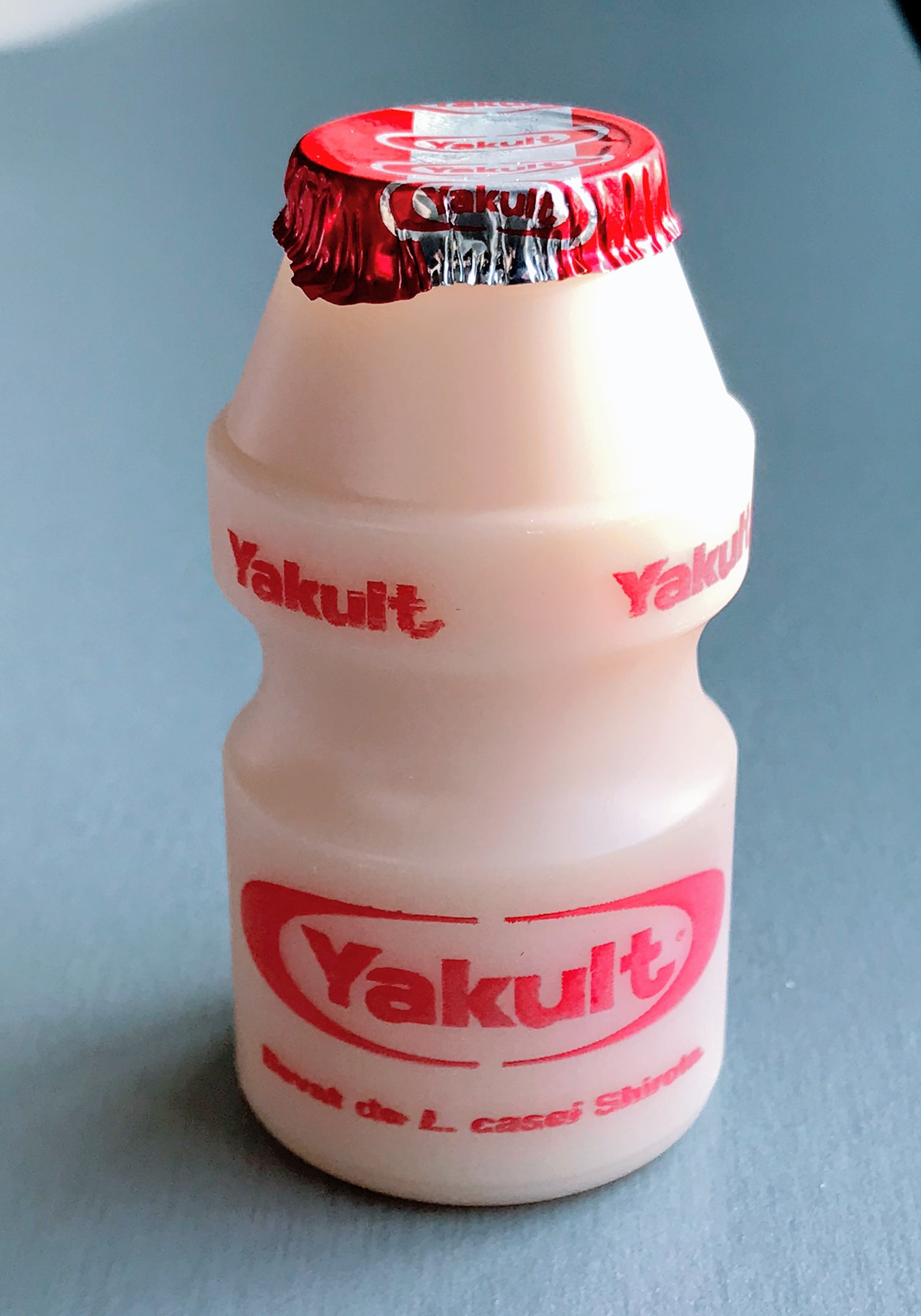 We are hoping to collect at least 30 empty 'Yakult' or similar type bottles. If you have these, please bring your empty (rinsed out) bottles to us! Either drop them off with the Reception class, or any other member of staff. Thankyou for your support!
And finally,
Let's hope the sunshine stays with us over the weekend so we can get out and about. Please look after each other and keep safe- we know COVID numbers are rising in our area and we want to see you all, safe and sound on Monday morning.
Take care all.
Safeguarding and promoting the welfare of children is the responsibility of everyone in our school and at all times we consider what is in our children's best interests. We work to ensure our children our safe and cared for and by doing this we are protecting their health and development and preventing them from harm. If we are worried, we will raise concerns, share information and take prompt action with the aim of ensuring families receive the right help at the right time.