Yet another busy week but this time with the sun shining down on us! It's been a great end to the week; the children have thoroughly enjoyed visiting Year Six's Enterprise Event. Our Year 6 class did a fantastic job of planning, creating and running the stalls and the with the help of the staff team, their hard work has paid off. We're still counting up the pennies and will keep you posted with the totals! Thank you so much for supporting this event and sending your children in to school with plenty of pocket money!
We can't quite believe another year has gone by...it's been tricky at times but we've come out of it stronger than ever and ready for whatever September brings! There are details below regarding any restrictions that may be in place on our return to school, however we're keeping everything crossed that we can operate with some normality!
As this is the last newsletter of the term and the year, we wanted to make sure we mark a few important occasions. Firstly, we want to wish our Year Six's the very best of luck for their move to secondary school. We'd love to keep hold of them for just a little bit longer, but they're definitely ready for their next step.
Again, we couldn't let the end of term pass without saying a very fond farewell to Mrs Morgan. Mrs Morgan joined Crestwood park in 2004 and since then, has taught all of the children currently in our school and many more previously! We are sure you would like to join us in wishing Mrs Morgan the very best for her new adventures.
Finally, we would like to say a fond farewell to Miss Purewal (or Miss P as she is fondly known!). Miss P currently works as part of the Reception team but will be leaving at the end of term to pursue her teaching training- good luck Miss P, you'll be a fabulous teacher!
Thank you
Crestwood Cups - WOW! All of the Crestwood Cups have been sold! We hope you enjoy your sweetie treats over the weekend.
Bottle Tombola - We still have a few bottles left! Look out for us on the playground Monday afterschool for EVERY PRIZE IS A WINNER!
Year 6 Enterprise - Well done to all of our year 6's for organising and planning the Year 6 Enterprise. Half of the money raised will go to Mary Stevens Hospice and the other half will be for the year 6 children to choose a treat of their choice.
Summer Hamper - Raffle tickets are still available to purchase at the start of the school day from Wednesday onwards and the winning ticket will be drawn on the last day of term.
ALL TOTALS RASIED/COLLECTED WILL BE ANNOUNCED ON THE LAST DAY OF TERM!
Summer Activity Day
The Summer Activity Days with Mr Barnett are scheduled for Thursday and Friday next week.
Everyone who will be attending should of received a confirmation note of their place.
We have so many exiting activities planned for you!
If you require further information, please contact the school office.
After School Sports Clubs
As the children break up for the Summer on Tuesday, there will be no more after school clubs next week.
We will be in touch when we return with details of the clubs on offer for the Autumn term.
Year 6 Enterprise
Thank you to all families for sending your children in with money to spend at the Year 6 Enterprise.
Everyone has had a fabulous time.
We will let you know how much has been raised as soon as it has been counted.
A special thanks to Mr T and Mr B for 'volunteering' for Soak the Teacher!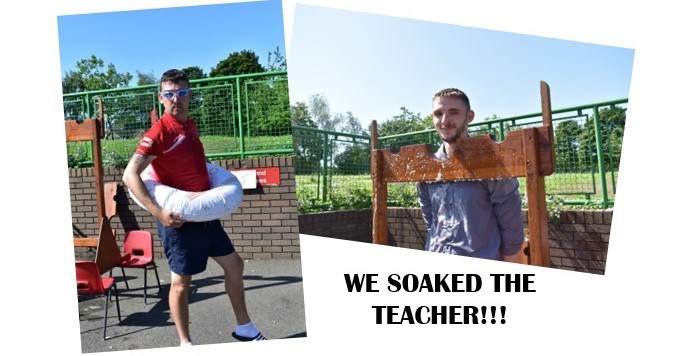 A message from our Pastoral Team
After a busy and unusual year we wanted to wish you all wonderful and safe summer filled with fun and sunshine!
We have attached a 6 weeks of summer Challenge.
Each week has a different theme, including nature, mindfulness, art and kindness. We'd love to see you taking part in the challenge – please send us photos of your favourite activities.

We have also included a link to a website to share ideas for fun activities for families, we are aware it is American but thought it had some lovely activities to try.
We look forward to welcoming you all back in September and we can't wait to hear all of your news.
Something for our New Starters in September
We have found this video and thought it would be nice for you to share with the children starting with us in September.
We can't wait for them to join our Crestwood Park Family!
COVID Update
Dear Parents / Carers,

Covid-19 update

As you know, the government has announced an easing of covid-19 measures from 19th July 2021 but expects the wearing of face coverings to be continued in indoors spaces.

With current cases of covid-19 rising rapidly in the borough and doubling weekly, we have been asked by the local authority to keep all current measures in place until the end of this term.

Please be aware that, in line with current guidance, the need for isolation when advised still remains. This will not change until 16th August 2021.

When the new academic year begins in September, we may need to temporarily reintroduce some measures to control cases and outbreaks in local areas. This will be on the instruction of the borough's Director of Public Health and we will of course communicate any outbreak management plans to you as soon as possible.

We hope we can count on your continued support whilst we remain in the grip of the Covid-19 pandemic.
Happy Birthday!
We would like to say a very big HAPPY BIRTHDAY to...
Haidar-Ali, Oceanna, Charlie and Scarlett who have celebrated their special day this week, or will be celebrating over the weekend. We hope you all have a lovely day.
When to get a test...and which one!
Lateral Flow Tests are for non symptomatic testing. PCR testing is for testing with symptoms.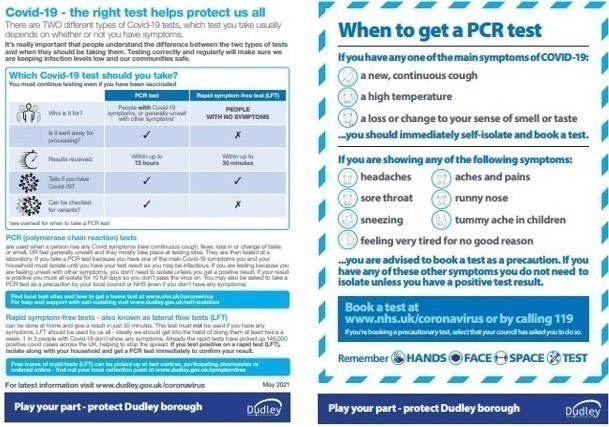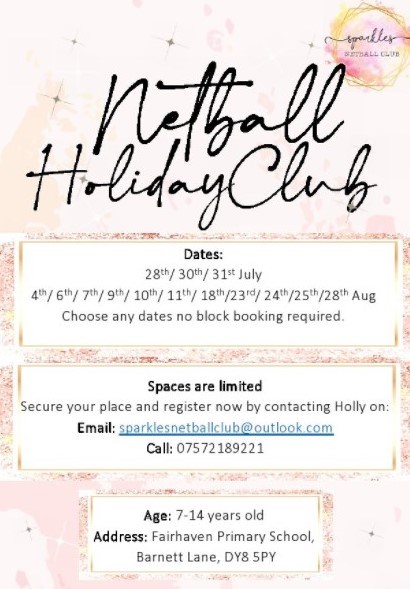 Looking after our community
July Our News Newsletter For Neighbourhood Watch Supporters Across England and Wales
---
July OUR NEWS – The newsletter for all Neighbourhood Watch supporters

We are pleased to share with you our July newsletter –

click here to view it.

In a world where we have become more dependent on using technology and being digitally connected, we are increasingly aware that the downside to using is the increase of scams, amounting to a staggering 41% of crime is now either on the phone or online. To help tackle this issue, we have launched a SLING YOUR HOOK scams awareness campaign to run on our social channels during July. Our newsletter contains more information on this campaign and a link to our website's dedicated scams section, which includes clear guidance on protecting yourself and others from becoming a victim.

On a brighter note, we have some great new partnership opportunities to share with you, including our new partnership with Deliveroo to train riders in community safety, discounts from Patlock for our members and supporters, and the chance to win a fun-filled Croods 2 inspired family vacation.

With all this and more, we hope you enjoy this month's edition.

Keep safe,

NEIGHBOURHOOD WATCH NETWORK, Central Support Team
Follow us...

ourwatch.org.uk

/

Facebook

/

Twitter

/

Instagram

/

LinkedIn
Neighbourhood Watch Network is a charity registered in England & Wales, CIO no: 1173349


Message Sent By
Central Support Team (NWN, Neighbourhood Watch Network, England and Wales)
---
Its that time of year when we enjoy garden bbq's, the days are longer and we keep our windows open for that fresh air! Lets make sure we stay mindful that potential thieves are still active and ensure that only air gets through your window this summer!

Some tips:
Ensure you do not leave windows, doors or pet flaps open when leaving the home
Ensure garden gates are locked and sheds/outdoor storage is securely locked when not in use
Do not leave valuables in open view by windows
Keep valuables including keys away and out of reach from open windows/letterboxes
Avoid leaving windows open at night if possible
Consider increasing your home security such as cctv, alarms and locks
Do not leave windows/doors open on unattended vehicles
Keep valuables in vehicles out of view
Remain alert and stay vigilant if you notice strange people or vehicles in your area acting unusually/suspiciously make a note of their description
If going away consider timed lighting in the home/a trusted person to check in daily
Please do not reply to this message as this is a notification platform.

To report crime use our live webchat on our website, dial 101 or in an emergency dial 999
Message Sent By
Mo Khan (Partnership Team,Engagement & Consultation Officer,Dudley)
---
Stourbridge neighbourhood policing team will be on the towpath off Canal Street Stourbridge, near to the Bonded Warehouse
on Sunday 18th July 2021
between 10 and 12 and 2pm-3pm
Please come along and see us to have your cycle property marked free of charge, we will be offering this service while stocks lasts.

Regards,
Stourbridge neighbourhood policing team
Message Sent By
Renato Di Bernardo (Police, PCSO, Stourbridge)
This term's Golden Certificate Assembly
Well done to the children who received a Golden Certificate for the last half term of the year. You can watch all our assemblies on our website (go to Our School, Pupil Pages) or lick the link here.
Keep you eye out for the SPARKS 'Safe' Assembly on Monday!
We're going cashless...!
Following the letters and messages you have received, we are really pleased to announce that from September, all lunch money and school trips will be paid for via the 'School Money' app.
We will send some reminders in the weeks prior to the new term so you can be fully prepared. We are hoping that this move will cut down on lots of admin in school and will give you a better overview of what you are paying for and when.
Acts of Community Kindness
A message from Eve's Mum...
1016 Crisp packets collected for the Crisp Packet Project!!!
Thank you to Crestwood Park Primary School, Poppyfields Daycare, The Crestwood Pub, family and friends for collecting for Eve. Eve is collecting until Tuesday 20th July however if people would like to continue we can let you know of a local collection point.
Thank you again everyone!!! ❤️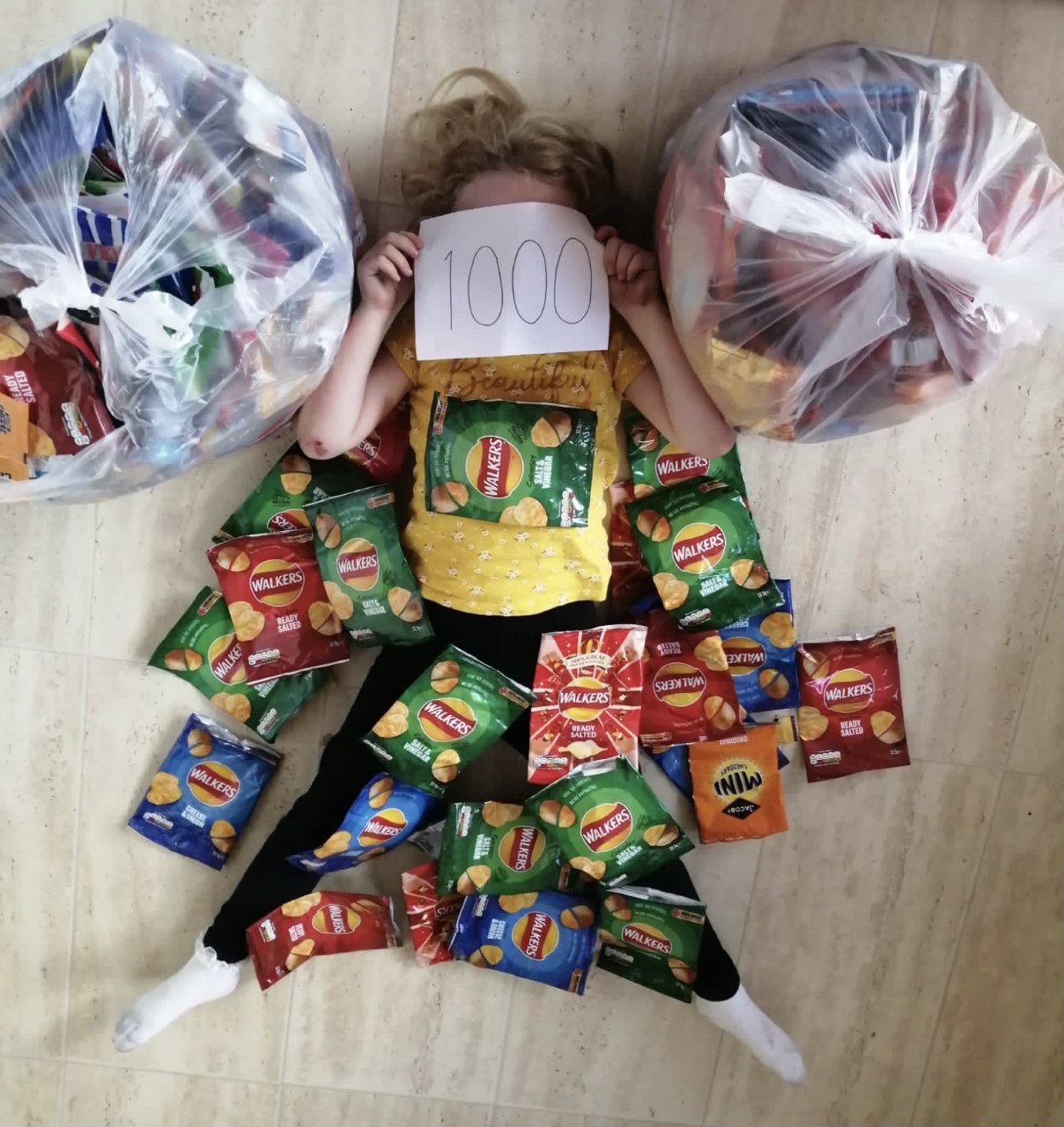 New School Ties!
Our new Year Five and Year Six children will have the honour of being presented with our new school ties (a new design chosen by our school council). No need to purchase these as they will be presented as a gift, but subsequent ties can be bought from Totally Uniform (in Kingswinford).
And finally,
We know it's still a worrying time for families with so many COVID cases around at the moment. We are hoping that all our classes get to enjoy the last two days of school with plenty of sunshine and without any disruptions!
As a reminder, our term finishes at 3:10pm on Tuesday 20th (collect until 3:30pm) and children are back again on Monday 6th September with the same drop-off and pick-up arrangements (all children need to be in school BEFORE 9am please!)
We will be sending out reminders for various bits of information in the run up to the new term but if you do have any questions, please ask.
Finally, thank you to our our parents and families for such super support again this year...we really can't do the job without you! Mrs Kennedy and Mrs Cooper would like to extend their personal thanks to you all, for bearing with them when things have been challenging(!) and for your incredible support and throughout the year.
Have a good weekend everyone, and a good summer break if you're lucky enough to be having one. Keep safe and enjoy the sunshine!
Safeguarding and promoting the welfare of children is the responsibility of everyone in our school and at all times we consider what is in our children's best interests. We work to ensure our children our safe and cared for and by doing this we are protecting their health and development and preventing them from harm. If we are worried, we will raise concerns, share information and take prompt action with the aim of ensuring families receive the right help at the right time.