Welcome to our weekly newsletter!
We are almost at the end of our first half term of the year... we have packed lots in to this last 6 weeks and next week is also busy!
On Wednesday we have Parents' Evening for children in Years 1-6. For Reception, your appointments are on Thursday. The app gives you the chance to book your appointment if you haven't done so already. More details about these sessions are below.
On Friday we have our first Golden Certificate Assembly of the year. For our newer parents, this is an assembly where three children from each class are awarded a certificate for going 'over and above' with an aspect of school life. If your child has been selected to receive an award, you will be notified via a sch.life message and children will have their photographs displayed in the entrance foyer for the next half term.
School Council Competition - Pumpkin Carving!
On Friday 22nd October, the School Council will be running a Pumpkin Carving Competition! Children can carve their pumpkins at home and then bring them into school on Friday 22nd October. It will be free to enter and the winners will be announced in our Achievement Assembly.
A message from our Pastoral Team
Now autumn is in full swing, we wanted to share some fun ideas/activities for you to enjoy outdoors with your families.  Some of our children have had a busy week exploring our wooded area, bug hunting and making dens.  Our challenge has been to collect as many different coloured leaves and use them to create a piece of art.
The link below will take you to a lovely website full of ideas, and we are sure you have many of your own as well. Have a fantastic weekend, we look forward to seeing you all on Monday.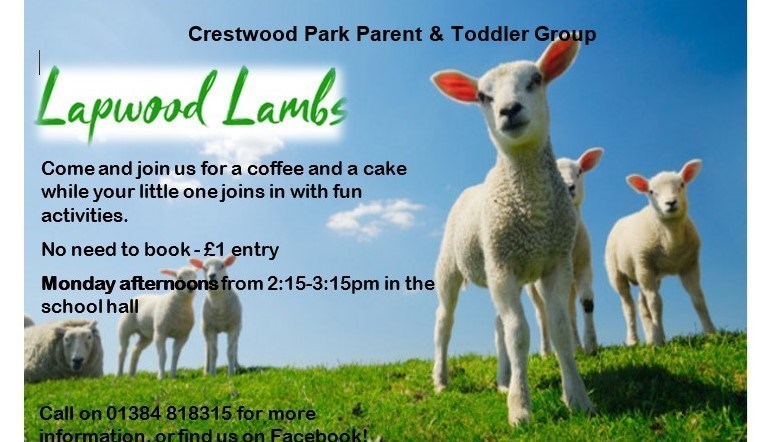 A message from Mrs Cadman
We have a new feature on our website this week – READING WITH ROSIE.
Rosie in Year 4 is passionate about reading and would like to share this passion with you at home. She has recorded some stories for you to hear – so take a look here:
After you have listened to 'The Everywhere Bear' - take a look at the competition that Rosie has set up for you - Design your Own Bear – draw your bear, make sure you have put your name on it and hand it to Mr T or to Rosie.
Thank you Rosie for your enthusiasm.
Let me know if you want to share any stories!
Also – take a look at the new 'Reading Ambassadors' webpage:
Keep checking back for more information about what the ambassadors are getting up to in school!
Taking Steps to Reduce the Spread!
In response to rising COVID cases, nationally and in our local area, we have decided to take cautionary measures to ensure all members of our school community are protected as much as possible, whilst trying to preserve the 'normal' ways we want to run our school.
From next Friday's Golden Certificate Assembly until further notice (and including A.B,C Assemblies) we are asking for parents not to attend assemblies unless you have received an invitation. This is to reduce the number of people in the hall at one time. Thankyou for your support with this measure- we will let you know if we decide to remove or increase this precaution.
Parents Evening
Parents' Evenings are a great way for you to find out how your child is settling in to their new class. Next week you will have a 5 minute appointment with teachers- we know it's a short amount of time, but it's long enough to cover most bases!
There will also be a chance for you to visit a few 'exhibitions' in the hall! Our catering team will have some samples for you to try; we will have some uniform for you to view and we will have an RSHE stand for you to learn more about this newer element of the National Curriculum.
We will also have our annual Book Fair for you to purchase books for your children. (This won't be cashless this year so bring plenty of pennies if you want to buy something!)
Reception parents can also come along to the hall for these 'events' - the hall will be open from 4:30-6pm approximately.
In order for all members of the school community to stay as safe as possible, we are asking all parents and carers to use hand sanitiser and wear face masks for the evening. Teachers will be wearing masks/ visors too!
If you can, please take a LFT prior to visiting us either on Wednesday or Thursday (for Reception appointments).
Finally, if you are worried about coming in to school for your appointment, please call or email us on the usual email addresses.
Reuse & Recycle for Reception...
Does anyone have any empty soap dispensers? We are able to make good use of them in school so if you have any lying around - please bring them in so we can reuse them :)
Reception class are improving their role play area and we are looking for...
...old handbags (small-ish!), purses, wallets, baby dolls and baby clothes to suit.
Any donations would be gratefully received! Thank you!

Christmas Card Fundraiser
Thank you to everyone who has supported our Christmas card fundraiser this year. We are collating all of your lovely designs and they are being sent off to the printers.
We cant wait to see your designs!
Dudley Catering - Pupil Survey
Dudley Catering Service are keen to hear feedback from parents and children regarding the school meal service.
In November 2021 Dudley Catering will be carrying out a Primary Pupil Survey, which will be managed by our cook Mandy. Children will be given a smiley/sad face counter to vote whether they are happy/unhappy with their meal! There is also a Parent survey- see the poster below for details.
Autumn Activities for Families in the Dudley Borough
Family Learning is going GREEN this Autumn term to make small changes to help our planet. We want all our families in Dudley to join us. You can join our ACTIVE AUTUMN by completing a series of challenges. We'll get on our bikes, fly a kite, join a litter pick and explore nature to name just a few. All the activities are free and will give your family a great adventure exploring how we can help our planet and bring our community together.
Please call 01384 818143 to find out more & enrol.
There are 6 fun challenges for you and your children to enjoy. Share with your friends and bring them along too. Most activities will use items from around the home and local amenities, so you won't have to buy lots of new things or travel too far - one step towards helping us go green!
Happy birthday to you!
We would like to say a very big HAPPY BIRTHDAY to...
Millie in Year 1, who will be celebrating her birthday over the weekend.
Raring to go
Unfortunately, we were not sent enough Raring to go magazines to give to all families, however we have shared the link below for you to have a look at some of the activities available during half term.
Open Evenings - The Wordsley School
Looking after our School Community...letter to Parents from Public Health
Please read the letter we received from Public Health this afternoon. You can find it on the 'newsletters' section of our app/ website.
As it explains in the letter, if there is an OUTBREAK in our school, we will bring in additional measures to prevent any further spread of COVID. Public Health class an 'outbreak' as '5 children' or 10% of a group (adults and children) that have mixed closely.
And finally,
Thank you for all you are doing to help us keep safe during these unpredictable times! We really do appreciate the communication from you and the willingness to follow our advice- thank you.
As always, please remember that we are always willing to talk to parents and carers about any aspect of school life. We are proud of our school and we are always striving to improve so that our children get the very best education; we know that working in partnership with parents is the best way of doing this.
Have a good weekend everyone- we look forward to seeing you on Monday.
Safeguarding and promoting the welfare of children is the responsibility of everyone in our school and at all times we consider what is in our children's best interests. We work to ensure our children our safe and cared for and by doing this we are protecting their health and development and preventing them from harm. If we are worried, we will raise concerns, share information and take prompt action with the aim of ensuring families receive the right help at the right time.