Welcome to our Newsletter for week ending 11th March 2021!
What a wonderful week we've had in school...Monday's Science day was a fantastic welcome back for our children, Wednesday did wonders for our wellbeing and today was a super celebration of all things book related! Thankyou parents and families for supporting us with these theme days- we hope the variety helped ease your children back to school and that they are now ready to settle into more 'normal' lessons and routines.
Although our children have managed well in the classrooms, some have struggled with maintaining a good level of behaviour on the playground during breaks and lunchtimes. We fully expected some children to struggle with this- many have been at home without other children to play with, some have only had siblings to play with and some have been at school where the playground has been a much quieter place. So it's been quite a shock to the system for some and others have needed reminders about the types of behaviour we expect.
As part of our return to schol we have already spent time reminding children about the way we positively manage behaviour in school and we've also talked about the consequences of not making the right choices. As parents we hope that you know our approach is to be positive and restorative when children struggle, however please remember that we have a very fair and consistent approach when it comes to consequences and when communicating to parents about poor behaviour. We are sure your children will be able to talk to you more about this, but if you are interested in reading our 'Good Behaviour and Discipline Policy' you can find it on the website or via the link here.
We will be reiterating our expectations for good behaviour through assemblies next week- please support us by reinforcing these messages with your children. Finally, if you have any issues or concerns regarding behaviour, please do come to a member of staff directly rather than worrying about it or involving other parents. All our children are equally special and important to us; we take time to teach our children to be patient, tollerant and non-judgemental and we appreciate your support in promoting these values. Thankyou.
Red Nose Day - Friday 19th March
Red Nose day is back!
Look out for Mrs Kennedy and Mrs Cooper on the playground on Thursday (after school) and Friday (before and after school) to purchase your red noses!
Red noses will be on sale for £1.50.
Super Science!
Message from Mrs Cadman ....Crestwood Park does Book Day!
Well what a wonderful success! We have all had a fabulous day at school today, celebrating book day. The children looked fabulous and so did the teachers! The children have taken part in lots of book related activities including book scavenger hunts, rapping, story time, the masked reader quiz and lots more.
Take a look at the Book Day page on the website via the link
here
to see Storytime with Teachers and our 'masked readers'!
Keep reading!
Mrs Cadman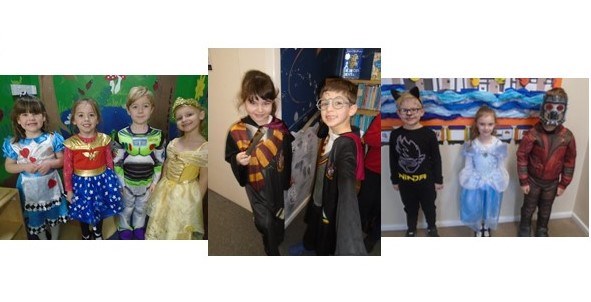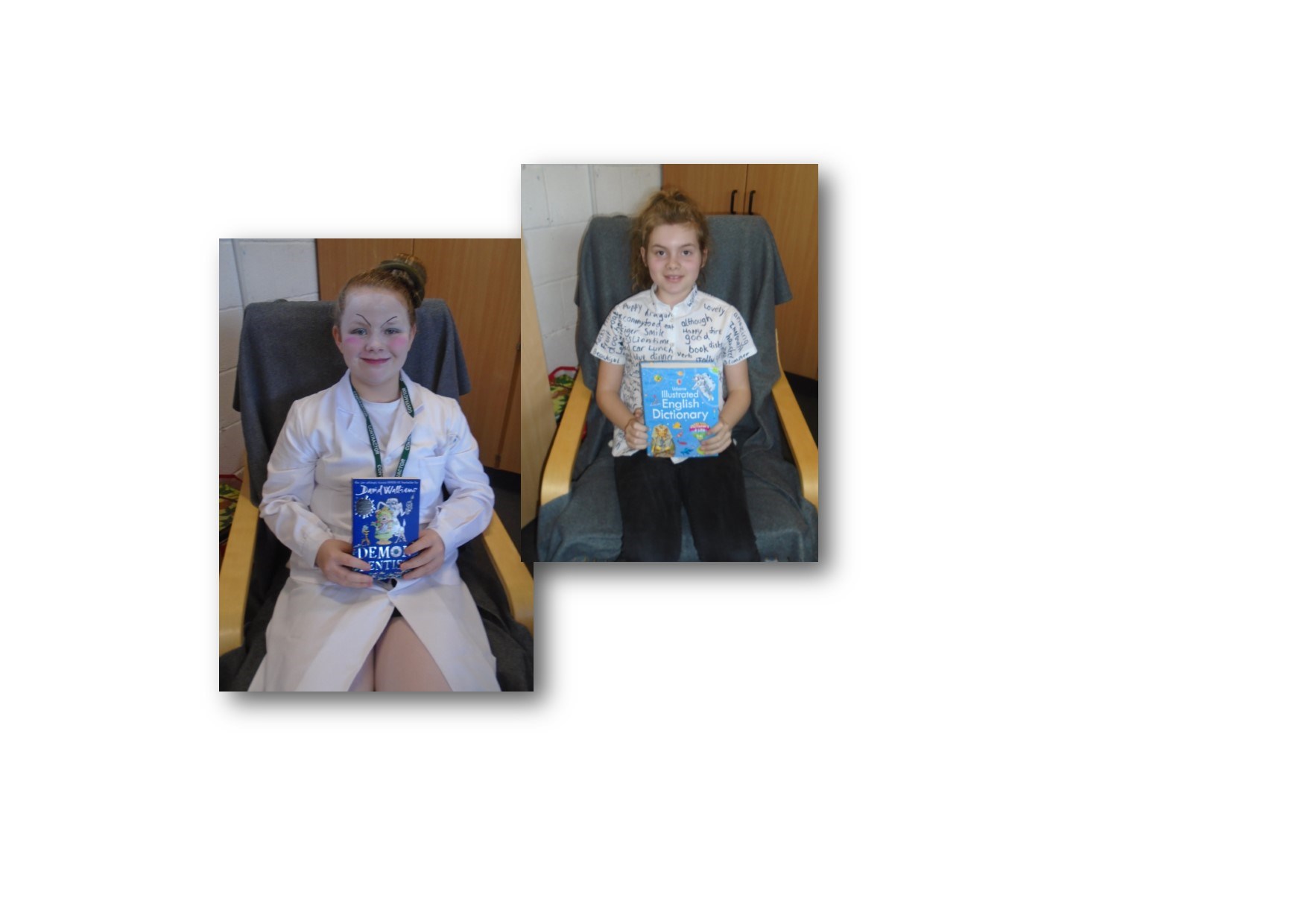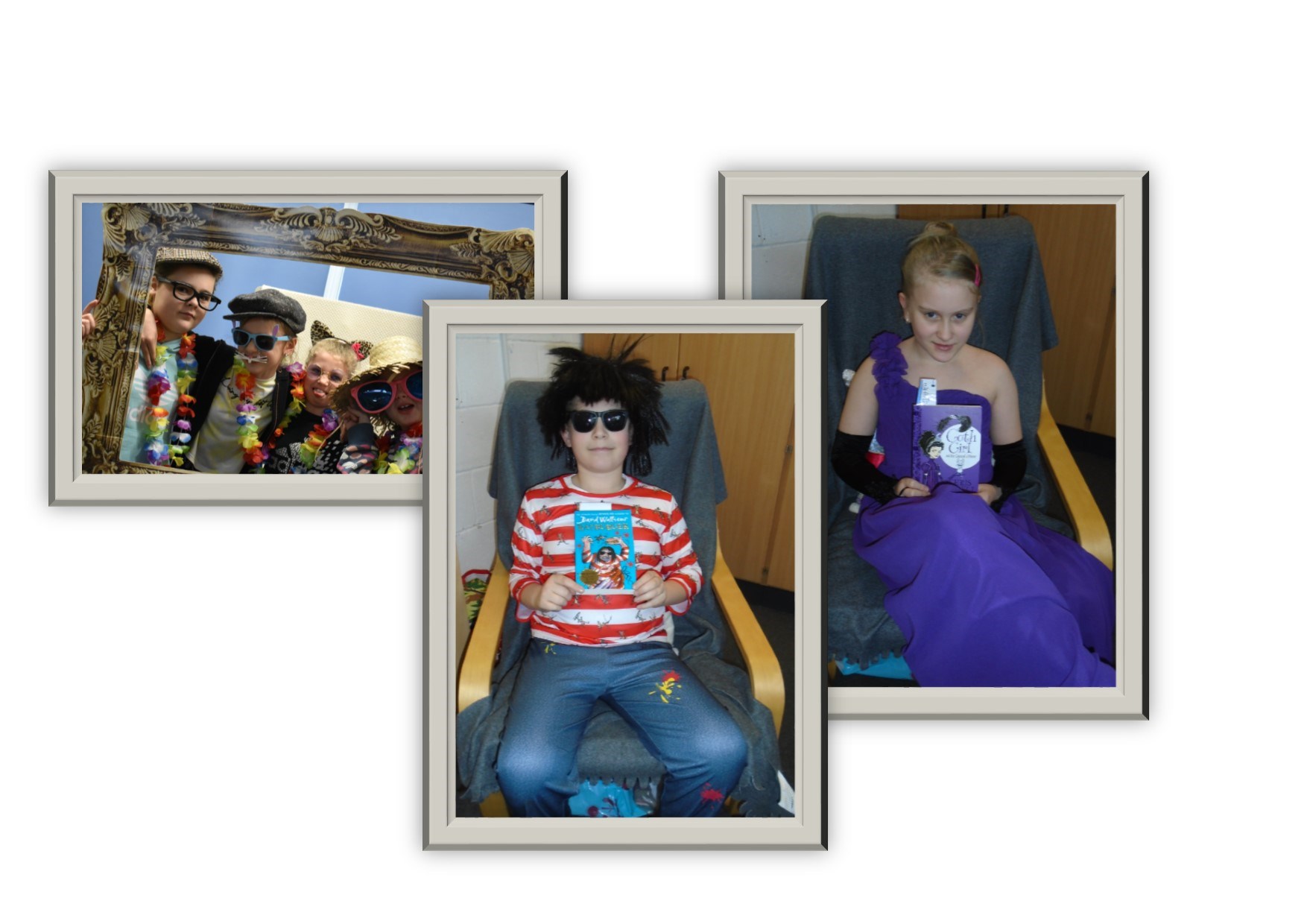 Happy Birthday!
The very best of birthday wishes are sent to all these children who have had their birthday this week or will be celebrating this weekend. Happy Birthday to you all!
Skyla (R)
Cooper (5)
Renesmai (1)
Today's ABC Assembly!
Today's ABC Assembly and our special version of 'Don't Look in this Book!' are available to view on our website in the usual place or you can watch them via the link here.
Last chance - School Calendars
We still have a few school calendars available to purchase for only £3.00!
If you would like to help support the school but purchasing a calendar, please let the class teacher know and they will be able to arrange this for you.
Keeping our Wellbeing in Good Shape
Take a look at the link for this great app below- it's specially designed for children and could really help with managing feelings during this transition back to school.
PLease see the link below from SENDIASS- Supporting our SEND children and families.
Just to keep you updated, all children who were part of 'Little buddy groups' will continue with their group from next week, as will children who received 1:1 support. 
Please ring school or email to speak to The Pastoral Team should you have any worries or concerns. We will get back to you as soon as we can.
Mrs Priest - spriest@crestwood-p.dudley.sch.uk
Mrs Redfern - sredfern@crestwood-p.dudley.sch.uk
We had lots of fun during our well-being day last week! We have added a few pictures below of our Barefoot walk, Creative disco and our Photobooth! 
Looking after our Neighbours.
Please see below attached letter from Dudley Neighbourhood Policing Unit - Insp Pete Sandhu.
---
Back to school

After the long separation from friends, we know how exciting it will be for young people to be together again. Please help them to stay safe however, by going straight home after school, instead of hanging out with their mates.

Here is some advice you can pass on to young people that will help them to protect themselves:

Robbery
There are some general street safety tips you can follow to help you feel safer and reduce your chances of becoming a victim.
Listen to your instincts - if you don't feel safe move to a busier area.
Know your route and avoid badly-lit streets.
Always try and tell someone where you're going and when you'll be back.
Avoid carrying your wallet or phone in your back pocket and never hold it out on display.
If you are planning to use a bike or scooter to travel to school, check if there is somewhere you can store it safely during the day.
Stay safe
Be discreet on the street – keep your valuables out of sight.
Stay alert – don't let headphones block out traffic, strangers or potential trouble.
Listen to your instincts – know your route, avoid dark places and if you don't feel safe, move to a busier area.
Trace lost or stolen electrical items by activating their in-built tracker app or by downloading a reputable one from your app store.
Find out how our crime prevention advice about bikes and scooters and mobile phones can help you to protect your property.
If you feel you're in danger
If you still think you're being followed, try to get away from the situation.If you are worried, frightened or think you may be in danger, call 999.
If you are robbed, try to remember as much detail as you can, for example descriptions of offenders and get in contact with us.
Visit Hollie Guard to find out about the App you can download to your phone, which gives you extra protection if you feel unsafe.

Bullying
Nobody deserves to be bullied, but we know that some young people will have concerns about returning to school. For advice about what you can do about bullying, or if you are concerned that behaviour of a young person you are responsible for could be described as bullying, go to Dudley Safe and Sound

Alternatively, visit BullyingUK

Mental Health

The CoVID situation has been overwhelming for some of us. If you are responsible for a young person who needs emotional support, guidance and reassurance, Dudley Safe and Sound provides easy access to mental health services for children and young people.

Parking outside schools
If you are going to be dropping off a young person at school, please remember how congested the streets outside schools can get at peak times. Park considerately and allow a few extra minutes so you can park in a quieter spot and walk the last bit of the way to the school entrance.
Get in touch with us if you would like to work with us, the school and council to tackle parking problems.

Help us spread the word
We all have a role to play in helping our children and young people to keep safe. Even if you don't have any children of school age yourself, please help us by forwarding this message to anyone you think will find it useful.

We are pleased to share our

March OUR NEWS newsletter,

created by Neighbourhood Watch Network (the umbrella organisation for Neighbourhood Watch across England and Wales) for

all Neighbourhood Watch supporters

- from households to volunteers. The newsletter is attached (see below) or can be viewed by

clicking on this link.

This month we look at

cyber-based scams, including phishing emails and sextortion. We include a reminder of our

Community Grants Programme

which is ending soon and look at

Census 2021

which is coming to all households on the 21st March. We also hear from a Coordinator in Derbyshire who began his scheme in April 2019 and now has

71%

of his village signed up as members!

With all of the above and much more, we hope you enjoy reading our newsletter and would love to hear from you on what you would like to read more of. Please send your suggestions to

deborah.waller@ourwatch.org.uk.

Kind regards

NEIGHBOURHOOD WATCH NETWORK, Central Support Team

Follow us: ourwatch.org.uk

/

Facebook

/

Twitter

/

Instagram

/

LinkedIn


Neighbourhoood Watch Network is a charity registered in England & Wales, CIO no: 1173349





Message Sent By
Deborah Waller (NWN, Senior Digital and Communications Manager, England and Wales)
Accessing symptom-free COVID tests
Accessing symptom-free tests
Parents and carers and anyone else living with a school age child or young person are among the priority groups being given access to free home lateral flow testing kits to test themselves.
Information on how to access these can be found at www.gov.uk/guidance/rapid-lateral-flow-testing-for-households-and-bubbles-of-school-pupils-and-staff
All are strongly encouraged to have a lateral flow test at a local testing site prior to starting home testing, to know how a test is undertaken.
Twice weekly testing will help detect hidden asymptomatic cases and help keep pupils and staff safer in school.
Anyone unable to do home testing can go to one of the Dudley lateral flow testing centres. These are at Dudley Leisure Centre, Saltwells Education Centre, with pop-up sessions at Holy Trinity Church Community Centre in Wordsley, Lifecentral Church in Halesowen, St Andrews Church in Sedgley, St James Church in Wollaston and the Salvation Army Church in Lye.

There is also testing at more than 30 pharmacies across the borough. For details on where you can get a lateral flow test and to book visit www.dudley.gov.uk/symptom-free-testing
Parents and carers can also visit www.dudley.gov.uk/coronavirusparents for more information on both symptom and symptom-free testing and the other symptoms residents are now being encouraged to take a precautionary test if they display.
And finally,
It's been fantastic to see you all on the playgrounds this week (thankyou for sticking to the one-way system and for wearing masks!) and it's been truly wonderful to see all our children. Many seem to have grown so much since we last saw them and it's great to see that the efforts parents and families put into home schooling have really had a positive impact- thank you.
We hope you all have a peaceful weekend and children manage to recharge their batteries, ready to do it all again on Monday! Take care and stay safe.
Safeguarding and promoting the welfare of children is the responsibility of everyone in our school and at all times we consider what is in our children's best interests. We work to ensure our children our safe and cared for and by doing this we are protecting their health and development and preventing them from harm. If we are worried, we will raise concerns, share information and take prompt action with the aim of ensuring families receive the right help at the right time.