Welcome to our weekly newsletter!
Our week has finished with another super A,B,C assembly and the announcement of our School Council Reps for the year. Earlier in the week Mrs Cadman also revealed our Reading Ambassadors and we hope to see them in and out of classrooms soon, promoting reading and supporting our younger pupils too. We'd also like to mention the super way in which our Year Six class help in the day-to-day running of the school for example, at lunchtimes where we have a team of our oldest children who set out trays, help children collect their lunch and serve puddings. It is great to see these children taking their responsibilities seriously and having such a positive impact on our school.
Well done to all those children who have remembered to bring coats in- although it's going to be a mild weekend, please remember to bring coats back in on Monday!
Please remember to book your parents' evening slot on the app- go to the 'Homework' tab, then choose either the Yr1-Y6 session or the Reception class session. We are planning to go ahead with face-to-face meetings for parents, however please be aware that if we are worried about the risk of COVID or if we get guidance from Public Health, we may switch to phone calls. Either way, teachers will 'meet' you at the time you have booked.
Clubs...
To add to our widening range of clubs available, we are excited to announce that Miss Johnson will be running a KS1 choir on a Tuesday lunchtime. More details will be given in the whole school assembly on Monday.
There's no need to sign up, just turn up and sing!
A message from our Pastoral Team
We have had a wonderful time with your children this week - passing the smile. Following on from requests from parents we have attached information about sleep and nightmares. We hope you find the information useful and as always please contact us if we can help you in any way. Have a lovely weekend and we look forward to seeing you all on Monday xxx
Nightmares!
Even toddlers may speak about having dreams - pleasant ones and scary ones. Almost every child has an occasional frightening or upsetting dream. But nightmares seem to peak during the preschool years when fear of the dark is common.
Nightmares aren't completely preventable, but parents can set the stage for a peaceful night's rest. That way, when nightmares do creep in, a little comfort from you can quickly ease your child's mind.
When Do Nightmares Happen?
Nightmares - like most dreams - happen during the stage of sleep when the brain is very active. The vivid images the brain is processing can seem as real as the emotions they might trigger.
This part of sleep is known as the rapid eye movement or REM stage because the eyes are rapidly moving beneath closed eyelids. Nightmares tend to happen during the second half of a night's sleep, when REM periods are longer.
When kids awaken from a nightmare, its images are still fresh and can seem real. So it's natural for them to feel afraid and upset and to call out to a parent for comfort.
By about preschool age, kids begin to understand that a nightmare is only a dream - and that what's happening isn't real and can't hurt them. But knowing that doesn't prevent them from feeling scared. Even older kids feel frightened when they awaken from a nightmare.
What Causes Nightmares?
No one knows exactly what causes nightmares. Dreams - and nightmares - seem to be one way kids process thoughts and feelings about situations they face, and to work through worries and concerns.
Some may happen when a child has stress or is dealing with a change. Events or situations that might feel unsettling - such as moving, attending a new school, the birth of a sibling, or family tensions - might also be reflected in unsettling dreams.
Sometimes nightmares are part of a child's reaction to trauma - such as a natural disaster, accident, or injury. For some kids, especially those with a good imagination, reading scary books or watching scary movies or TV shows just before bedtime can inspire nightmares.
Sometimes a nightmare has recognizable bits and pieces of the day's events and experiences, but with a scary twist. A child might not remember every detail, but can usually recall some of the images, characters, or situations, and the scary parts.
Encouraging Sweet Dreams
Parents can't prevent nightmares, but can help kids get a good night's sleep - and that encourages sweet dreams.
To help them relax when it's time to sleep, be sure that kids:
have a regular bedtime and wake-up time
have a sleep routine that helps them slow down, and feel safe and secure as they drift off to sleep. This might include a bath, a snuggle from you, reading, or some quiet talk about the pleasant events of the day.
have a bed that's a cozy, peaceful place to quiet down. A favourite toy, stuffed animal, night-light, or dream catcher can help.
avoid scary movies, TV shows, and stories before bed - especially if they've triggered nightmares before
know that nightmares aren't real, that they're just dreams and can't hurt them
After a Nightmare
Here's how to help your child cope after a nightmare:
Reassure your child that you're there. Your calm presence helps your child feel safe and protected after waking up feeling afraid. Knowing you'll be there helps strengthen your child's sense of security.
Label what's happened. Let your child know that it was a nightmare and now it's over. You might say something like, "You had a bad dream, but now you're awake and everything is OK." Reassure your child that the scary stuff in the nightmare didn't happen in the real world.
Offer comfort. Show that you understand that your child feels afraid and it's OK. Remind your child that everyone dreams and sometimes the dreams are scary, upsetting, and can seem very real, so it's natural to feel scared by them.
Do your magic. With pre-schoolers and young school-age kids who have vivid imaginations, the magical powers of your love and protection can work wonders. You might be able to make the pretend monsters disappear with a dose of pretend monster spray. Go ahead and check the closet and under the bed, reassuring your child that all's clear.
Mood lighting. A nightlight or a hall light can help kids feel safe in a darkened room as they get ready to go back to sleep. A bedside flashlight can be a good nightmare-chaser.
Help your child go back to sleep. Offering something comforting might help change the mood. Try any of these to aid the transition back to sleep: a favourite stuffed animal to hold, a blanket, pillow, nightlight, dream-catcher, or soft music. Or discuss some pleasant dreams your child would like to have. And maybe seal it by giving your child a kiss to hold - in the palm of his or her hand - as you tiptoe out of the room.
Be a good listener. No need to talk more than briefly about the nightmare in the wee hours - just help your child feel calm, safe, and protected, and ready to go back to sleep. But in the morning, your child may want to tell you all about last night's scary dream. By talking about it - maybe even drawing the dream or writing about it - in the daylight, many scary images lose their power. Your child might enjoy thinking up a new (more satisfying) ending to the scary dream.
For most kids, nightmares happen only now and then, are not cause for concern, and simply require a parent's comfort and reassurance. Talk to your doctor if nightmares often prevent your child from getting enough sleep or if they happen along with other emotional or behavioural troubles.
Useful websites: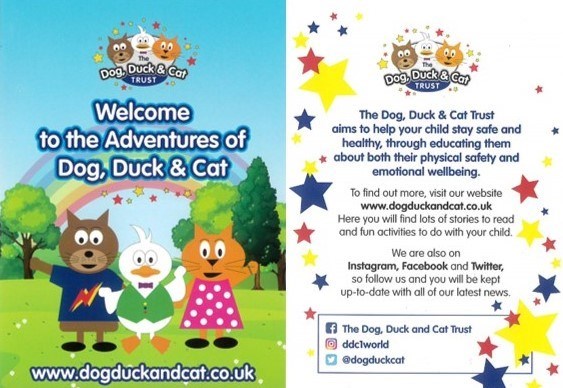 Free online courses
We would like schools to encourage parents and carers to take advantage of these great online resources for every parent.
In our area they are completely free via a PRE-PAID access code for every resident.
Online courses. 24/7 learning opportunities
A way of thinking about your child
Learn how to:
Observe

Understand

Respond
We provide the framework, you decide what's best for you and your family
Not a how to guide

Not a list of do's and don'ts

Not advice

Not opinion
Based on research about children's emotional needs and behaviour. Written by CAMHS experts; Clinical Psychologists and Psychotherapists; Health Visitors & Educators. Evidence-based. Trusted by professionals.
Apply the access code for life time access! Access Code CASTLE website: www.inourplace.co.uk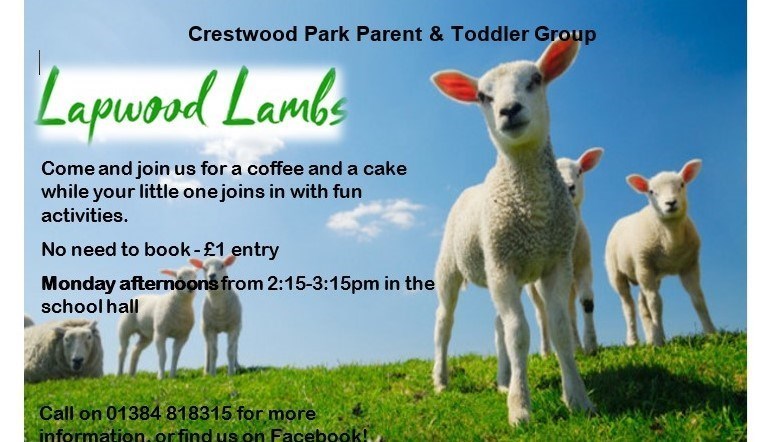 A message from Mrs Cadman
It was National Poetry Day on Thursday.
We enjoyed sharing a variety of poems in assembly. Take a look at the website – which has some great poems to share.
https://nationalpoetryday.co.uk/
Here's one for you to enjoy!
Where Do All The Teachers Go?
Where do all the teachers go
When it's four o'clock?
Do they live in houses
And do they wash their socks?
Do they wear pyjamas
And do they watch TV?
And do they pick their noses
The same as you and me?
Do they live with other people
Have they mums and dads?
And were they ever children
And were they ever bad?
Did they ever, never spell right
Did they ever make mistakes?
Were they punished in the corner
If they pinched the chocolate flakes?
Did they ever lose their hymn books
Did they ever leave their greens?
Did they scribble on the desk tops
Did they wear old dirty jeans?
I'll follow one back home today
I'll find out what they do
Then I'll put it in a poem
That they can read to you.
Peter Dixon
If you have a favourite poem, let me know by sending me an email at acadman@crestwood-p.dudley.sch.uk
Christmas Card Fundraiser
At our most recent Parent Voice meeting, it was decided that an ideal Christmas fundraiser would be the opportunity to purchase Christmas cards designed by your child.
Below is the link that takes you to the site of the company we will be using:
http://www.fundraisingcreations.co.uk/index.php/christmas-cards/about-christmas-cards
On Monday 11th October your child will bring his/her drawing home. You can then place orders on this form- choosing either cards or some other gift.
All drawings and orders need to be returned to school by Friday 15th October. This is so we can ensure a delivery of products in early December! I'm sure you can appreciate, this is a very time sensitive project so it is vital that we adhere to these dates.
Happy birthday to you!
We would like to say a very big HAPPY BIRTHDAY to...
Molly, Lainey, Cailen, Travis, Eva, Brogan, Xavier & Declan who have celebrated their special day this week or will be doing so over the weekend. A huge HAPPY BIRTHDAY to you all!
Secondary School Applications - Don't Forget!
All secondary school applications should be completed by 31st October 2021. 
You can make your application online following the link below.
Alternatively if your are having any problems or need some support with this you can contact Dudley Admissions directly.
Email: admissions.cs@dudley.gov.uk
Phone: 0300 555 2345
Dudley Council Plus Office hours for telephone queries: Mon - Fri 8:30am-5:00pm.  
Primary School Applications - Apply now
Is your child was born between 1st September 2017 and 31st August 2018 they will be due to start primary school in September 2022?
You must apply for your child's place by 15th January 2022. Applications will be available from 1st October 2022.
To apply or your child's place please visit: www.dudley.gov.uk/admissions
When to get a test...and which one!
Lateral Flow Tests are for non symptomatic testing. PCR testing is for testing with symptoms.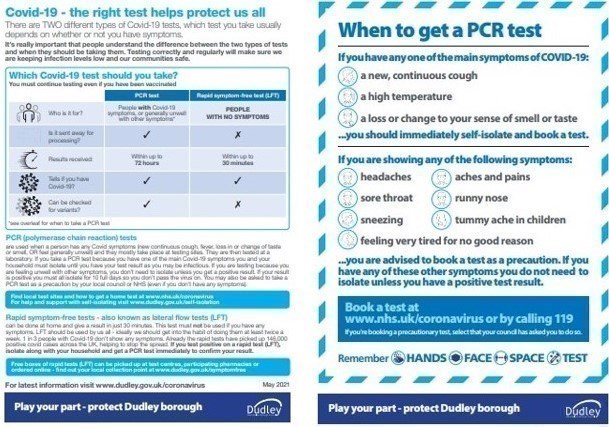 Looking after our community
Look out for news of our Crestwood Park Acts of Kindness. As part of our Year 6's roles and responsibilities, they will be doing something in the local community on a regular basis. We are hoping that these acts help children to become proud of their local area, and our local area to be proud of our children. Look out for updates in next week's newsletter!
| | |
| --- | --- |
| | Neighbourhood Watch October Our News Newsletter is Here |
---


OUR NEWS – The newsletter for Neighbourhood Watch supporters across England and Wales

The October edition of OUR NEWS is out and can be read

here.

In this edition we are thrilled to announce that Hannah Ingram-Moore, daughter of Captain Sir Tom Moore and Co-founder of The Captain Tom Foundation, is working with Neighbourhood Watch and Co-op Insurance to find the nation's most remarkable neighbours in the 2021 Neighbour of the Year Awards.

This edition also features articles on

hate crime,

ASB, fraud trends, our new safety initiative for students termed Student Watch, and

more.

Read the October OUR NEWS

here.

Best wishes

NEIGHBOURHOOD WATCH NETWORK, Central Support Team
Follow us.. ourwatch.org.uk

/

Facebook

/ Twitter

/ Instagram

/ LinkedIn
Neighbourhood Watch Network is a charity registered in England & Wales, CIO no: 1173349
Message Sent By
Central Support Team (NWN, Neighbourhood Watch Network, England and Wales)
And finally,
Please remember we aim to have an 'open door policy' for our parents and carers- we would much rather you get in touch than worry about anything. You can leave a message on our answerphone at any time (01384 818315) or email info@crestwood-p.dudley.sch.uk or acooper1@crestwood-p.dudley.sch.uk
We aim to reply to emails ASAP but please bear with us if you get in touch on Saturdays or Sundays.
Have a good weekend everyone- keep safe, look after each other and enjoy.
Safeguarding and promoting the welfare of children is the responsibility of everyone in our school and at all times we consider what is in our children's best interests. We work to ensure our children our safe and cared for and by doing this we are protecting their health and development and preventing them from harm. If we are worried, we will raise concerns, share information and take prompt action with the aim of ensuring families receive the right help at the right time.