Although we've been in and out of school a bit this week, it's been a busy and fun-packed few days. Our well-being day today was a real hit and children seemed to thoroughly enjoy the fitness cicuit and demonstration from Sam... we all left the hall feeling really inspired...and really out of breath!
Thank you to families who shared their 'screen free' activities with us- it looks like lots of you kept yourself busy with various indoor and outdoor fun!
This week we welcomed a new teaching assistant to the Crestwood Park family- Miss Aime Williams has joined the Reception teaching team; we are sure you will all make her feel welcome and that she will soon feel part of the family.
Finally, can we please ask that you discourage children from bringing toys in to school. We've had a number of incidents now where toys and teddies have been broken or lost. They can also cause distractions and arguments between children. If your son or daughter needs a certain object in school, please discuss it with the teacher or with a member of the pastoral team and we can work out the best thing to do. Thankyou for your support with this.
Well-Being Day
Friday Fitness with Sam Oldham - GB Gymnast
The children and staff have had a fantastic 'Healthy Well Being Day' led by the famous GB athlete Sam Oldham. He shared with us details of his training and life as a GB gymnast! The link below explains a little more about the event he organised for us!
https://sportsforschools.org/athletes/sam-oldham/
Every child has taken part in a fun fitness circuit alongside Sam today. You can still sponser them if you wish. This can be done on-line or alternatively complete the sponsorship form. Proceeds will help us to buy sports equipment for our school so any sponsorship would be hugely appreciated!
What a Berry Bike Ride!
As well as the fun fitness circuits, the children were all given a chance to ride the cycle smoothie bike... ask them what they thought of the delicious smoothie drink they helped to make!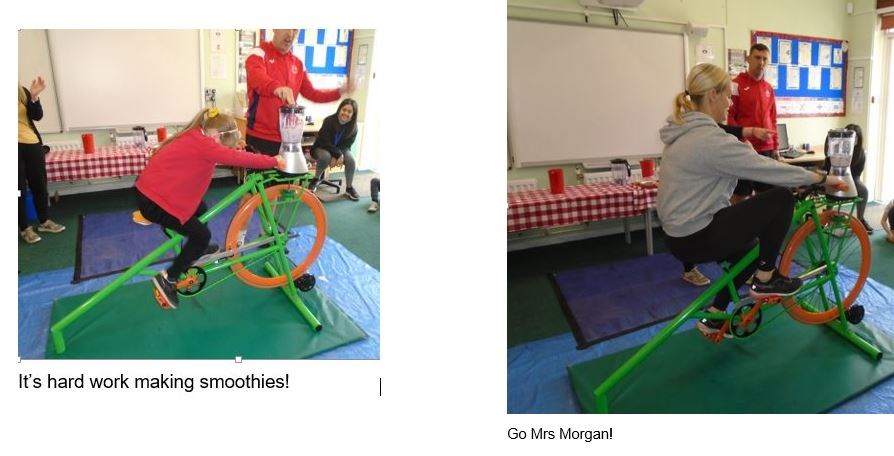 Royal Mail stamp competition
Children will be taking part in this competition during lessons next week. We look forward to sharing some of the designs in newsletters, before half term.
Denim for Dementia - Friday 21st May
On Friday 21st May we are supporting the

'Denim for Dementia'

campaign.  It's simple to get involved; all we are asking is for pupils to wear their jeans on this day and bring in a donation to Alzheimer's Society. (Alzheimer's Society are recommending £2 but any contribution would be greatly received.)
During the day, children will be learning a little bit more about this topic; we know lots of families are touched by Dementia and at Crestwood Park we know how important it is for children to have a good understanding of the older generation and some of the difficulties that may affect them.
Looking after our WELL-BEING
This week we thought we would share some ideas for you to use as a family.
Children benefit so much from routines. It gives them a sense of security and control within their environment. When children feel that life is organised and predictable they feel safe and looked after especially through stressful times.
Have a lovely week and look after each other xx
The Pastoral Team.
Feedback
Should any parent whose child has just completed a 'Little Buddy' group wish to have feedback from the pastoral team, please contact them so that a telephone appointment can be made.
You can contact us via the school office and ask to speak with Mrs Priest or Mrs Redfern.
A Message from Mrs Cadman ....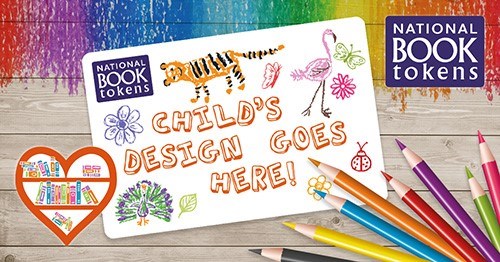 Den Building Demons.....
Happy Birthday!
We would like to wish Evan, Hassan, Logan M, Dylan Y, Lewis and Maria a Happy Birthday for this week! We hope you have had a lovely birthday.
TT Rockstars
This week's TT rockstars awards for super fast rock speed go to:
Exciting Opportunity for Budding Actors!
Please see the information we recieved from ITV!
My name is Rachael and I'm emailing from the television production company CPL Productions. After a very successful first series, I'm looking for children to take part in the second series of 'Don't Unleash the Beast', an immersive game show for CITV which is currently available to watch on ITV Hub if you'd like a peek at what we got up to last series!
https://www.itv.com/hub/dont-unleash-the-beast/10a0600
A team of three intrepid treasure seekers go on a quest to retrieve ancient artefacts. Catch up on the ITV Hub - the home of CITV on demand.

www.itv.com
We are looking for children aged between 10-12 and I thought it might be of interest to some of your pupils.
Government guidelines in regards to Covid-19 permitting; we are hoping to film the series in July/August but this of course is subject to change.
We want to give everyone an opportunity to apply and hope you could help us spread the word. I have attached some further information about the show as it might be something exciting for your pupils to get involved in and something to look forward to in the summer holidays!
Are you a team player who enjoys a challenge?
Are you fearless, adventurous and good at problem solving?
If you have answered 'YES' to any of the above questions,
then we want to hear from YOU! 
We are looking for children to take part in CITV's immersive game show
Don't Unleash the Beast!
To apply for the show please follow the below link:
https://shortaudition.com/Dont-Unleash-The-Beast-S2
...and whatever you do...'Don't Unleash the Beast!'
The closing date for applications is 25th June 2021
Thank you for your time and we look forward to reading your application.
PLEASE NOTE:
We must have permission from a parent/legal guardian for anyone wishing to apply to take part. The series is due to be filmed later in the year, however this is subject to change regarding the Covid 19 Government guidelines and restrictions. Further information and advice concerning Coronavirus can be found here:
APPLY NOW - Holiday Activity Fun in Dudley
In the summer holidays, eligible children can access a variety of sessions at no cost. The sessions will include a healthy meal and a variety of exciting activities and sports. The focus of this programme will be on children eligible for benefits-related free school meals. The programme runs for four weeks in the summer and a week at Christmas in 2021.
Dudley Council and their partners have flexibility about how they organise activities to best serve the needs of children and families in this area. Therefore, it is essential to register your child/children in good time for us to plan the activities your child will love to attend.
Is my child eligible?
· Are you resident in Dudley Borough?
· Is your child/children age 5 - 16 years old?
· Do your child/children receive free school meals because you are on a low income, or your school have referred you? If you answer yes to all three questions, we cannot wait to receive your registration!
Register your Child - HAF (holidayactivitiesindudley.com)
Please see attachment below for more information!
Looking after our Neighbours
Message from our local Police....
Hi folks, please be aware our high streets are now up and running with all our lovely shops but there are also sellers on the streets who will try and sell you goods which look genuine items i.e. boxed named brands which might look the part but you'll be very disappointed when you open the box or use it and it breaks within a short time.
These goods are not the genuine products and although they look the same they carry health risks when using them and you wont have any guarantee or be able to trace the seller when things go wrong. If you are approached by such persons selling these fake goods please report it; it costs companies and individuals money when such products flood the market.

https://www.actionfraud.police.uk/a-z-of-fraud/counterfeit-goods-fraud

You can also contact the Citizens Advice for consumer advice.

Your local Trading Standards office can also give you advice.
Message Sent By
Gary Paskin (Police, Pcso, Wolverhampton)
---
Children's Screen Free Activities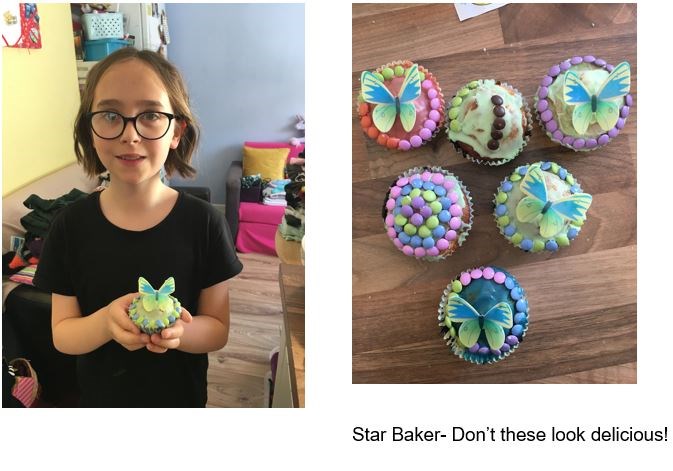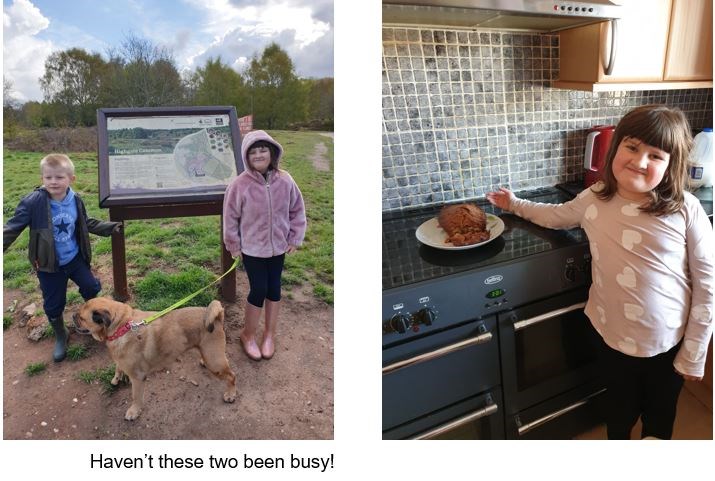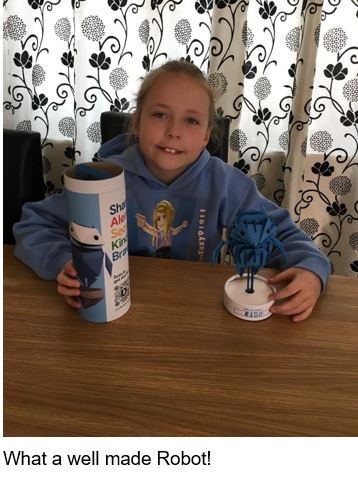 Kind Hearted Donation
How amazing is our Lillie in Year 2! She recently made the decision to donate a length of her hair to the Little Princess Trust who specialise in making wigs for children.
The Little Princess Trust says...."Sharing your hair with children and young people experiencing the devastating effects of hair loss is an incredible thing to do and really does make a difference to the lives of our young wig recipients".
And finally,
We have had the first draft of our virtual tour. The school (and the children of course!) look amazing! We just need to check a few things before sharing the film with you in next week's newsletter.
We hope the weather is a bit kinder over the weekend. Please look after yourselves and stay safe.
See you on Monday!
Safeguarding and promoting the welfare of children is the responsibility of everyone in our school and at all times we consider what is in our children's best interests. We work to ensure our children our safe and cared for and by doing this we are protecting their health and development and preventing them from harm. If we are worried, we will raise concerns, share information and take prompt action with the aim of ensuring families receive the right help at the right time.