Welcome to our weekly newsletter!
We've had a super week with lots of festive rehearsals going on. We are all really looking forward to the Reception and Key Stage One Nativity Performance next week- a reminder about days and times and extra tickets is further below.
We are hoping that nothing prevents us from performing the Nativity 'live' to parents- we know many schools have made the decision to record their Christmas plays, but we are keeping everything crossed that we stay COVID free and allow our children to sing and dance in front of a real audience!
In order to keep everyone as safe as possible, we have increased the number of performances and limited the number of tickets for each show. In addition, we ask that all parents wear masks and use hand sanitiser on entry to the school. We'd also like parents to take a LFT the day before they are due to come along- but this is a plea, not an order!
Finally, please ensure your child comes back for the evening performance. The evening show is always the one that children get most excited about and it would be awful for the parents that have bought tickets for that night, to see a depleted cast on stage. We know it can be a pain to bring them back, but it is our expectation that you do- thankyou for your support.
Amazing Attendance!
Congratulations to the pupils below who have achieved 100% attendance this week!
Reception Brianna, Zach, Emma, Eva, Archie, Billie, Arthur, Melissa, Joey, Jax, Riley, Thomas, Lainey, Oliver, Cody, Darcie, William, Nico, Mia-Louise, Kara, Jaylen, Harmonee, Jessica.
Year 1 Betsy, Mason, Eve, Grace, Zach, Ava, Mason H, Isabella, Fearne, Nathan, Paris, Heidi, Mihail, Delilah, Nahla, Ashley, Joshua.P , Rose, Hassan, Cailen, Evan, Chloe, Ben, Joshua.W.
Year 2 Isacc, Dollie-Lou, Jayden, Lucas, Xavier, Oceanna, Angel-Leigh, Jenson, Elsie, Isabella, Harper-Rose, Declan, Jake, Alesia, Benjamin, Faith, Isla, Rosie, Evie-May, Katya, Haidar-Ali, Ashleigh, Jasmine, Leila-Rae, Lilly Mai, Evelyn-Mae, Caelan, Nathaniel, Amber, Renesmai- THE WHOLE CLASS! AMAZING YEAR TWO, WE'RE SO IMPRESSED!
Year 3 Lily, Molly, Esme, Rhys, Daisy, Harry, Lillie, Harrison, Ty, George, Amber, Harvey, Daniel, Kyle, Nicholas, Rosie, Danielle, Faye, Teddy, Jack-James, Logan, Amelia, Isabella, Thomas, Eden, Samuel, Darius, Ameliya.
Year 4 Harry, Savannah, Sienna, Joseph, Tiana, Rosie, Oliver, Max, Dannii, Brogan, Mabel, Ian, Reece, Jack, Ava, Alina, Sara, Jamie, Alana, Elliot, Rhylee, Shannon, Jacob-Lee, Lola, Ethan, Dylan.
Year 5 Georgina, Harry, Scarlett, Daisy-Mae, Sophia, Daniel, Harper, Autumn, Eva, Noah, Kyron, Asa, Molly H, Molly K, Lily, Cooper, Troy, Amelia-Rose, Darntai, Dakotah, Miley, Gordon, Grace, Kayden, Dominic
Year 6 Charlie, Olivia, Anna, Dylan, Thomas, Blake, Darcey, Brody, Freya, Jack, Aleks, Isabelle, Alfie, Ellie-May, Kian, Matthew, Lewis, John, Cooper, Mara, Joshua, Leo, Kelsey, Charlie W.
Lapwood Lambs - IS BACK!
Lapwood Lambs will be up and running as normal from Monday 6th December. We can't wait to have you all back - it will be lovely to see you all again. 
We will be having our Lapwood Lambs Christmas Party on Monday 13th December - We hope you will all be able to make it! More details next week.
Happy birthday to you!
We would like to say a very big HAPPY BIRTHDAY to...
Elliot, Annalise and Ashleigh who have celebrated their birthday this week or will be celebrating over the weekend! We hope you've all enjoyed your special day!
Christmas Festivities!
Breakfast with Santa - NEXT WEEK!
Don't forget Breakfast with Santa will be taking place next week. Please drop your children off at the main school entrance at 8.00am (see below for a reminder of the day for each class!).
Monday 6th December - Reception
Tuesday 7th December - Year 1 & 2
Wednesday 8th December - Year 3 & 4
Thursday 9th December - Year 5 & 6
Key Stage 1 Performances
Reception, Year 1 & 2 are performance ready! We can't wait for you to sit back, relax and enjoy their Christmas Nativity 'The Midwife Crisis'
The dates & times of the performances will be:
Tuesday 7th at 10am
Wednesday 8th at 2pm
Thursday 9th at 6pm
We do have some tickets available for the Tuesday & Wednesday's shows - we will be in touch next week on how to reserve extra tickets! These will be given on a first come, first serve basis. Keep a look out for more information on Monday.
Christmas Jumper Day and Reindeer Run Day - Monday 13th December
On this day we are inviting children to wear Christmas jumpers and take part in a Reindeer run!
We'd love to see children wearing homemade Christmas jumpers for the day (normal school trousers/ skirts) and then for the run (around our mile track), Mary Stevens Hospice have provided all children with a pair of antlers! CHILDREN NEED TO WEAR TRAINERS FOR THIS OR BRING WELLIES WITH THEM, AS IT MAY BE MUDDY!
We hope the day will be enjoyed by all- last year the children had a great time running after Santa on the track!
Donations towards the two charities we are supporting (The Children's Society and Mary Stevens Hospice) can be made via the Parents2Teachers app.
CHRISTMAS CLASS PARTY DAY!
Thursday 16th December children can come into school in their own clothes so they are 'Christmas Party' ready!
Please make sure that children have sensible outdoor footwear.
If possible, please can children can bring in a plate of 'party food' for themselves on a named and covered (foil/ cling film) paper plate to enjoy in class after lunch! Drinks will be provided. This is only for your child as they cannot share. Please do not include nuts or food that contains nuts due to allergies in school - Thank you.
KS2 Christmas Carol Service 'Cocoa & Carols' - Friday 17th December (More details to follow)
Well done to your Year 5 and 6 Footballers!
Our year 6's attended a football tournament last week at West Bromwich Albion football club.
There were 5 teams competing in the tournament. We won the first 3 games, scoring an amazing 7 goals and conceding 0!
Our third game was a little more tricky, loosing 1-0.
We went into out final game against the top team, only one point behind! The final score was 0-0. It was a controversial decision which we feel we should have been awarded a penalty with the last kick of the game! However, that's football and we are super super proud of our Crestwood Park Primary Football Team and we will learn as a team. We're already looking forward to our next tournament!
We will look forward to training sessions for years 5 & 6 in the new year!
Timetable ROCKSTARS!
This week's winner is Elliott in year 6 with a whopping 6900 coins!
Another deserving champion. Year 6 are our reigning champions! Two weeks in a row!
Keep practising to be next week's champion!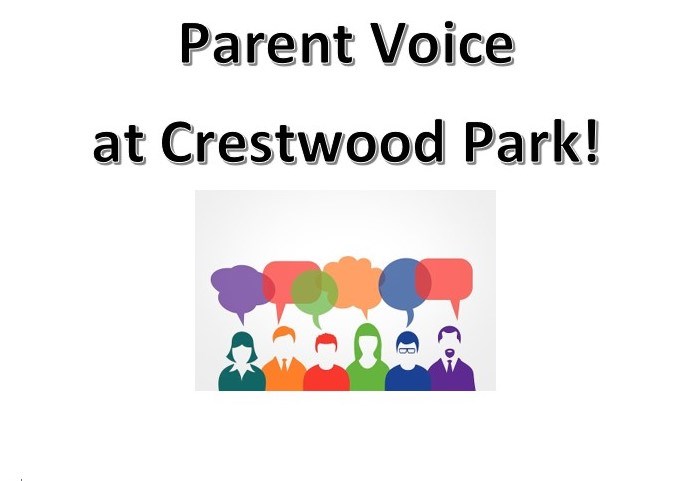 Our Parent Voice group is there for parents and carers to discuss, ask questions and support the running of the school.
The aim of the group is to do exactly what the name suggests- give parents a voice!
The next meetings are planned for Friday 10th December @9am and Tuesday 16th December @6pm. Topics on the agenda will include After School clubs and plans for our Talent show!
Could you please visit the Parent Voice page on the website (Our School- Parent Voice) and complete the quick survey to let me know which meeting you would like to attend.
Many thanks Mrs Kennedy
Supporting the Black Country Food Bank- 10th December
Looking after our Community...
Crestwood Park Christmas Lunch...a rethink!
Thankyou to those who have forwarded the names of people in the community for our Christmas Lunch. After lots of consideration, we have decided to change our plans for this year. We feel that people may be reluctant to come in at the moment and we certainly don't want to put people at risk either.
Instead, we are planning a Christmas Community Doorstep Drop to our school neighbours. Our Year 6 SPARKS ambassadors will be doing the delivering so look out for some festive treats left on doorsteps soon!
| | |
| --- | --- |
| | Darker Nights Crime Prevention |
---
At this time of year, as the nights draw in, we're working hard to keep our communities safe. So, here's some things you can do that will help protect your home and belongings against opportunist burglars and thieves.https://www.west-midlands.police.uk/campaigns/darker-nights/asb

for more advice and safety tips on keeping safe. If you want to find out more advice on protecting your home, click here to play our interactive game, 27 Station Road, where you are the detective at the scene of a house burglary. To report a crime or incident, please contact us via Live Chat on our website www.west-midlands.police.uk between 8am – midnight or call 101. Always dial 999 in an emergency.
Our key advice to you is - 'Lock up and lights on.' You can make your house much less tempting to would-be burglars by making it look occupied, even when you are out. Use timer switches to make lights come on as it gets dark, and close curtains and blinds, so your valuables can't be seen from outside. Even if you are at home, remember to lock your front door and windows from the inside. Some front doors are often left unlocked when people are in and that makes it very easy for an opportunist thief to walk into your home. Keep valuables and keys away from the front door, where they could be fished through the letter box. If you have a porch, locking the door can add an extra barrier to your home. Out and about Keep your bag close to you, and your phone out sight, where opportunist thieves can't just grab them from you. Visit our darker nights webpage
Message Sent ByMo Khan (Partnership Team,Engagement & Consultation Officer,Dudley)
And finally,
We put a lot of time and effort in to writing the newsletter every week; it is not something that all schools do! If you've got to the bottom of this week's newsletter, then thankyou and well done! If you know anyone who doesn't read it, then please encourage them to do so- it's a bit frustrating when we put so much information in it and then it's not read! If other parents ask you about what's going on, please say 'read the newsletter!'
Moan over...have a lovely weekend everyone! Stay safe and warm and we very much look forward to seeing you all on Monday morning.
Safeguarding and promoting the welfare of children is the responsibility of everyone in our school and at all times we consider what is in our children's best interests. We work to ensure our children our safe and cared for and by doing this we are protecting their health and development and preventing them from harm. If we are worried, we will raise concerns, share information and take prompt action with the aim of ensuring families receive the right help at the right time.