Welcome to our Newsletter for week ending 1st April 2021
It's been a jam-packed week to finish off the Spring term. Not only have children been working hard to complete their Geography Curriculum Study units, they have been rehearsing and recording their parts for the Easter Celebration (more details further down the newsletter). 
We finished off the week by saying a sad 'farewell' to Mrs Audrey Hale who has been a member of the Crestwood Park team for 21 years! Mrs Hale, who has been supporting children in Yr 4 this year, is looking forward to her well-deserved retirement but we are sure it won't be long before she pays us a visit! We know you would like to join us in wishing Mrs Hale a very happy and well-deserved rest and a thoroughly enjoyable retirement.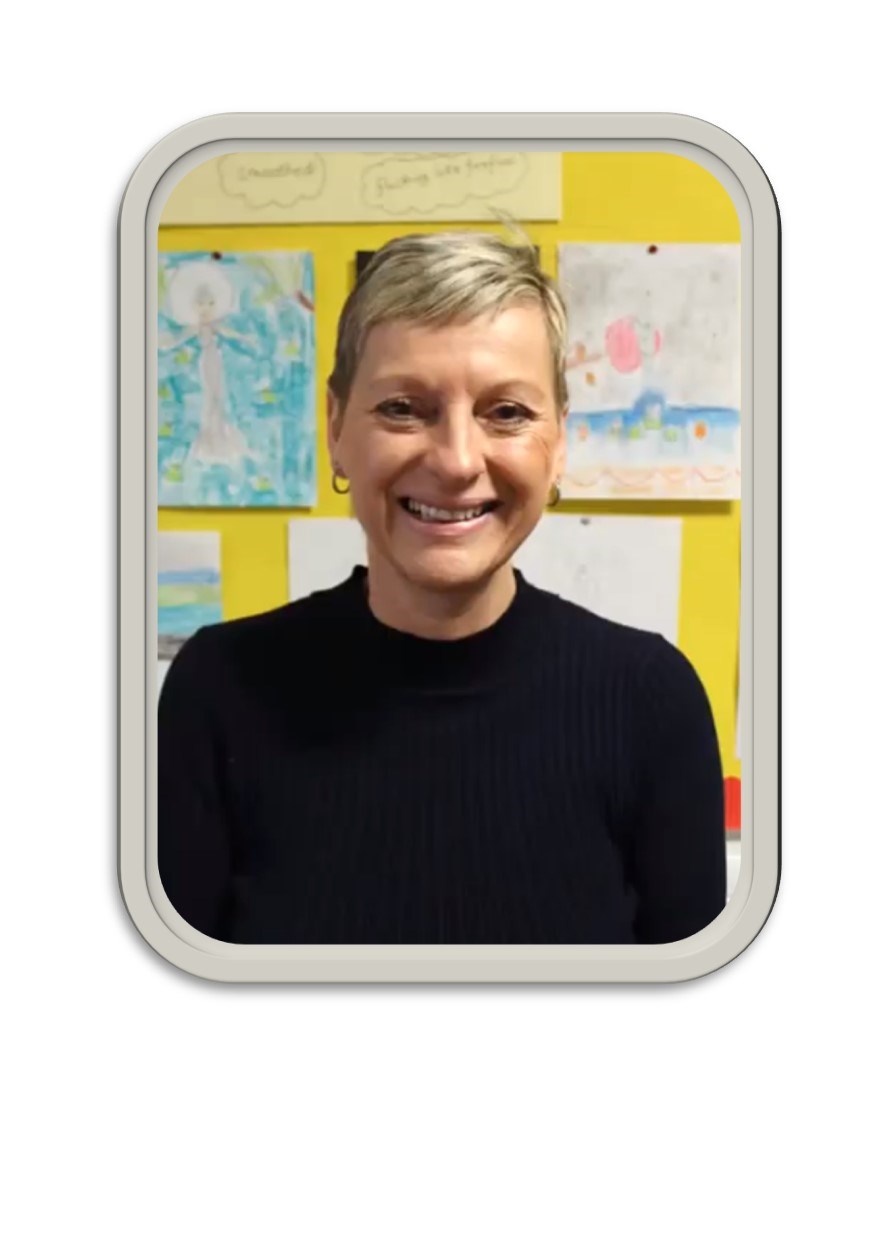 Easter Fundraising
Congratulations to all of our raffle winners! We hope you enjoyed the chocolatey winnings that were sent home with children yesterday!
Thankyou to Kian in Year 5 for donating a huge jar full of sweets for another Easter competition. Competitors had to guess how many sweets were in the jar from numbers between 100 and 200. The winning number was... 198! Well done Benjamin in Reception for picking the winning number.
A big thank you to everyone who supported the activities; you raised an amazing £220 towards our school fund! We'll let you know what we spend it on after we have asked the School Council for some ideas.
Sports Clubs
Health & Safety guidelines mean we still need to keep children in year group 'bubbles' even if taking part in a club outdoors, however we are keen to give children opportunities to take part in extra curricular activities as soon as possible, as long as they can be run safely.
For the first week back (WB 19th April) Fitness Club and Running Club will start again (this is for children who had already 'signed up' before the holiday).
During that week, we will also give you details of other clubs we will be running, for children across the school
Happy Birthday!
The very best of birthday wishes are sent to Cody and Georgia who have both had their birthday this week.
We know there are lots of children who will be celebrating birthdays over the Easter break- we hope you all have a lovely day and we look forward to saying 'Happy Birthday' to you properly in the next newsletter.
A Message from Mrs Cadman ....
Don't forget....
...we would love to build up our story time collection, with the children of Crestwood Park reading a story. If you have a favourite story – please send in a video of your child reading and we can add it to our story time web page.
Keep reading!
A Message from Mrs Morgan...
I hope everybody has a lovely Easter, is able to get out in the fresh air and eat some yummy Easter eggs. Why not have a go at an Easter egg maths puzzle over the holidays?
Remember to send your answers to me at gmorgan@crestwood-p.dudley.sch.uk
Have a lovely holiday.
Mrs Morgan
Key Stage One Puzzle...
Eggs in Baskets
There are three baskets, a brown one, a red one and a pink one, holding a total of ten eggs.
The Brown basket has one more egg in it than the Red basket.
The Red basket has three fewer eggs than the Pink basket.
How many eggs are in each basket?
Key Stage Two Puzzle...
How Many Eggs?
Peter, Melanie, Amil and Jack received a total of 38 chocolate eggs.
Jack had one less than Peter.
Peter had 5 less than Melanie.
Amil had half as many as Melanie.
Peter had 2 more than Amil.
How many eggs did each person have?
Healthy Snacks in School
It's really important to us that we teach children about eating healthily and break times are no exception.
Following a few queries last week, we would like to remind you of the children's snacks available in school.
Fruit and/or vegetables are available to all children every day. We have deliveries of various items but often there are apples, bananas, pears, satsumas, carrots etc. As the fruit we get is seasonal, during the summer months we also tend to get cherry tomatoes, mini peppers, fresh peas in pods and mini cucumbers. This is free to all children.
In addition, our kitchen team sell toast and milkshakes-these are 25p each.
Reception and KS1 children can buy ONE item: either toast or milkshake but not both.
KS2 children can buy TWO items i.e. toast and milkshake or two slices of toast.

Even if children purchase items from the kitchen, they can still have free fruit/ veg.
In response to parents' comments and ideas, will be revisiting our policy on snacks that can be brought in from home, over Easter and will update you on any changes in the next newsletter.
Today's ABC Assembly!
Our Easter Celebration is available to view on our website in the usual place (Our School- Pupil Pages) and then go to 'This Week's Assemblies'. You'll see all the week's assemblies here, including the Golden Certificate and SPARKS Awards.
Please remember the page is password protected this week, and you won't be able to see the assembly page if you're not logged in to the app or website.
This Half Term's Golden Certificate Winners...
| | | | | | | |
| --- | --- | --- | --- | --- | --- | --- |
| Nahla | Amber (Yr1) | Ameliya | Dylan (Yr3) | Sophia | Alicia | Tilly |
| Evan | Benjamin (Yr1) | Ty | Sara | Kayden | Olivia | Lucas |
| Paris | Harper-Rose | Nicholas | Brogan | Grace | Lewis | Noah (Yr6) |
Respectful SPARKS Awards go to...
| | | | | | | |
| --- | --- | --- | --- | --- | --- | --- |
| Eve | Evie (Yr1) | Isabella | Alana | Molly K | Evie (Yr5) | Salina |
| Frankie (Rec) | Haider | Jack-James | Ethan | Joshua (Yr4) | Thomas (Yr5) | Scarlett (Yr6) |
Next half term we will be looking for children who consistenly go over and above to be KIND
School Uniform
Our uniform is now up and running on the Totally Uniform website if you'd like to take a look- they have just received our first stock order in store!
School P.E tops and shorts are now available to order using the link below.
Artslink Activity - Dudley Performing Arts
Below is a link giving information about the latest Artslink activity for children in care over the Easter holidays. Active Body, Active Mind. It's a great online resource to get involved in covering all different types of dance.
Please share this with anyone you know who might be interested.
The Spring Cyber Challenge - West Midlands Police
Hello,
I hope you are safe and well.
I am writing to inform you of an exciting and educational initiative that we hope you will share with your students. This week marks the beginning of The National Crime Agency (NCA) Spring Cyber Challenge consisting of 5 weekly challenges that will give young people the chance to test their cyber knowledge with the possibility to win great prizes.
A range of prizes are up for grabs for the winners, including wireless PC gaming headsets, ergonomic gaming chairs, HP Chromebooks and NCA goodie bags!
For more information or to register to participate please go to: https://www.cybersecuritychallenge.org.uk/spring-cyber-challenge
We encourage participants to do some open sourced research to find out information regarding the Computer Misuse Act 1990 and cyber security (this may help you with some of the questions). One website they may find useful is: www.cyberchoices.uk
To be eligible to participate, contestants must be 18 years of age or younger on 31 December 2021 and a resident of the UK. Contestants can play from Monday 29th March to Friday 30th April.
Best Wishes,
West Midlands RCCU
Looking after our Neighbours
Community Egg Drop
Some of our Year 6 children and staff have been out and about delivering little Easter gifts for our school neighbours. They've really enjoyed talking to members of our wider community and we have had lots of messages from local residents expressing their appreciation.
Our Year 6's have also been making extra Easter cards and these have been posted to people in the neighbourhood who were nominated by families at school.
We are hoping that these activities might help to start the ball rolling with getting our school more involved in the local community. If you know someone who might enjoy some messages from school, or have any ideas that would support us with raising the profile of school in the neighbourhood, let us know.
As we are really working hard to build a positive relationship between school and our neighbours, please do remember to take care when parking cars, particularly near the back gate. We don't want all the good work our children are doing, to be undone. Thank you for your support with this.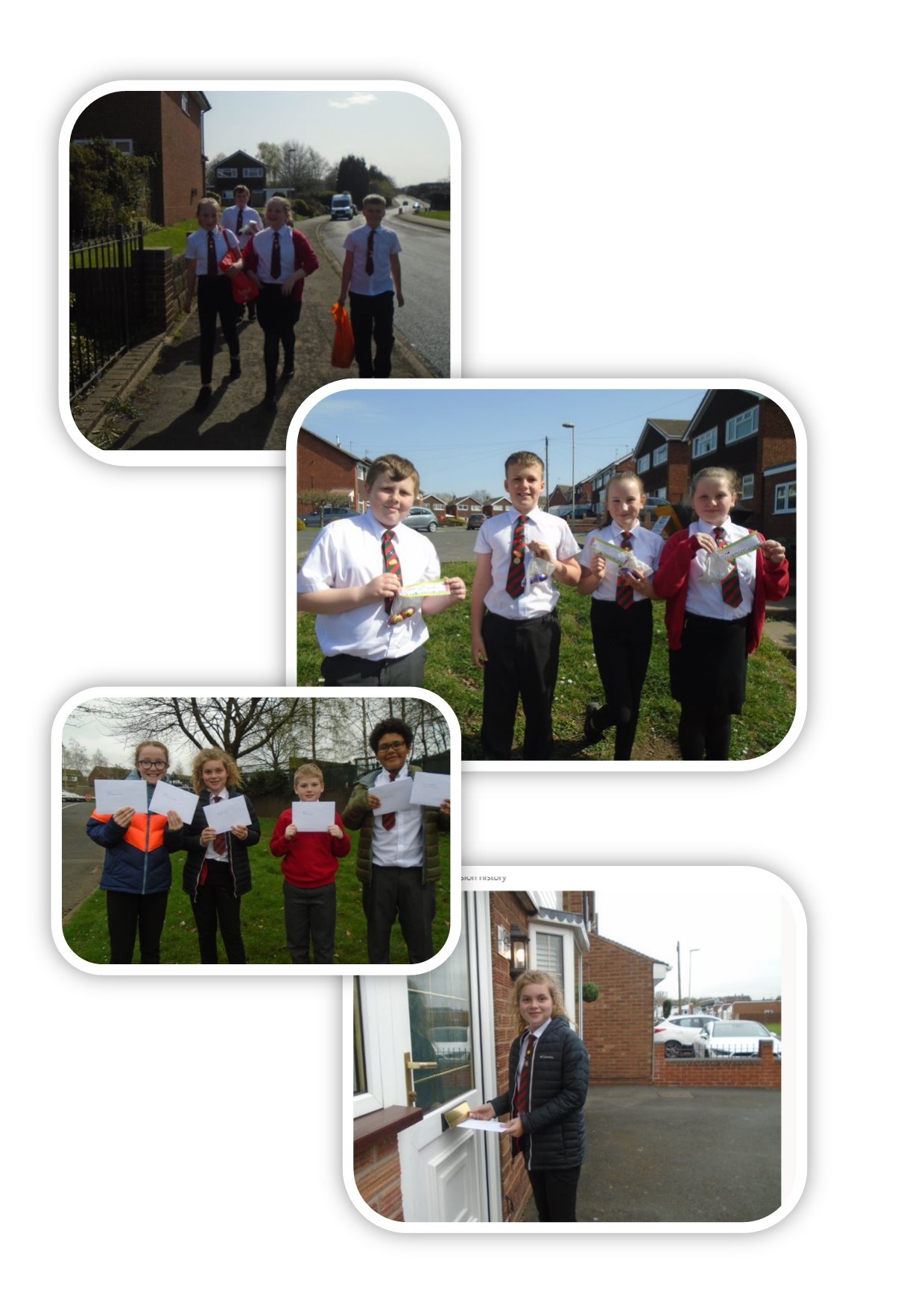 This year's Local Area Study is about to begin!
Last year our Local Area Study was cut short due to the pandemic! This year, we are aiming to complete our goal of giving our children almost a whole term's worth of information about their local area. A big part of our curriculum is about how we teach children about the place they live in, its history and importance in terms of the Industrial Revolution.
This year we are kicking off the study with a focus on important buildings in the community. Your child will have either come home with some information about this yesterday, or information will appear on the class page shortly.
Just in case you missed it, or want to get the brain cells working with a bit of a challenge, pictures of the buildings are below...see if you can work out where they are and what they are/ were used for!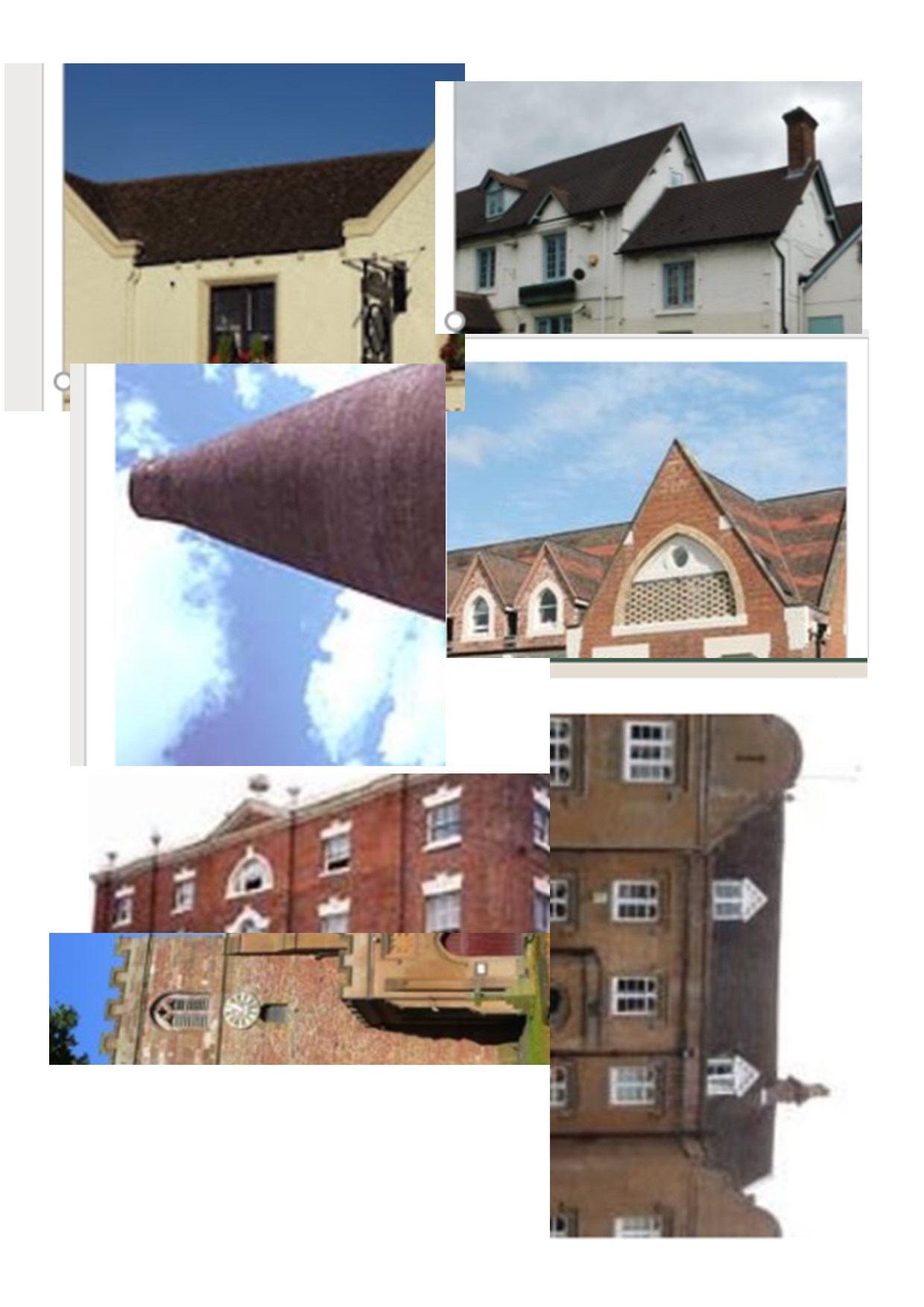 Keeping Safe
Now that the Summer term is round the corner, we are trying harder than ever to keep our school protected from any COVID cases in our community. Keeping the school open and children in classes is everyone's responsibility right now. Please read the information below about access to LFTs, which is one way of ensuring families can isolate as quickly as possible.
If your child or anyone in your family does test positive between today and Wednesday, please inform school either by leaving a message on the school telephone (01384 818315) or by emailing acooper1@crestwood-p.dudley.sch.uk This way, we can advise other families quickly. If your child or family member tests positive AFTER Wednesday, there is no need to contact school immediately, however it is helpful to know as we keep the Health & Safety team informed of cases associated with our school.
Thankyou for your support.
Accessing symptom-free COVID tests
Accessing symptom-free tests
Parents and carers and anyone else living with a school age child or young person are among the priority groups being given access to free home lateral flow testing kits to test themselves.
Information on how to access these can be found at www.gov.uk/guidance/rapid-lateral-flow-testing-for-households-and-bubbles-of-school-pupils-and-staff
All are strongly encouraged to have a lateral flow test at a local testing site prior to starting home testing, to know how a test is undertaken.
Twice weekly testing will help detect hidden asymptomatic cases and help keep pupils and staff safer in school.
Anyone unable to do home testing can go to one of the Dudley lateral flow testing centres. These are at Dudley Leisure Centre, Saltwells Education Centre, with pop-up sessions at Holy Trinity Church Community Centre in Wordsley, Lifecentral Church in Halesowen, St Andrews Church in Sedgley, St James Church in Wollaston and the Salvation Army Church in Lye.

There is also testing at more than 30 pharmacies across the borough. For details on where you can get a lateral flow test and to book visit www.dudley.gov.uk/symptom-free-testing
Parents and carers can also visit www.dudley.gov.uk/coronavirusparents for more information on both symptom and symptom-free testing and the other symptoms residents are now being encouraged to take a precautionary test if they display.
Changes to the Test and Trace Support Payment
Changes to the Test and Trace support payment for parents
Parents and carers of children who have been advised to self-isolate by their education setting or by NHS Test and Trace are now able to apply for a Test and Trace Support Payment or discretionary payment of £500, if they meet the eligibility criteria. The extension of the Test and Trace Support Payment scheme, which is administered by district and unitary local authorities in England, ensures that parents receive the financial support they need if they are unable to attend work due to childcare responsibilities.
And finally,
Thank you very much to the families who were incredibly generous with the Easter goodies they gave to staff this week...they certainly gave us a boost, however the diets might need to go on hold for a while!
All at Crestwood Park wish you a very Happy Easter and a good break if you're able to get one. Keep safe everyone, take care of each other and we look forward to seeing you all again on Monday 19th April.
Safeguarding and promoting the welfare of children is the responsibility of everyone in our school and at all times we consider what is in our children's best interests. We work to ensure our children our safe and cared for and by doing this we are protecting their health and development and preventing them from harm. If we are worried, we will raise concerns, share information and take prompt action with the aim of ensuring families receive the right help at the right time.