Welcome to the newsletter for week ending Friday 18th September
We've had another good week and managed to make the most of the Autumn sunshine. Children are settling in to their new classes and work has already started on their new curriculum study units.
It has been lovely to be able to talk to lots of parents over the week and we really appreciate the support you are giving us in ensuring only one parent drops off and collects at the end of the day. We are trying to help parents with a 'human traffic light' system at the front of the school, particularly at the end of the day and we are currently working out a way to improve this further - please bear with us.
We know there is lots of information in the media about wearing face coverings. We have always had a supply of these in school, for staff to use if they choose- please don't be alarmed if you do see teachers and TAs wearing these at the start or end of the day- nothing has changed in school and there is nothing to worry about at all, we just want to give everyone the chance to do what they feel most comfortable with.
On a similar note, we have noticed that some schools are asking their parents to wear face coverings when on school grounds. We are not enforcing this at all- we trust our parents to keep away from the school if they, or anyone in their household is suffering from Covid related symptoms. However if you do feel happier wearing a mask or a visor, then that is fine with us too!
Homework!
Look out for homework books, reading books and reading records- these have gone out to all children this week. Just a reminder that homework needs to be back in school by the following Wednesday. You can use the sch.life app to check details and they are also up on classroom windows. Any questions...staff will always be very happy to help.
Welcome to our Reception Class
Our youngest children have now completed their first week of school and are starting to settle into new routines really well. The Reception staff team have been over-the-moon with how well the class have come into school and we are all really proud of how well they have begun their Crestwood Park Journey.
If you are a Reception parent and don't know the school quite as well, please be reassured that you can come and talk to any member of staff, at any time.
Crestwood Park Bake Off!
Look out for letters that have gone out today! We're really looking forward to seeing your cupcake creations!
If you would like to donate directly to Macmillan cancer support, you can use the QR code below.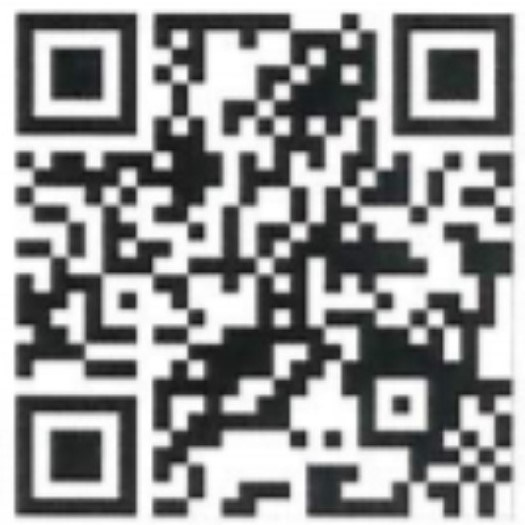 Keeping Active!
Thank you to everyone who completed the online questionnaire for Mr Barnett. Is is clear that our parents are still keen for children to take part in After-School Club 'Bubbles'! Look out for letters next week.
Sports Day
We are still going ahead with Sports Day for our children. As you have probably guessed, we are unable to invite parents to the event this year- we're really sorry about this and we hope you understand the reasons why.
On Thursday 1st October, all children will take part in various sporting activities with our oldest children completing their sports at The Dell (in line with strict Covid guidelines). Children will need to come in their PE kits on that day and can wear a T-shirt in the colour of their house team. Look out for more details on the newsletter next week.
Keeping our WELLBEING in Good Shape!
We know that the constantly changing situation with Covid is causing lots of families a whole range of worries. Please remember that the wellbeing of our families is always a priority for us. As well as the dedicated support from our Pastoral Team, there are many ways in which we can help. If you ever need any support, advice or just need a friendly ear you can get in touch using any of the usual email addesses or by phone. We are always here to help.
If you would like further information on how to support your children, there is lots of tips and advice here or you can visit the Wellbeing for All page on our website.
There is also a new website linked to Barnardo's about supporting children affected by the coronavirus that you can see here.
Further COVID related guidance for parents and carers including information about school absence...
Naughty Nits!
It has come to our attention that there are some cases of children suffering with head lice in KS2. Please check your child's hair and follow the treatment guide below if needed.
Treatment: Wash hair and apply a generous amount of conditioner. With a fine toothed comb, carefully comb the hair from the scalp to the end of the hair. Look at the comb after each stroke and wipe clean. If done thoroughly, this will remove all live lice as the hair is so slippery they can't cling on! This is the most effective treatment, but needs repeating on a daily basis until all eggs have vanished. Chemical treatments can be purchased over the counter but it is known that some head lice become resistant to these and, therefore, no chemical preparation is one hundred percent effective. We have some combs available to buy in school, so if you need one please pop into the office.
Looking After Our Community
As a school, we link up the local Neighbourhood Watch Group. Please see the below to view their September Newsletter.
Nearly New Uniform!
Thank you to all those families who have donated uniform that has been out-grown. Please look out for Mrs Tonks on Monday afernoon, who will be setting up 'Nearly New' stalls on the playground. Please, please don't be afraid of taking anything that fits your children- we really want this good quality clothing to be passed on!
Reading at Crestwood Park
You may have noticed that our Reading Records have changed. We have deliberately made the decision to remove the section asking for parents to make comments about their child's reading. All we need you to do is record the date and page numbers. That way, you can spend less time having to write comments and more time enjoying the book!
We would really like all children to read EVERY DAY- there's no set amount, but regular reading is the best way to help our children make good progress.
Parent Voice
The views of our parents and carers is always very important to us here at Crestwood Park and even though we're not able to hold meetings in school at this time, Mrs Kennedy is planning on using the latest technology to allow parents to still get together and share views, suggestions and queries with each us. Please go to the Parent Voice page on our website or click here to find out more.
And finally,
We are so pleased that our school is full of your wonderful children and we hope that things will stay that way. Please remember that all our decisions around keeping safe at this time are based not only on the most up-to-date information from the Goverment, Public Health England and our Local Authortiy, but also on what we know our children need at this time; although the situation is changing daily, our aim is to provide our children with a safe, calm and happy school environment and despite the challenges, we will continue to give your children the very best educational experiences possible.
Have a sunny and peaceful weekend and stay safe.
Safeguarding and promoting the welfare of children is the responsibility of everyone in our school and at all times we consider what is in our children's best interests. We work to ensure our children our safe and cared for and by doing this we are protecting their health and development and preventing them from harm. If we are worried, we will raise concerns, share information and take prompt action with the aim of ensuring families receive the right help at the right time.